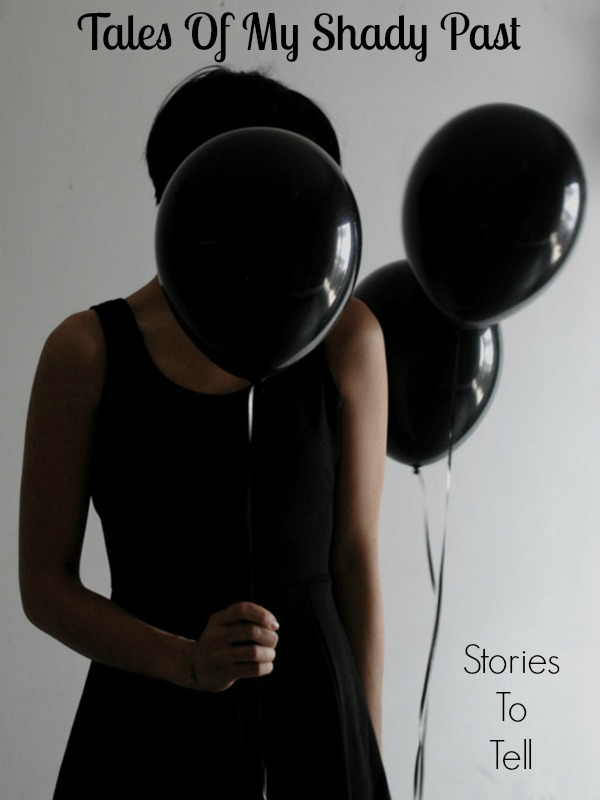 Stories to Tell:
I have decided that it is time.
Time to tell you all my secrets, gossip and shady stories about me, my past and how I became the person I am today.
I have debated about telling all my stories since I first launched this site for fear I would be judged, called names, looked at badly and frowned upon.
However, over the past few months I have learned that the blogosphere is one of the least judgmental places I've ever been and where better for me to open up, be honest and tell my story…I have a lot to tell!
So, over the next few days, weeks, months and possibly years (who knows) I will be sharing things with you from my past and I hope that you will continue to be kind, non-judgmental and love me just the same!
To keep these posts separate from the rest, I will be tagging the all in the Tales of My Shady Past category. During this time, you will be introduced to new characters such as Sperm Donor 1, Sperm Donor 2, Poller Bear, The Golfer, The Good Ex-Wife, The Stripper Ex-Wife, The Newbie Ex and possibly MANY MANY MORE!!!
I look forward to sharing the stories of my past with you from the good, the bad and the ugly to the me I am now!
Thanks!
Don't Miss A Single Chapter! You can start from the beginning by heading over to the main page of Tales of my Shady Past.

The following two tabs change content below.
Anne is a 30-something full-time SAHM mom of 5 ranging from 3 to 17 and grandma of 1 who resides in Ashwaubenon (Green Bay) Wisconsin. She started blogging in 2008 as a way to regain her sanity. She enjoys coffee, chocolate, cheeseburgers and vodka along with spending time with her husband and kids.