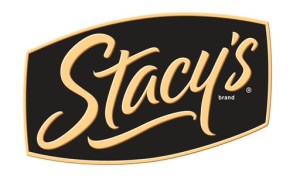 Thanks to the One2One Network, I have been given the opportunity to share an amazing sweepstakes with you, my fabulous readers.
In case you haven't heard, Stacy's Pita Chips are chips made from all-natural pitas that have been twice baked, for the perfect crunch. They are served up as Simply Naked or blended with great seasonings bringing you flavors such as Parmesan Garlic & Herb, Tuscan Herb, Cinnamon Sugar or Multigrain.
And….it gets even better!
Stacy's is all serving up Simply Naked, Toasted Garlic and Everything Bagel Chips!
I was lucky enough to sample the Simply Naked and Parmesan Garlic Herb and the one thing I can say about them is……
ADDICTING!!!
I paired the Simply Naked Pita Chips with my favorite homemade BLT Dip.
Now I know, BLT DIp is not something that is usually a healthy snack, but I have de-fatted the recipe!
Check out my recipe at the end of this post!
Now….on to the sweepstakes details!!!!
(Because, really, everyone likes to win stuff!!!)
---
Stacy's® The Art of Summer Sweepstakes Details/Rules:·
Share your favorite healthy summer Stacy's® snack!
Submissions will be accepted as a photo of the snack, a photo of you and/or friends enjoying your snack, a written description, or a written recipe.
· Limit one entry per person and/or email address per day.
· All entries need to be submitted on www.facebook.com/stacyspitachips
· Stacy's® The Art of Summer Sweepstakes runs from 12:00:00 p.m. Central Time on June 14 to 11:59:59 p.m. CT on June 23
· One winner will receive a one-year supply of Stacy's® coupons (52 coupons total) each good for one (1) 8-ounce bag of Stacy's snacks up to $3.99 each; and a prize basket.
· Grand Prize Basket may include items such as, but not limited to: Candles, serving ware, plates, glasses, kabob set, picnic basket and/or a camcorder. Approximate Retail Value: $769.48.
---
How awesome is that??
Here's a little more info on Stacy's:
Stacy's® Fun Facts:
· Stacy's® Pita and Bagel Chips are twice baked, all natural, have no trans fats per serving and are incredibly versatile.
· By pairing Stacy's® Pita and Bagel Chips with a healthier dip option like hummus it allows you to get a little extra nutrition into your snacking.
· Stacy's® Pita and Bagel Chips are the perfect snack when entertaining this summer – whether it's before dinner, girlfriends' night-in or your family's next big occasion.
· For More FAQs click HERE!
Link to the Stacy's® Pita Chips sweepstakes page:
http://facebook.com/stacyspitachips
So, what are you waiting for?
Submit your entry now!!!
As promised, here is my de-fatted BLT Dip recipe!
ENJOY!!
The Megalomaniac Mommy's De-Fatted BLT Dip

1 pound turkey bacon
1 tomato, chopped
1 (32 ounce) jar light mayonnaise
32 ounces fat free sour cream
1/2 teaspoon garlic powder
salt and pepper to taste
In a large skillet, brown entire pound of bacon until crisp, placing cooked strips on paper towels to absorb grease.
For best results, finely chop bacon in a food processor or with a hand blender, but finely chopping by hand will also work.
In a large mixing bowl, blend bacon, tomato and jar of mayonnaise. Add half the container of sour cream, blend well. Add more sour cream by spoonfuls, until the mixture isn't overwhelmed by the taste of mayonnaise (you'll be left with about a cup or so of sour cream, typically). LIGHTLY coat the top of the mix with garlic powder, and blend. Add a dash of salt and pepper to taste.
**Please note that One2One Network is a member of the Word of Mouth Marketing Association and fully supports FTC guidelines regarding disclosure. I received free product samples and my post is eligible for a gift card via random drawing by One2One Network.
Disclosure of material connection:
The following two tabs change content below.
Anne is a 30-something full-time SAHM mom of 5 ranging from 3 to 17 and grandma of 1 who resides in Ashwaubenon (Green Bay) Wisconsin. She started blogging in 2008 as a way to regain her sanity. She enjoys coffee, chocolate, cheeseburgers and vodka along with spending time with her husband and kids.
Latest posts by Anne Younger (see all)