This post brought to you by Pier 1. All opinions are 100% mine.
Since we moved into this house 3.5 years ago, I've always wanted to do something with our deck and entertain guests.
Well, we've entertained guests, however I never did anything special with the deck except throw an old hand me down patio table and folding chairs on it in addition to our grill.
For at least 2 Summers, it was also covered in outdoor children's toys.
I'm hoping that when we do buy a house and I have a great backyard with fabulous entertaining space that I ACTUALLY take advantage of it this time!
I've already started perusing through  Pier 1's newest catalog and have stumbled across a few things I would like and it has given me some ideas on what I want to do when the time arrives.
I would love, love, LOVE to have this Sunset Pier Outdoor Deluxe Settee and matching chair.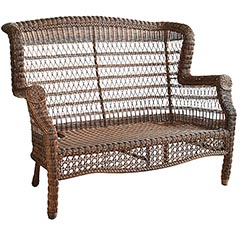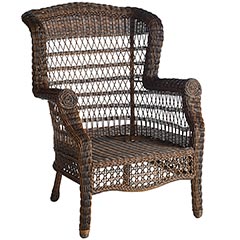 In addition to quite a few other things!
Shh….don't tell the Alex about my plans!
The great thing is that both of these can be used indoors too which makes it worth the investment! (That should make it easier to sell the idea to the hubby!)
I've also been dying to have a papasan chair again and Pier 1 has their iconic Pier 1 Papasan available in Spring colors!
I've even signed up for the Pier 1 Outdoor newsletter so I receive a special in-store offer for the weekend of March 18th-20th!
You know me, I always like a good deal!
Pier 1 will also be hosting some Pier 1 Tweetups once again!
Orlando – March 9th
Dallas – March 22nd
Atalanta – April 5th
NYC – April 20th
If you are in the area, check it out you never know what they might have planned for you!
The following two tabs change content below.
Anne is a 30-something full-time SAHM mom of 5 ranging from 3 to 17 and grandma of 1 who resides in Ashwaubenon (Green Bay) Wisconsin. She started blogging in 2008 as a way to regain her sanity. She enjoys coffee, chocolate, cheeseburgers and vodka along with spending time with her husband and kids.
Latest posts by Anne Younger (see all)