As you may have noticed in previous posts, our 3 youngest kiddos currently share a bedroom. When we were surprised with Joey, we made the decision to move out of the master bedroom and hand it over to the little kids so they would have more space. Until our basement is finished and Zack has a room down there, the kids will continue to share the room.
With 3 kids in one room, I need to be able to keep an eye on them at bedtime to make sure they aren't goofing around as well as to just check in on them when I need to or to notify me when they need me. Thanks to our new Snug Baby Monitor.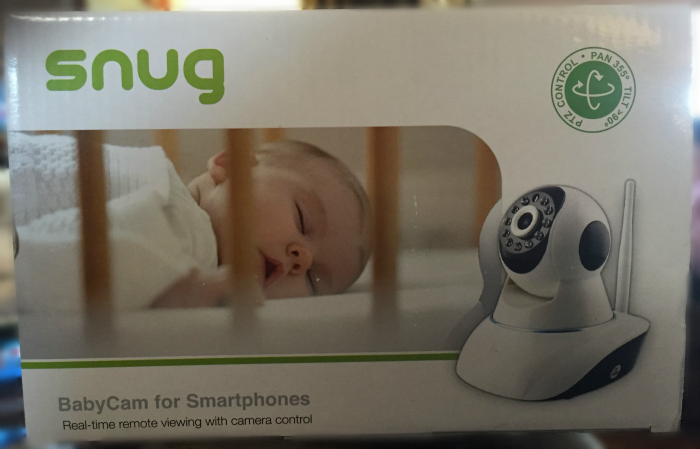 The Snug Baby Monitor connects to smartphones and tables via the free SnugCam app.
Easy Setup
Setting up the Snug Baby Monitor is easy and only took us a few minutes. All we had to do was plug our modem directly into the camera and let it connect and register the camera on the app on my phone.
It was so easy!
After we had it all setup, we brought it into the kids room, found the perfect spot for it and mounted it on the wall.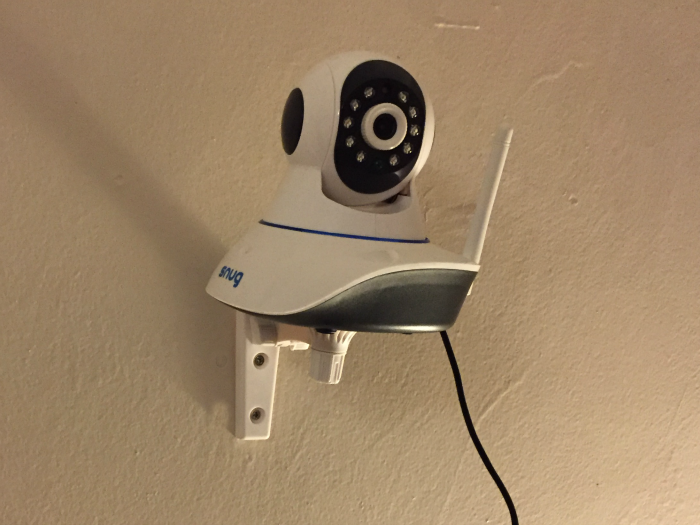 Now that the camera is mounted, I can see everything that is going on in their room at all time!
Features
The Snug Baby Monitor offers audio and motion detection alarms that can be set so you don't have to watch the screen at all times. If you are worried it will miss something, I can promise you, it won't. I had to play with the settings a few times in the beginning because it would set the alarm off whenever one of them rolled over or moved in bed.
Why I love the Snug Baby Monitor
I love, love, love this monitor for sooooo many reasons! For starters, I love that I can use my phone to quickly check-in on the kids, as well as the iPad. I also love that we can all have the app on our phones so we all have access to it when needed. It's easy to control the camera from the phone just by moving my finger around on my phone screen. I can listen in on them, talk to them, and record live video if I want. My absolute favorite part…..screenshots from my phone so I can capture these moments.
Being able to have pictures of these little moments make me so happy. It's even better when Alex is working at night and I can send him pictures of the kids.
Buy It
You can buy your own Snug Baby Monitor
on Amazon for just $69.95!
The following two tabs change content below.
Anne is a 30-something full-time SAHM mom of 5 ranging from 3 to 17 and grandma of 1 who resides in Ashwaubenon (Green Bay) Wisconsin. She started blogging in 2008 as a way to regain her sanity. She enjoys coffee, chocolate, cheeseburgers and vodka along with spending time with her husband and kids.
Latest posts by Anne Younger (see all)