Little Ms. Ellie has gone from being my 6 hour sleeper at night to being the Murphy's Law baby. You know, falls asleep looking so sweet and innocent in addition to absolutely adorable (see exhibit A)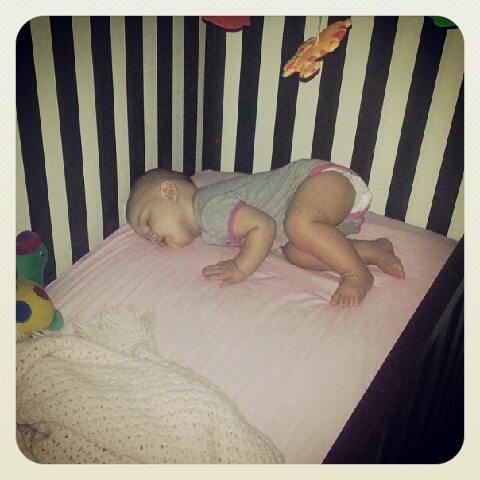 To being the girl who wakes up and starts crying the minute after you decide to start working on something and she will only go back to sleep and sleep peacefully if she is asleep on you ( see exhibit B) or snuggled up next to you ( see exhibit C).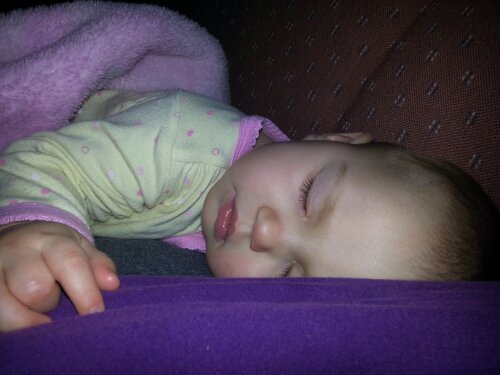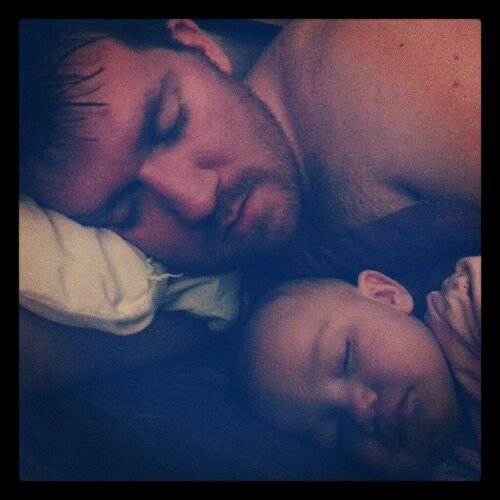 Don't get me wrong, I love all the extra snuggles I get, she is my last baby, but her new habits have seriously interrupted my 'me' time. Since this started, I've had less time to do things around the house, blog, do homework, not to mention she has definitely interfered with my quality alone time with Alex.
In light of her new desire to keep me awake all night, I have been reading about sleep training, something I have zero experience in as I have never encountered a child who wouldn't sleep at night.
Now, since this is new to me, I have questions. Does sleep training really work? Did you do it? What kind of schedule did you do? Did you nurse on demand?
Help me! I have barely been sleeping, she's been nursing so much that my boobies hurt, she has attachment issues right now, she sleeps great in my bed but seems to hate her crib, and oh yeah, I am exhausted!!!
Please help! Let me in on your secrets of getting this child to sleep and hopefully sleep through the night in her crib before I totally lose it!
I thank you in advance!
The following two tabs change content below.
Anne is a 30-something full-time SAHM mom of 5 ranging from 3 to 17 and grandma of 1 who resides in Ashwaubenon (Green Bay) Wisconsin. She started blogging in 2008 as a way to regain her sanity. She enjoys coffee, chocolate, cheeseburgers and vodka along with spending time with her husband and kids.
Latest posts by Anne Younger (see all)