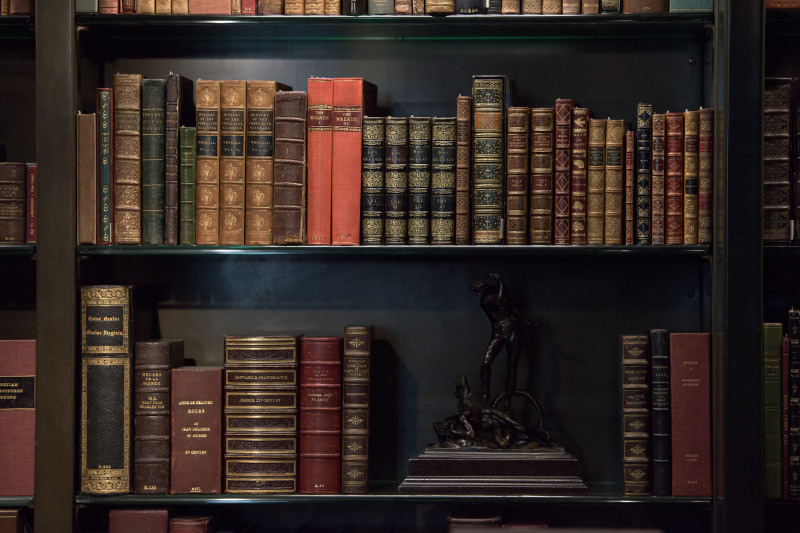 Looking for an introduction into Japanese classics from the last fifty years? If you're tired of Murakami's metaphysical prose and want something a little darker, here are 3 classic tales you might appreciate:
The Woman in the Dunes by Kobo Abe
One of Japan's foremost masterpieces, this novel won Abe acclaim, bagging the prestigious Yomiuri Prize in 1962. Pop Culture captures the plot of the narrative adequately: a professor arrives somewhere in a remote area filled with sand dunes. He's there to do research on a particular type of beetle and the villagers offer him a shelter, one that happens to be at the bottom of a sand pit. He uses a rope ladder to descend to the pit. There, he finds a house, and a woman, who spends her days shoveling sand into buckets which the villagers raise out of the dune. The location of the house is significant: one must keep shoveling the sand to keep the pit from being filled. Otherwise, the whole village will drown in the dunes. The next morning, the rope ladder is gone. He's effectively trapped in the pit.
What happens next is a story of how the man tries any means to escape and when all that fails, how he gradually adapts to his imprisonment. Every day we see him shoveling in dirt, in much the same way we work every day of our lives. It's a brilliant microcosm of modern society, where days are spent in never-ending toil. When he and woman engages in sex—perhaps in defiance to their circumstances, a way to subvert the monotony and order of their lives in the dune—we can't tell whether it's genuine love or basic need.
By the end of the novel, the man finally manages to climb up the ladder. But we see him unable to flee to his freedom. If his spirit has already been crushed, we don't know for certain. Only that his inability to run and his far away stare seems to suggest his mind is elsewhere, not on escape but on the woman who had been taken out of the dune just moments before, in a panic, in an emergency because of an extra-uterine pregnancy. In the end, The Guardian makes a poignant observation: does he refuse to leave the dune now because he's found tenderness and belongingness in the pit, in that small universe, compared to the vast world he could explore when he was free? If you haven't read this one, go to your favorite online bookstore now for a copy. The Nook makes it easy to download eBooks, especially the classics. If you're ready for a story that leaps off the page, even after fifty years since it was first published, Kobo Abe's masterpiece will leave you aghast, hopeful, devastated, gripped in the tale's melancholy and adult edge—but it won't leave you disappointed.
House of the Sleeping Beauties by Yasunari Kawabata
If you're not quite ready for a novel yet, this novella may be up your alley. Among one of his finest works, the House of Sleeping Beauties is a fitting addition to Kawabata's line-up of exquisite works like Palm-of-the-Hand Stories, Snow Country and Beauty and Sadness. The main character, an old man named Eguchi, spends his nights sleeping beside the sleeping beauties. The girls are drugged and regarded as living toys. Eguchi, however, regards them as symbols of beauty and life. Japan Times notes that the main character's preoccupation with sleeping is way to the old man transition from life to death. Complex, beautiful, and a hauntingly deft prose all make this a novella worth reading. If you want a lyrical exploration into life and desire, there's no better guide to the terrain than Kawabata.
Seven Japanese Tales by Junichiro Tanizaki
When you don't have time to bury yourself in a book but still want to experience the joys of foreign literature, short stories are a great compromise. Kirkus Review describes the selection as discrete tales. On such story is the Bridge of Dreams, a favorite mostly because of its subject matter: incest and memory. It revolves around a Tadasu, a young man who loses his mother at 5. Soon after, his father brings in a stepmother. At some point, he grows closer to her when she allows him to suckle at her breast, in the same way he did with his real mother. Years later, his stepmother gives birth, but the child is sent away and the relationship between Tadasu and his stepmother only grows more complicated and the narrative, more dense. While the subject delves into obsessive sexuality, Tanizaki remains in control of the language. There's nothing prurient in the book and readers would find themselves grappling with amazement at the way the story unfolds. Consistently though, there's an almost demonic energy in the stories, a creeping disquiet—you're not quite sure what's happening but you know it's something perversely out of this world.
If you want an introduction into Japanese classics on desire, these three books are a great way to immerse yourself in the genre—and the growing world of eBooks makes it easier than ever to find them.
The following two tabs change content below.
Anne is a 30-something full-time SAHM mom of 5 ranging from 3 to 17 and grandma of 1 who resides in Ashwaubenon (Green Bay) Wisconsin. She started blogging in 2008 as a way to regain her sanity. She enjoys coffee, chocolate, cheeseburgers and vodka along with spending time with her husband and kids.
Latest posts by Anne Younger (see all)