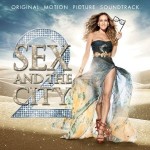 As many of us women are aware, a little movie about 4 fabulous women and their friendship was welcomed into theaters on May 27th. You know, that movie that continues following Carrie, Samantha, Miranda and Charlotte on their journey. The movie entitled Sex and the City 2! I'm a HUGE SATC fan! I've seen every episode more than once and can recite lines from most of them and I loved the 1st movie. I have not had a chance to see the sequel as of yet but I have been jamming to the soundtrack over the last few weeks, thanks to the One2One Network, and am hooked. The soundtrack consists of: 1. Alicia Keys "Rapture" 2. Dido "Everything to Lose" 3. Cee Lo "Language of Love" 4. Erykah Badu "Window Seat" 5. Natacha Atlas "Kidda" 6. Michael McGregor "Euphrates Dream" 7. Liza Minnelli "Single Ladies (Put A Ring On It)" 8. Ricki-Lee "Can't Touch It" 9. Alicia Keys "Emire State of Mind (Part II) Broken Down" 10. Jennifer Hudson and Leona Lewis "Love Is Your Color" 11. Sarah Jessica Parker, Kim Cattrall, Kristin Davis, Cynthia Nixon "I Am Woman" 12. Sex and the City Men's Choir "If Ever I Would Leave You" 13. Sex and the City Men's Choir "Sunrise, Sunset" 14. Sex and the City Men's Choir "Till There Was You" 15. Shayna Steele, Jordan Ballard, Kamilah Marshall "Bewitched, Bothered and Bewildered" 16. Liza Minnelli with Billy Stritch "Ev'ry Time We Say Goodbye" 17. Cyndi Lauper "True Colors" 18. Aaron Zigman "Divas and Dunes" I have to admit, as much as I do enjoy all of the songs I do have a favorite……."I Am Woman" with the ladies singing their socks off!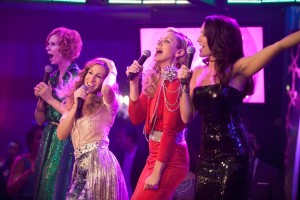 And to hear Liza Minnelli cover Beyonce's "Single Ladies" is pretty dang sweet too! So, to all my SATC Fan friends, get on out there and snatch up this soundtrack now! Disclosure of material connection: http://cmp.ly/3
The following two tabs change content below.
Anne is a 30-something full-time SAHM mom of 5 ranging from 3 to 17 and grandma of 1 who resides in Ashwaubenon (Green Bay) Wisconsin. She started blogging in 2008 as a way to regain her sanity. She enjoys coffee, chocolate, cheeseburgers and vodka along with spending time with her husband and kids.
Latest posts by Anne Younger (see all)