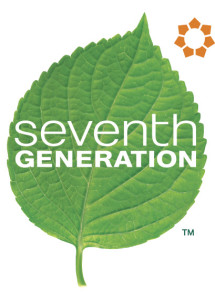 As a mom with an almost 3 month old, we tend to go through a lot of diapers and are still trying to find the ones that work best for Ellie. We are currently trying out a package of Seventh Generation diapers thanks to Seventh Generation and MyBlogSpark. In partnership with Universal Studios´ motion picture debut of Dr.
Seuss´s The Lorax* also known as the "Speaker for the Trees" who brings environmental truth and ecological hope to all, Seventh Generation will feature limited edition Lorax prints on all of their diapers and training pants.
Seriously….these things are ADORABLE!
These prints are intended to remind parents and caregivers of the lessons of The Lorax, and encourage family reading and environmental awareness while creating a few smiles.
This month, March, the Seventh Generation family of Free & Clear baby products continues to deliver on your needs as it expands adding  NEW Overnight Diapers. Moreover, Free & Clear diapers have been redesigned with new, improved tabs for better fit while Free and Clear training pants now have an absorbent core that is made with more renewable materials.
Be among the first to try these new products before they hit store shelves and rest assured that with every Seventh Generation purchase you are helping to protect the planet for future generations!
*NEW Overnight Diapers are absorbent enough to keep your baby and bedding dry through the night or during prolonged travel
*Free & Clear diapers have improved more flexible tabs that provide even better fit
*Free & Clear training pants have an absorbent core made with more renewable, plant-based materials.  They also feature stretchy, tear away side panels for a better fit and added convenience, as well as inner leak barriers for superior leakage protection
*Seventh Generation Free & Clear baby care products do not contain chlorine, fragrance, petroleum-based lotions or latex, and all Free & Clear products are also hypo-allergenic
*Starting March 2, you can register for a free The Lorax scrapbook with the purchase of any three Free & Clear diaper products, until supplies last.
Disclosure:  The Seventh Generation Diapers prize pack, product and information have been provided by Seventh Generation through MyBlogSpark
The following two tabs change content below.
Anne is a 30-something full-time SAHM mom of 5 ranging from 3 to 17 and grandma of 1 who resides in Ashwaubenon (Green Bay) Wisconsin. She started blogging in 2008 as a way to regain her sanity. She enjoys coffee, chocolate, cheeseburgers and vodka along with spending time with her husband and kids.
Latest posts by Anne Younger (see all)