For those of you who watched The Bachelorette last night, with the home town dates, I just want to set the record straight.
I live in Green Bay Wisconsin, where Kirk's family resides.
Yes.
His Dad is a taxidermist.
Yes.
People in Wisconsin hunt.
Yes.
They like to stuff their game and hang it as a reward.
Yes.
There are barns, cows and tractors in Wisconsin.
No.
They are not seen all around the city of Green Bay.
It is actually very rare to find a cow within the city limits.
Green Bay does have a lot more to offer other than The Green Bay Botanical Gardens where Ali met Kirk upon her arrival in Green Bay.
Again, we DO NOT all have stuffed dead animals in our homes, decorative plates on the walls, pheasant couches (although, we are currently rocking the Pheasant wallpaper boarder in our den/office ONLY because our home is a rental and we aren't allowed to change it), and we do not all jam out to Polka music nonstop.
The show did not make Green Bay look like a very appealing place.
I can tell you, it is.
Have a look for yourself.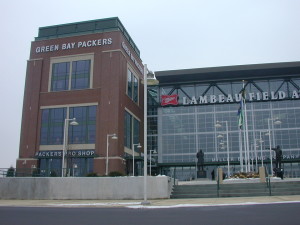 This is Lambeau Field, home of the Green Bay Packers. (Located directly at the end of the street I live on.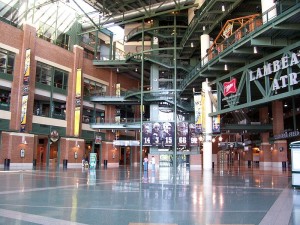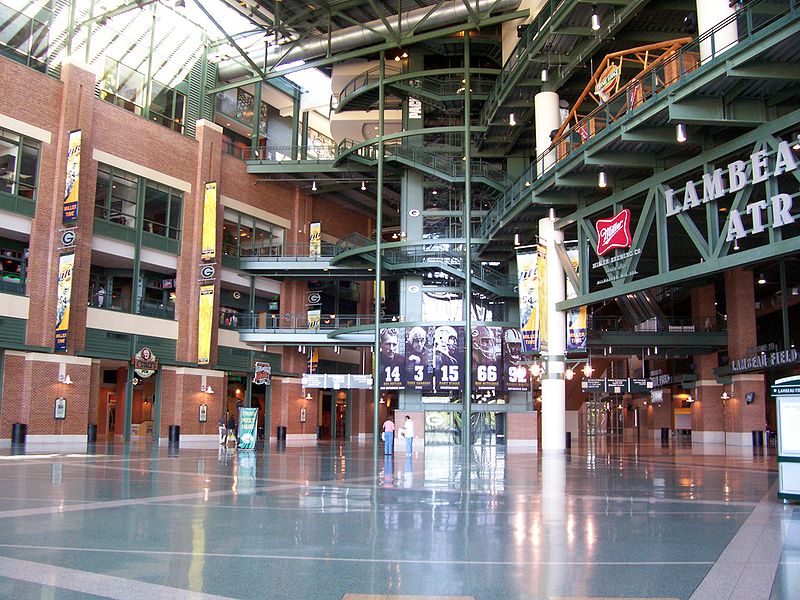 Atrium of Lambeau Field. Home to the Packers Hall of Fame, Packer Pro Shop, Curly's Pub, and was ranked No. 1 in stadium experience in all of professional sports in ESPN The Magazine's 2009 Ultimate Standings.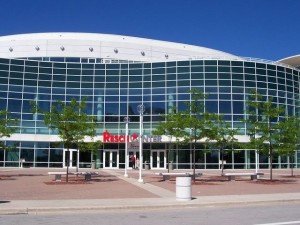 The Resch Center, which has held concerts for Cher, Elton John, Metallica, ZZ Top, Ted Nugent, Brooks and Dunn, Kenny Chesney, Tobey Keith and NKOTB in addition to many, many more!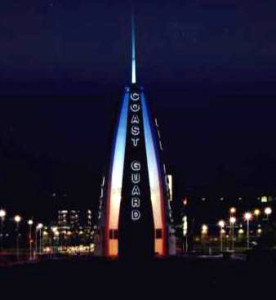 Brown County Veteran's Memorial which stands outside of The Brown County Veteran's Memorial Arena, directly across from Lambeau Field.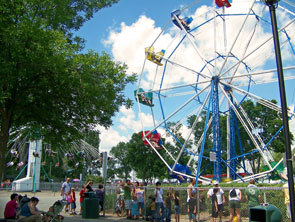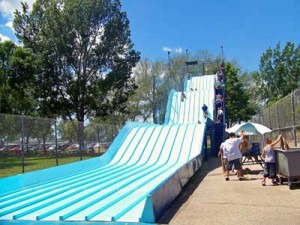 Bay Beach Amusement Park , which has an amazing history behind it.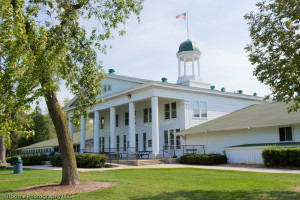 Bay Beach Pavillion
And, if you haven't heard, the City of Green Bay has recently acquired the Zippin' Pippn' Roller Coaster (one of the oldest existing wooden roller coasters in the United States and Elvis Presley's favorite roller coaster) and it will be installed at Bay Beach Amusement Park by May 2011.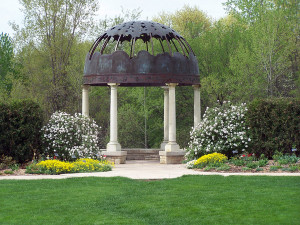 The Stumpf Belvedere Gazebo at the Green Bay Botanical Gardens, where Kirk is standing when he utters the words,"Holy Cow! We're in Green Bay, Wisconsin!"
I really wish they would have shown more of what the Green Bay Botanical Gardens has to offer.
And, after just watching the opening for the Green Bay sequence once again, I just wanted to let you know that those shots are of rural Green Bay.
Again, I DO NOT have cows in my backyard and neither do any of my neighbors!
If you have any questions and want to know what Green Bay is really like, feel free to ask, and I will be glad to tell/show you more!
The following two tabs change content below.
Anne is a 30-something full-time SAHM mom of 5 ranging from 3 to 17 and grandma of 1 who resides in Ashwaubenon (Green Bay) Wisconsin. She started blogging in 2008 as a way to regain her sanity. She enjoys coffee, chocolate, cheeseburgers and vodka along with spending time with her husband and kids.
Latest posts by Anne Younger (see all)