As the leaves hit the ground here in Wisconsin, we are getting ready for all of the cooler weather that is headed our way before we hit winter. We still have days when it is extremely warm but then we have the days where you want to bundle up with a blanket and slippers and drink hot cocoa. This is Wisconsin, the land where the seasons change, sometimes all 4 in one day.
Since things are cooling off, Zack and I went through his fall and winter wardrobe, only to discover that he has outgrown most of his clothes. Teenagers….they just keep growing. Of course, since he needed a few things I thought it would be a great idea for him to head out and do some shopping, so off to Gordmans he went.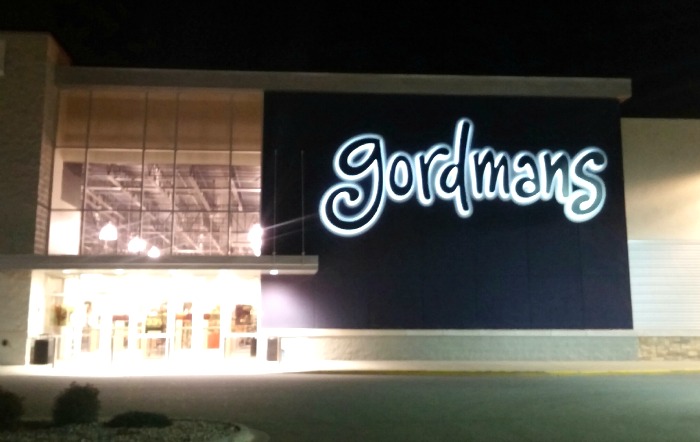 Gordmans is still a fairly new store to my kids as we have only had one in Green Bay for 2 years now. Since Zack and Libby are both teenagers now, I like to give them a little more freedom when it comes to shopping and often let them go off together and get the job done and Gordmans was the perfect place to send them.
At Gordmans, new merchandise arrives daily offering an incredible selection of today's latest brands, fashions and styles in apparel and home décor, big savings of up to 60% off department and specialty store prices every day, and outstanding guest service.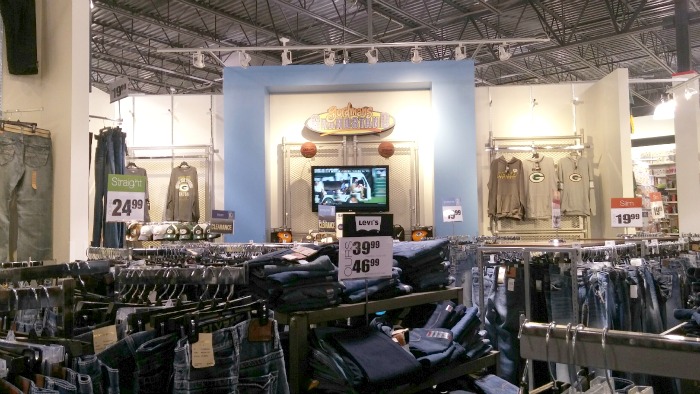 Thanks to Gordmans and their low prices, it has quickly become one of the kids favorite stores to shop at and of course, with their low prices, I'm totally okay with that!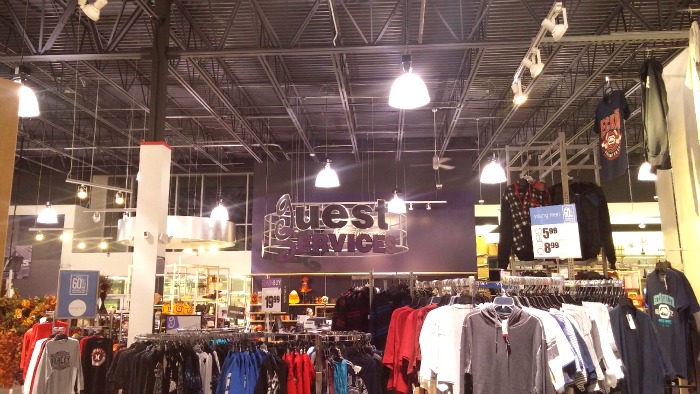 Of course, when you unleash teenagers in a store to do some shopping for themselves, you know they are going to have some fun with it because – no adult supervision. The best thing about sending them off on their own, aside from the fact that I didn't have to go with, is having a teenage daughter who takes video so you can put it on the internet to laugh at.
At least they had fun shopping, that makes me happy.
In the end, Zack walked away with 2 new pairs of joggers, a hooded sweatshirt, and a fancy new watch and Libby picked up a funky jersey. Overall, they spent just over $70 which means they did some smart shopping.
Gordmans Turns 100!
This year, Gordmans is celebrating being in business for a century. President and CEO Jeff Gordman has positioned the Company for continued success. Founded in 1915 as a family-owned business, Jeff's grandfather, Dan Gordman, was innovative in leading the Company – he helped pioneer the idea of the racetrack-shopping configuration, making it easy to navigate a big-box store. He also introduced centralized checkouts, shopping carts and self-service shoes through his growing retail chain.
In addition to turning 100, guests can now conveniently shop online at Gordmans.com, providing 24/7 savings of up to 60% off department store prices, anytime, anywhere AND get free shipping on orders over $75!
The following two tabs change content below.
Anne is a 30-something full-time SAHM mom of 5 ranging from 3 to 17 and grandma of 1 who resides in Ashwaubenon (Green Bay) Wisconsin. She started blogging in 2008 as a way to regain her sanity. She enjoys coffee, chocolate, cheeseburgers and vodka along with spending time with her husband and kids.