When we moved into our home back in 2012, we finally had the chance to do something our family has wanted to do for a very long time and that was to get a dog. After checking out a few local shelters, sale ads and elsewhere, we ended up taking in my friend's dog and since then, Bubba has become a member of our family.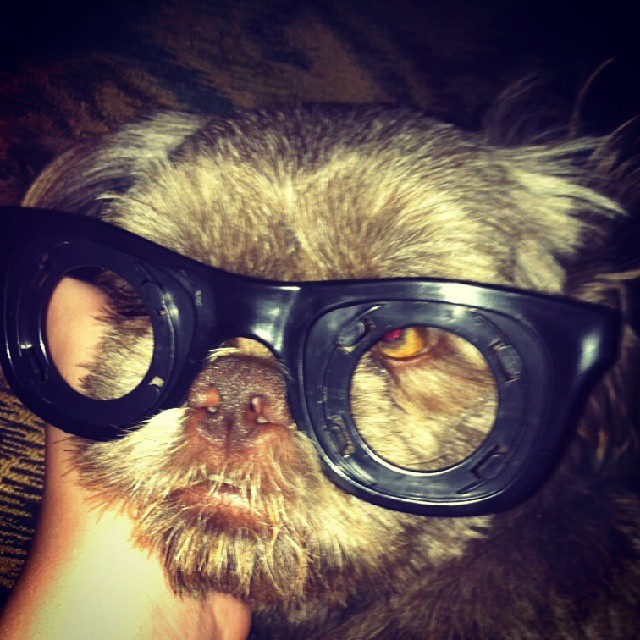 Bubba is a lhasa apso / shih tzu mix and he is now 4 years old. Bubba is a very active dog who enjoys running around outside, chasing rabbits, fetching the ball and playing with the kids. There are also times when Bubba likes to be lazy and just lay in the sun or pretend he is a cat and stretch out in the window and sleep the day away.
Since joining our family, we like to make sure that Bubba has everything he needs, including food that is good for him. We recently introduced Royal Canin® brand dog food from PetSmart® to Bubba because of the benefits it has to offer.

Royal Canin® is a global leader in pet health nutrition. In an industry that continues to adapt to popular trends in cat and dog food, our mission will remain the same; to constantly bring, through Health Nutrition and shared knowledge, the most precise nutritional solution for cats' and dogs' health nutrition needs, by building on constantly deepened scientific knowledge and Royal Canin's roots in the feline and canine professional networks.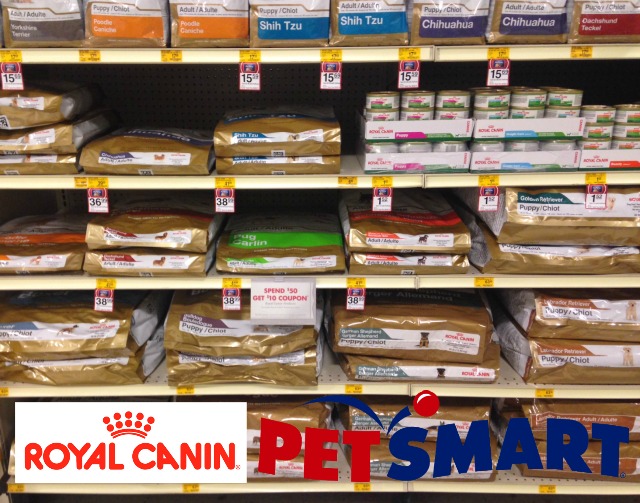 Royal Canin® offers a complete line of breed specific dog (and cat) food. Since Bubba is just like one of our kids, I want to know that he is getting the right nutrients that he needs to stay healthy. You can bet you will find just what you need for your fur baby in the wide selection available at PetSmart®.
Bubba is a big fan of the Royal Canin® for the adult Shih Tzu. The minute we open the bag, the boy goes bonkers and is bouncing all over the place until his bowl is filled!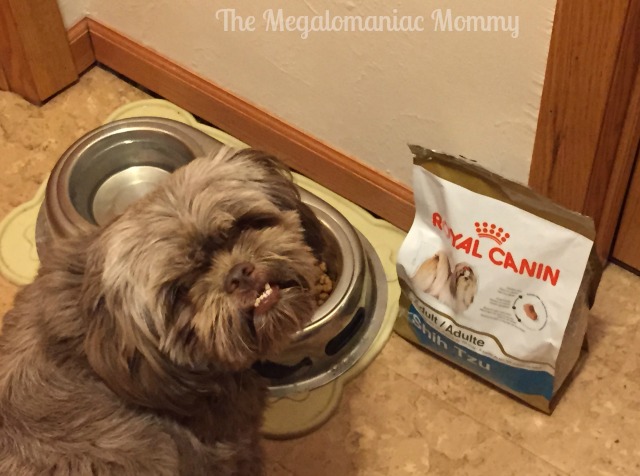 It makes me happy to know that Bubba is eating food of a higher quality and giving him everything he needs!
You can find out more about Royal Canin® products by visiting your local PetSmart® or by connecting with them online.
Connect
Check out Royal Canin® on Facebook and Twitter.
Check out PetSmart® on Facebook and Twitter.
The following two tabs change content below.
Anne is a 30-something full-time SAHM mom of 5 ranging from 3 to 17 and grandma of 1 who resides in Ashwaubenon (Green Bay) Wisconsin. She started blogging in 2008 as a way to regain her sanity. She enjoys coffee, chocolate, cheeseburgers and vodka along with spending time with her husband and kids.
Latest posts by Anne Younger (see all)