Since we moved into our home in 2012, I haven't had a dedicated workspace. I've gone from a temporary setup in the basement, to a desk in the kitchen, to working from a chair in our living room, and an office space in our bedroom.
Right now, my main workspace is setup in our small bedroom until we get our basement finished and I setup shop down there. Until then, I will continue to make the most of it and do what I can to make the space mine.
Alex was recently kind enough to put some shelves up above my desk to give me some more storage space but my little office space was still lacking something. Here is what I started with: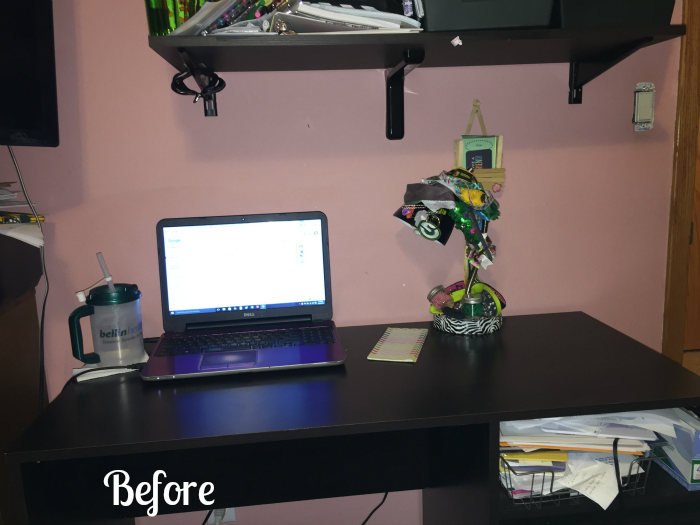 Talk about a pretty sad, unorganized workspace and totally uninspiring. With the addition of the new shelves above my desk I thought it would be great to make the space a little more creative and mine.
Thanks to our friends a RoomLookz, I was given the chance to design a look for my little workspace. Room Lookz takes on the same mission of nationally touted LockerLookz by turning drab but necessary spaces (the interior of a school locker) into inviting, trendy surroundings with color, patterns, fashion and fun.
Of course, when I saw everything RoomLookz had to offer I thought this would be a great way to give my little space a new look.
After playing with the room designer on the RoomLookz website, I decided I wanted to go with a look similar to this.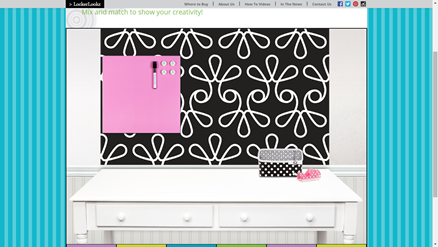 The room designer lets you add different products from the line to your space and give you an idea of what it will look like when you put it all together.
For my space I decided on the peel & stick wallpaper in black swirl, magnetic dry erase wallboard in pink, an acrylic tabletop caddy in black and white dots and an acrylic tape dispenser in pink dots. I decided on these items because they would all compliment each other and work in the my little space.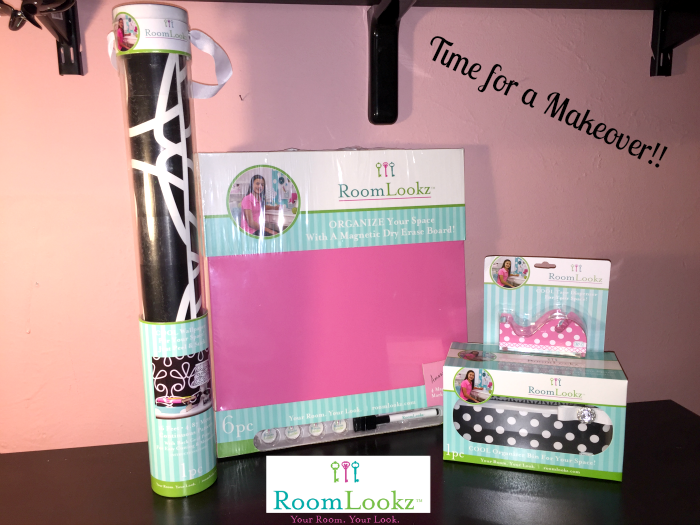 To get things started, I moved my desk and installed the wallpaper first. I was really happy with how easy it was to apply the wallpaper as well as reposition it to get it just how I wanted. Since I had the shelp brackets in the way I just cut and pieced in a few different pieces. Once the wallpaper was up I hung the wallboard and got to organizing my desk until I was happy. In the end, I am quite pleased with the new look and how it all turned out.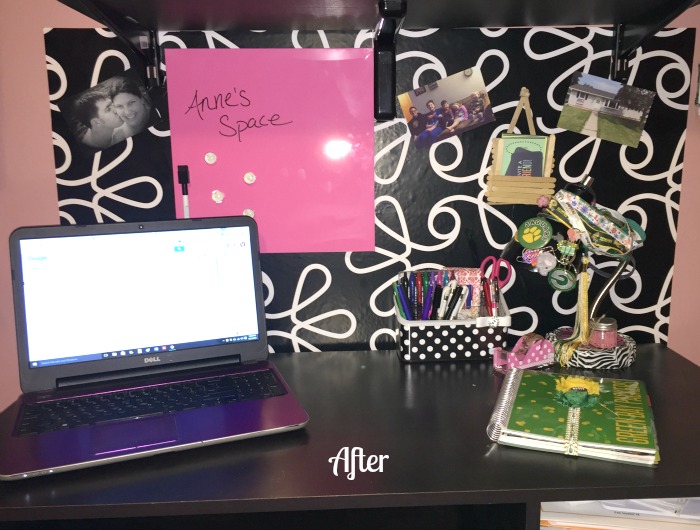 Having everything up around and on my desk really defines the workspace now and actually makes me want to sit there to work.
I love having the caddy right on my desk to hold my pens as well as the latest mail that I need to get through.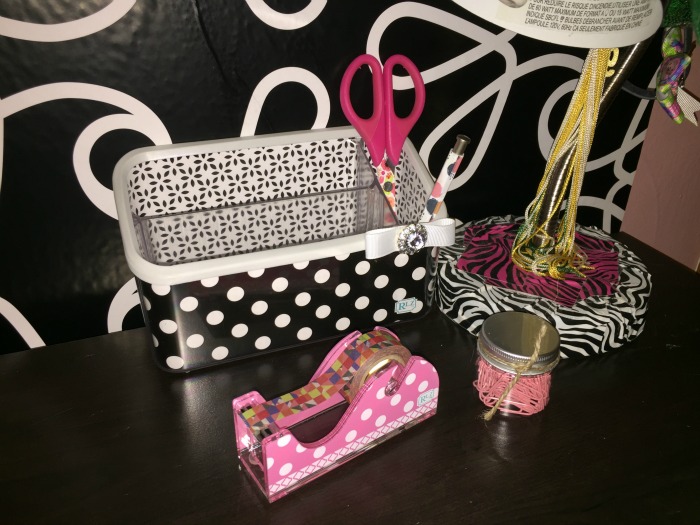 I also crazy about the tape dispenser and how well it works with my washi tape when I am planning for the week ahead.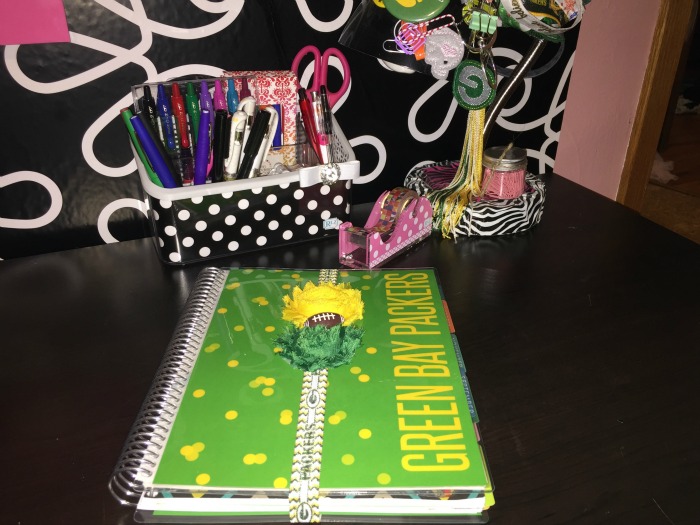 I have to say, it is really nice to have a workspace that fits my style and is all dressed up. I definitely find the space more inspiring to work in!
Give Your Space a New Look
RoomLookz offers a full line of great products to help create the perfect space for you or your child. Check out this quick video below to see more products from this line.
There are so many different items and designs to choose from that you can continue to create different looks.
Now that I created my little workspace, Libby wants to give her room a new look and I'm sure it's just a matter of time before Ellie asks for one too! I'm thinking we might see some items from RoomLookz under our Christmas tree this year.

The following two tabs change content below.
Anne is a 30-something full-time SAHM mom of 5 ranging from 3 to 17 and grandma of 1 who resides in Ashwaubenon (Green Bay) Wisconsin. She started blogging in 2008 as a way to regain her sanity. She enjoys coffee, chocolate, cheeseburgers and vodka along with spending time with her husband and kids.
Latest posts by Anne Younger (see all)