As you may know, from reading a few posts here, we are a house filled with music lovers. We all enjoy listening to different types of music and we all share a deep love for music.
Since we all have different tastes in music, there are times when we all go to our happy place and pop in our earbuds and enjoy the music.
Over the years I have been through quite a few pairs of earphones and haven't been able to find a pair that really worked for me. A couple years ago, Zack had the opportunity to test out a pair of BassBuds earphones and after seeing how happy he was, I was thrilled when they reached out to me to see if I wanted to check out their high performance earphones with a built in mic and the BassBoomz bluetooth speaker.
BassBuds High Performance Earphones
I received the BassBuds High Performance Earphones from the Fashion Collection in the candy color and they are perfect for me.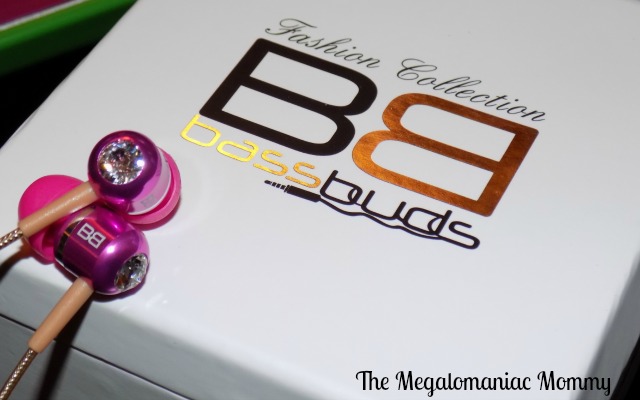 They are the perfect color and just happen to match my computer, they are glitzy and glam, they have a built-in mic so I can easily answer calls if I'm jamming to music on my phone and they are durable.
BassBuds High Performance Earphones from the Fashion Collection have a built-in mic/MP3 controller and come in a luxury gift box with a free accessories bundle and sell for $85.00 USD.
BassBoomz
BassBoomz are a portable bluetooth speaker that are powerful while being practical in size.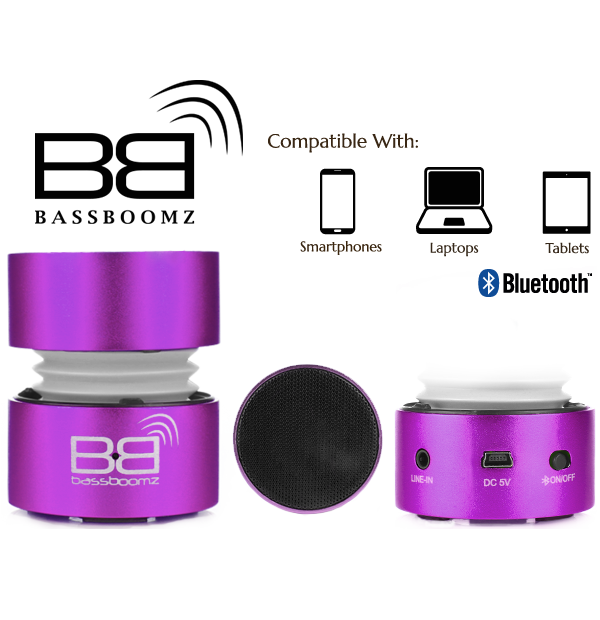 Libby has been using this speaker for the last few weeks and it has transformed her bedroom into quite the dance party place with the little kids.
It is super easy to connect to and use and offers amazing sound!
You can grab your own BassBoomz portable speaker for $130.00 USD
Connect
You can learn more about BassBuds and their audio products by visiting them online or connecting with them on Facebook and Twitter.
The following two tabs change content below.
Anne is a 30-something full-time SAHM mom of 5 ranging from 3 to 17 and grandma of 1 who resides in Ashwaubenon (Green Bay) Wisconsin. She started blogging in 2008 as a way to regain her sanity. She enjoys coffee, chocolate, cheeseburgers and vodka along with spending time with her husband and kids.