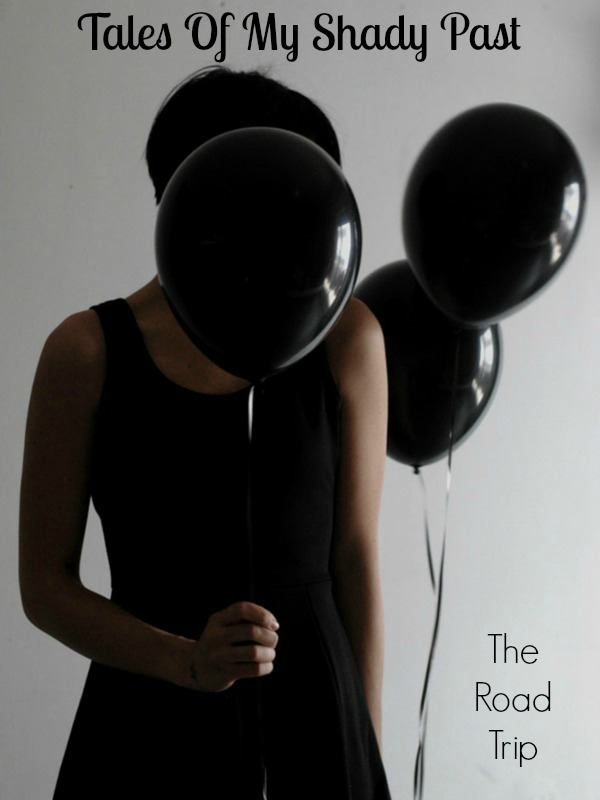 The Road Trip:
Here it was
1999
I was a mom now
not just a mom, but a single mom.
By the Fall of 1999, Zack was visiting his dad on a regular basis every other weekend which allowed me some free time.
It was that first weekend in October of 1999 that I decided to take advantage of that free time.
Zack's dad picked him up from daycare.
I packed up my car.
Yes.
There I was heading out on an adventure by myself.
Driving my little 1984 Chevette.
My mom's 3 disc CD changed boom box took up residence on the passenger seat next to a pile of CD's and a carton of Marlboro Red's.
I had a bag filled with clothes and all the other necessities.
A full tank of gas.
A wallet filled with the cash from that week's paycheck.
And I had a plan.
I cranked the tunes, lit a cigarette and drove.
My first destination was Cuba City, WI to visit another close friend of mine that I had also met while at the Youth Conservation Camp that I had not seen in a little over 5 years.
I didn't have a particular time frame one when I would arrive at his house and didn't want to have one.
My goal was to drive.
Enjoy the alone time.
Enjoy the sights.
Enjoy the freedom.
And PRAY TO GOD that my car would survive this trip!
I had only told one person where I was headed that weekend.
I told my parents I was going to a conference for work since I knew they would have stopped me from going.
They wouldn't have understood at the time just how much I needed to this.
So, off I went.
The only map I had with me was some crappy directions I'd printed off of MapQuest.
At one point I remember throwing that map out the window and letting my great natural sense of direction lead me to Cuba City.
Apparently it worked.
After seeing some awesome sites while driving through Mount Horeb, Madison and who knows where else I arrived at my friend J's apartment.
J and I spent hours catching up.
We went out for a bite to eat, he showed me where his parents lived, where he had gone to high school. He gave me a nice tour of his hometown, introduced me to some friends (and the laser disc—remember that?) . We had a great night hanging out and talking.
The next morning J helped me load up the car, we went to breakfast and then he saw me on my way.
I got in my car that morning and left Cuba City, with one destination in mind— Prarie du Chien Correctional Institution to visit The Best Friend.
As I drove those 70 miles I became nervous and anxious and I couldn't wait to see the look on The Best Friends face!
Don't Miss A Single Chapter! You can start from the beginning by heading over to the main page of Tales of my Shady Past.
The following two tabs change content below.
Anne is a 30-something full-time SAHM mom of 5 ranging from 3 to 17 and grandma of 1 who resides in Ashwaubenon (Green Bay) Wisconsin. She started blogging in 2008 as a way to regain her sanity. She enjoys coffee, chocolate, cheeseburgers and vodka along with spending time with her husband and kids.