*This post is made possible by Miracle Blanket. I received a promotional item in order to facilitate this review. All thoughts and opinions are my own. This post may contain affiliate links.*
You may have read a few times over the last 8 weeks that our little Joey hasn't exactly been the best sleeper since he arrived. One thing we have discovered about this little guy is that he really enjoys being swaddled. Ellie was also a big fan of thse swaddle, whereas the other 3 kids were not. Of course, we've tried a few different things with the wee man and they have worked but we do have to change things up every now and then so he doesn't get use to the same thing every night.
Last night, I busted out the Cool Bamboo Miracle Blanket we received right before he was born. I had been waiting to use it until he was a little bigger and now he is just the right size.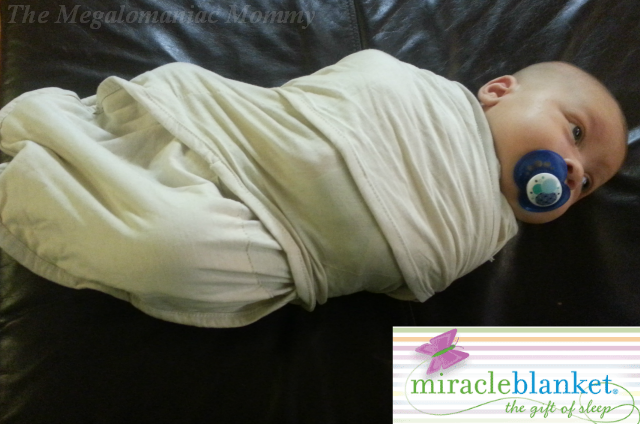 There he is, all bundled up and nice and relaxed. The Cool Bamboo Miracle Blanket made from a super-soft bamboo-cotton blend (70% bamboo and 30% cotton). Seriously, if I snuggle up with this blanket it relaxes me and helps me sleep!
Joey chilled out in this spot for a good 30 minutes before falling asleep for the next 3 hours! Yes, 3 hours of solid sleep which meant 3 hours of me time for mommy! (I know, I should have been sleeping!)
Look at that face, doesn't he look super relaxed? You might just think, no, that's how a baby should look. But let me tell you, Joey….he's not exactly a happy baby.
He cries…..a lot.
He fusses……a lot.
He spits up……a lot.
He eats…….a lot.
He wants to be held ALL.THE.TIME.
But magically, if you swaddle him and he falls asleep, he's the happiest little baby boy there ever was!
Needless to say, when we head to bed tonight, his Cool Bamboo Miracle Blanket will be joining him!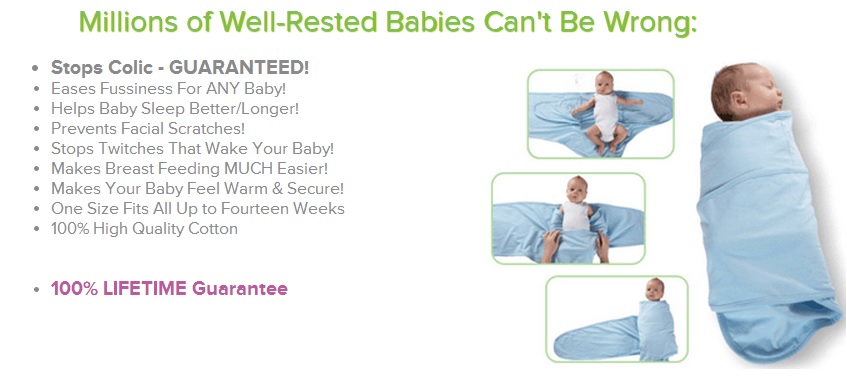 We are enjoying our Cool Bamboo Miracle Blanket and after seeing how well it works for our Joey, we will be passing it on to another mom as soon as we are done with it.
Connect:
You can connect with Miracle Blanket on Facebook, Twitter and Pinterest.
Buy It:
You can grab your own Miracle Blanket online starting at $29.95
The following two tabs change content below.
Anne is a 30-something full-time SAHM mom of 5 ranging from 3 to 17 and grandma of 1 who resides in Ashwaubenon (Green Bay) Wisconsin. She started blogging in 2008 as a way to regain her sanity. She enjoys coffee, chocolate, cheeseburgers and vodka along with spending time with her husband and kids.