Over the last few months, we have been adjusting to having Balty, this giant dog, in our house. Going from having a 16-pound dog to one that weighs in at 80-pounds is a huge change.
Since he has joined our family, we have been spending a lot of time getting to know him and what he likes. We have discovered that when it comes to eating, he likes to eat, and will eat just about anything but the downside of that is he gets super gassy and his tummy doesn't seem to happy.
During a recent chat with a neighbor with a breed similar to Balty, he recommended trying out the Purina Pro Plan® SAVOR® Shredded Blend. Needless to say, I've been doing some research and that is why I am here with this post.

What is Purina Pro Plan SAVOR Shredded Blend?
Purina Pro Plan SAVOR Shredded Blend formulas feature a combination of crunchy kibble and tender shredded pieces for a taste and texture dogs love. With Purina Pro Plan Shredded Blend, the #1 ingredient is always real chicken, beef, lamb, or salmon so your furry friend not only gets the nutrition they need but also a taste they will love.
Variety of Flavors and Products
Purina Pro Plan SAVOR Shredded Blend is available in a variety of blends so you are sure to find one that is the perfect fit for your dog.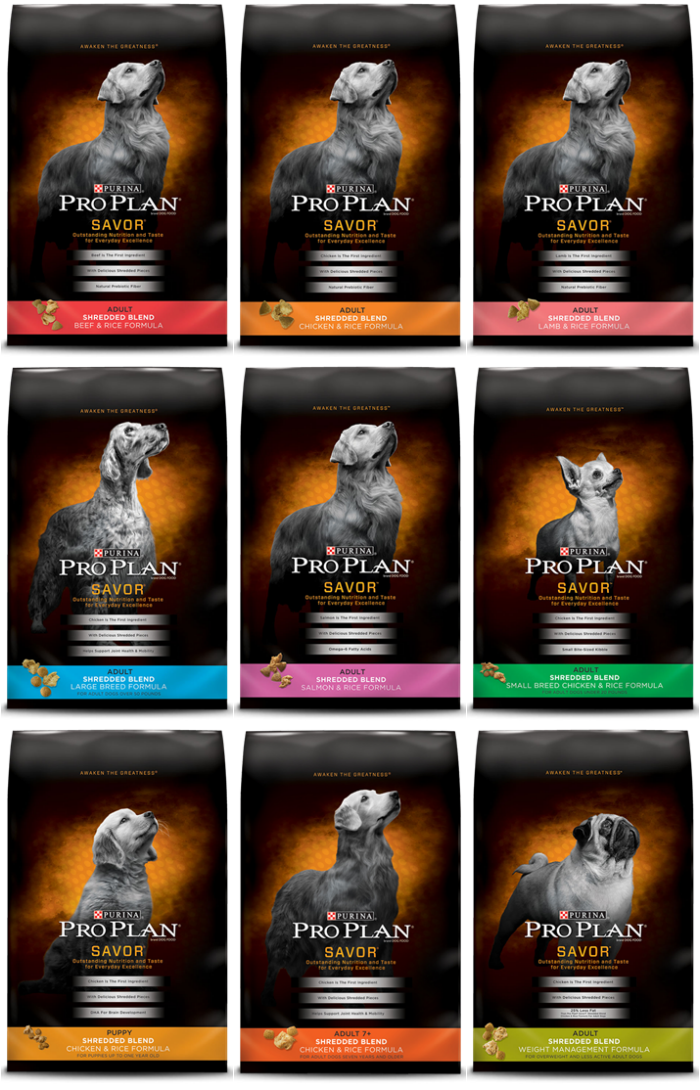 In addition to these flavors, the SAVOR line also includes a variety of wet and dry foods, meal additives, and treats.
So far we have introduced Balty to the wet canned foods however we will be adding the Purina Pro Plan SAVOR Weight Management adult dog food to the mix soon since Balty has packed on some extra pounds since he moved into our home (he and Joey are the BEST of friends at dinner time).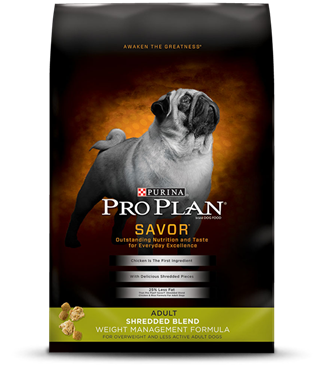 Balty even made a trip to PetSmart with Alex to get some new food!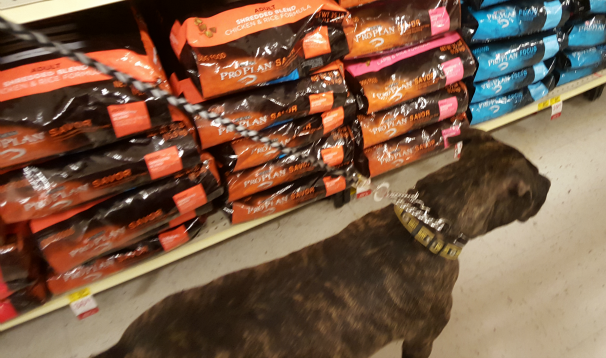 Sorry for the blurry picture, Balty was a little excited in the store!
Introduce Your Dog to Purina Pro Plan SAVOR
You can find the Purina Pro Plan SAVOR line of products at your local PetSmart.
Connect
Be sure to connect with Purina Pro Plan on Facebook, Twitter, and Instagram to stay on top of product updates and other news.
The following two tabs change content below.
Anne is a 30-something full-time SAHM mom of 5 ranging from 3 to 17 and grandma of 1 who resides in Ashwaubenon (Green Bay) Wisconsin. She started blogging in 2008 as a way to regain her sanity. She enjoys coffee, chocolate, cheeseburgers and vodka along with spending time with her husband and kids.
Latest posts by Anne Younger (see all)