Buying a new or used vehicle is a huge event in most people's lives and if your family is anything like ours, you need that vehicle to last as long as it possibly can. Having purchased more than one car, I understand the importance of proper maintenance and what can happen if you don't take care of it properly.
When you buy a used vehicle, you never know if the previous owner took care of things on schedule or if they let it slide from time to time so it is important to take care of it once it is yours. Of course, when you buy a new car, you want to take great care of that too!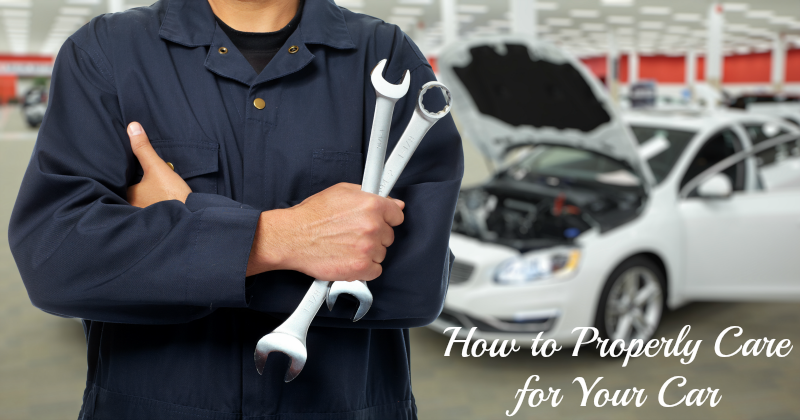 Routine Maintenance
Be sure to have your oil changed every 3000-6000 miles. You can refer to your owner's manual to see what is suggested for your vehicle. Hiley Volkswagon of Arlington (http://www.hileyvw.com) recommends that a vehicle with over 100,000 miles use a motor oil for high mileage vehicles.
Check all your fluid levels on a regular basis. I suggest doing this with every oil change. You want to make sure your power steering, transmission, and brake fluid are full as well as coolant and any other fluids that may be low.
You should also replace your air filter every 15,000-45,000 miles, this will help to reduce your gas mileage as well. Again, refer to your owner's manual to find which is best for your vehicle.
Check the air in your tires as well as the tread to ensure your tires are safe. You should also rotate them on a regular basis to ensure even wear and tear.
Every 35,000 miles be sure to check the connection between the battery and the cable in your vehicle to make sure there is no build-up and nothing is loose.
You should have your spark plugs, wires, ignition system and suspension inspected every 40,000 miles.
Get the belts inspected every 10,000 miles and replace them as needed.
To keep your brakes in great running condition replace the pads and brake fluid every 60,000 miles.
Exterior Care
Now that you are maintaining everything under the hood and underneath your car, you'll want to make sure you take care of the exterior of your car as well. Be sure to wash it regularly to remove dirt and debris.
If you live in colder climates like we do, you'll want to wash it regularly in the winter to remove any salt build up from the roads too. If you live near the ocean, you will want to do the same as the salt is in the air and can affect your vehicles exterior as well.
Interior Care
You'll also want to make sure you take care of the interior of your vehicle. Make sure to clean up and trash as it can attract bugs and be a place for mold to grow. You can also spray a protectant on your seats to make cleaning up spills easy but make sure you get to them as soon as you can.
Enjoy Your New Car
By following these tips your new car is sure to last you a long time and you'll be happy you've taken such good care of it.
The following two tabs change content below.
Anne is a 30-something full-time SAHM mom of 5 ranging from 3 to 17 and grandma of 1 who resides in Ashwaubenon (Green Bay) Wisconsin. She started blogging in 2008 as a way to regain her sanity. She enjoys coffee, chocolate, cheeseburgers and vodka along with spending time with her husband and kids.
Latest posts by Anne Younger (see all)