Now that my little kids are getting older and we are traveling with them more, I've been trying to find new ways to keep them entertained when we are on the road. It doesn't take much for the kids to get bored when we are driving somewhere, even if it is just the 30-minute drive to great grandma's house. I've been trying out some new things with them and here are some of the fun new things they have been enjoying.
Kids Can Have Fun While on the Go!
1. Activity Packs filled with crayons, markers, paper, and coloring books. These bags are easy and inexpensive to put together by shopping at your local dollar store.
2. I Spy – Before your trip, print out sheets with different items on them that you will see on your trip for the kids to cross off as they see them on your journey.
3. Sing Along Fun – admit it, we are all sick of the Frozen soundtrack but let's face it, the kids love it. Download a copy to play in the car so the kids can sing along. If Frozen isn't their thing, find something that is.
4. License Plate Bingo – Print out our License Plate Bingo cards with pictures of different license plates and have the kids cross them off as they see them.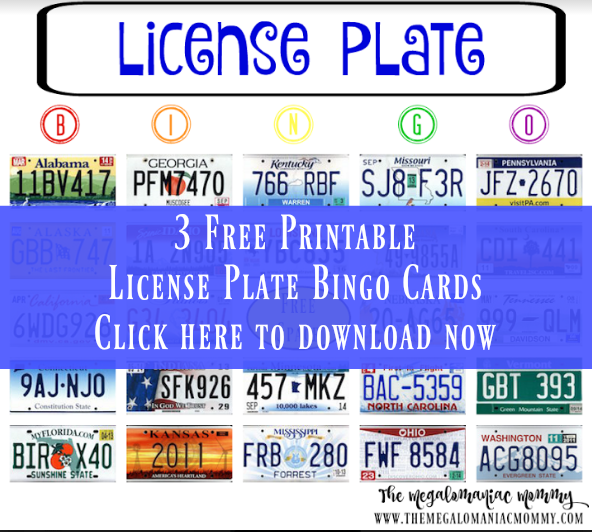 5. Movies – If your vehicle is equipped, I recommend a movie for long travels. They are great for when you've exhausted everything else and they often lead to naps in the car.
Of course, these are just a few of the things you can do in with the kids in the car. What do you do to keep your kids entertained when on the go?
The following two tabs change content below.
Anne is a 30-something full-time SAHM mom of 5 ranging from 3 to 17 and grandma of 1 who resides in Ashwaubenon (Green Bay) Wisconsin. She started blogging in 2008 as a way to regain her sanity. She enjoys coffee, chocolate, cheeseburgers and vodka along with spending time with her husband and kids.
Latest posts by Anne Younger (see all)