As you know, we have a furbaby in our home. Our little dog Bubba is another member of our family and we like to treat him as such!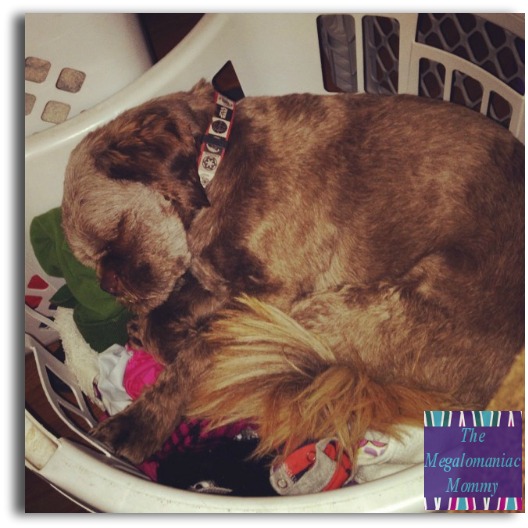 Even though Bubba isn't a human, we still treat him as such for certain things. We celebrate his birthday with special treats and gifts, we get him a Christmas present, we include him on our Christmas card and we like to take him with us on trips where pets are allowed.
Traveling with pets can be dangerous but when proper precautions are put in place, traveling with your pet can be a great time. When Bubba is in the car with us he is treated like the rest of the kids and has to be secured, he is not free to roam about the van.
We also make sure that when we pack snacks for the rest of the clan that there are some goodies for our little Bubba too!
If you are hitting the road with your pet, make sure you are prepared!
The following two tabs change content below.
Anne is a 30-something full-time SAHM mom of 5 ranging from 3 to 17 and grandma of 1 who resides in Ashwaubenon (Green Bay) Wisconsin. She started blogging in 2008 as a way to regain her sanity. She enjoys coffee, chocolate, cheeseburgers and vodka along with spending time with her husband and kids.
Latest posts by Anne Younger (see all)