You may recall a post I wrote 6 weeks ago in regard to my taking the 6 week challenge with Pantene's Platinum Color Lock System. The point of the challenge was to see how well using this system on a regular basis would protect my color.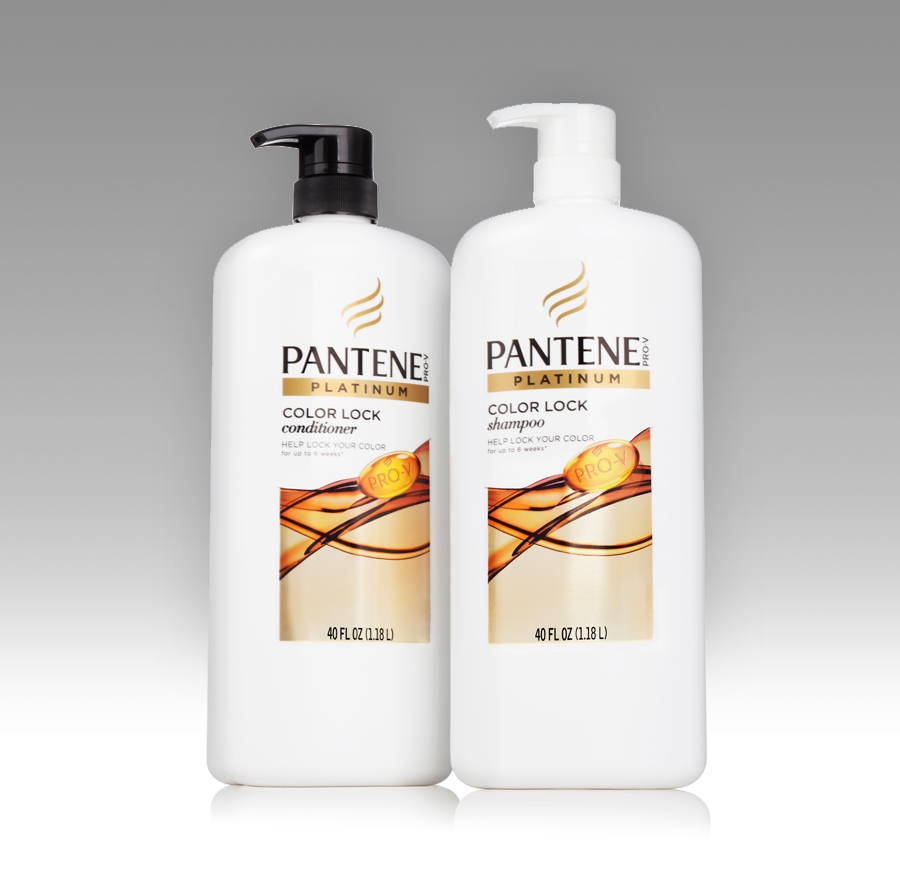 Well, thanks to my schedule and the fact that I stink at counting and keeping track of things, you get to see my results after 8 weeks of use!
Before I go further, here is the picture I took 8 weeks ago on April 12th.
When I started the challenge I had just had my hair cut and then colored it myself at home using my usual color. I try to color my hair every 6-8 weeks so I was anxious to see how well my color would hold up using this shampoo and conditioner combo.
Well, I snapped this picture yesterday and I have to say, my color (aside from outgrowth) is basically the same. It doesn't seem to have faded at all.
Overall, I am impressed with the results. I have used a lot of products over the years and have not had results this good. I'm really looking forward to seeing how it goes after tonight since I am coloring my hair red. Red is a hard color to hold but I think by using Pantene's Platinum Color Lock System it will help my color to last longer given the results from this challenge.
Thanks to the 40 ounce bottle size, I have plenty of shampoo and conditioner left to get me through the next 6-8 weeks!
Get Your Own
You can get your own Pantene Platinum Color Lock Shampoo and Conditioner at Sam's Club, each bottle is 40oz.
The following two tabs change content below.
Anne is a 30-something full-time SAHM mom of 5 ranging from 3 to 17 and grandma of 1 who resides in Ashwaubenon (Green Bay) Wisconsin. She started blogging in 2008 as a way to regain her sanity. She enjoys coffee, chocolate, cheeseburgers and vodka along with spending time with her husband and kids.
Latest posts by Anne Younger (see all)