This review was made possible by Double Duty Divas and Pampers. I was provided the featured product free of charge to facilitate my review, but all opinions are 100% mine.
I'm done having babies.
Wow.
I can officially say that.
After having 5, yes F.I.V.E. children, I am officially done and never have to worry about being pregnant or giving birth ever again.
I have come to the realization that each of these First Milestones I am watching Joey reach will be the last time I see a child of mine crawl for the first time, take their first steps and talk for the first time.
Being a mom has not always been an easy job but it has definitely being the best job I've ever had and I thank my children for giving me the chance to be their mom.
First off, I thank my Zack for making me a mom. He is the one who gave me this role in life and I am forever changed because of him. I have enjoyed watching him learn and grow over the last 15 years and my life wouldn't be the same had he never come along.
Then there is Libby, my mini-me, my Little Libby Loo. As much as I hate to admit it, she couldn't be any more like me if she tried. She loves to talk, ask questions, get into trouble and more. I am thankful for my moments alone with her when we get to run off and do girly things or just be naughty!
To my Alexander, the little boy who stole my heart. This kid, I love everything about him. He is the boy who will always be mine and loves his mommy with everything he has. I am thankful that he made me a better mom. I don't know how he did it but he taught me to love more, bigger and better.
When Ellie came along, I was completely blown away. I will forever be in debt for the miracle that is my little smile maker, Ellie. After a rough pregnancy and being told we lost her, I am thankful for each morning that I get to wake up and kiss my sweet little girl. She is the game changer for this family and she is what brought us all closer together.
Last but certainly not least is our little surprise, Joey, the dude who completed our family. I knew we were missing something before he came along and I am so thankful for our little 'medical miracle'.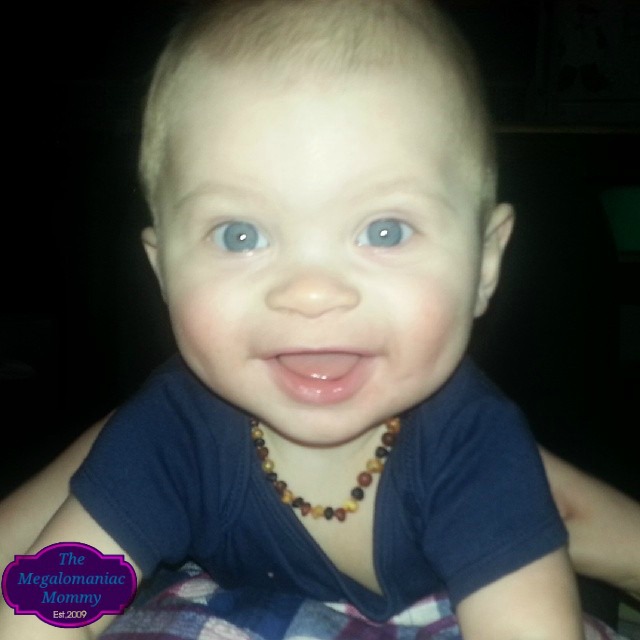 I am forever thankful for each of my children for making me the mom that I am today. My babies are all special to me and each one of them holds a different piece of my heart. When I became a mom 15 years ago, I had absolutely no idea how much it would change me or that it was possible to be so crazy in love with someone that I had just met and that my love for them would continue to grow.
It really is true that when a baby is born, a mother is born too!
Check out this great video from our friends at Pampers and see just how much motherhood changes us!
*Pampers has partnered with Feeding America and for every view this video receives,

Pampers will donate 1 diaper (up to 1 million diapers).
Connect
You can connect with Pampers on Facebook and Twitter.
The following two tabs change content below.
Anne is a 30-something full-time SAHM mom of 5 ranging from 3 to 17 and grandma of 1 who resides in Ashwaubenon (Green Bay) Wisconsin. She started blogging in 2008 as a way to regain her sanity. She enjoys coffee, chocolate, cheeseburgers and vodka along with spending time with her husband and kids.