With spring just around the corner, we have been gearing up with some outside play, putting away our winter clothing and busting out spring dresses, capris, and more. One thing that has definitely happened over the last few months of winter is the kids have grown like crazy.
Of course, when your kids outgrow their clothes the only thing left to do is buy them some new ones and we recently did just that at the OshKosh B'gosh store.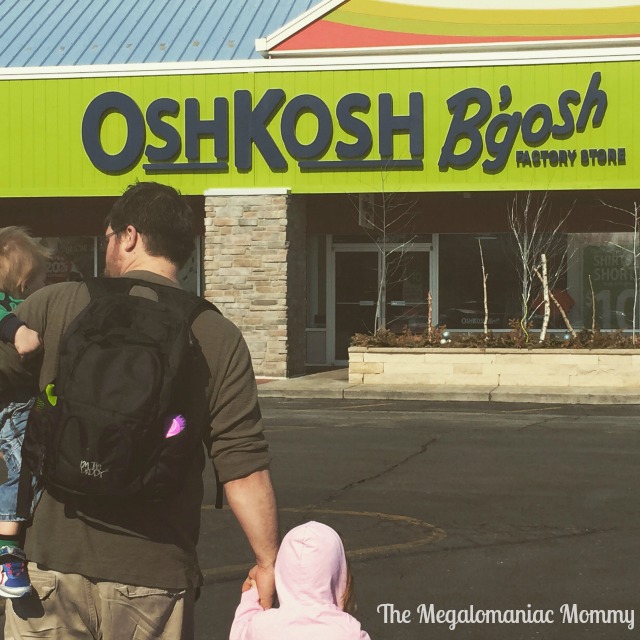 As I've mentioned in the past, our family has been supporting the OshKosh B'gosh brand since I was a kid and I have continued to do so with my kids, starting with the classic OshKosh B'gosh Bib Overalls.
Right now, OshKosh B'gosh is overflowing with the latest spring fashions for kids and we couldn't wait to get our hands on some of them for Alexander, Ellie and Joey.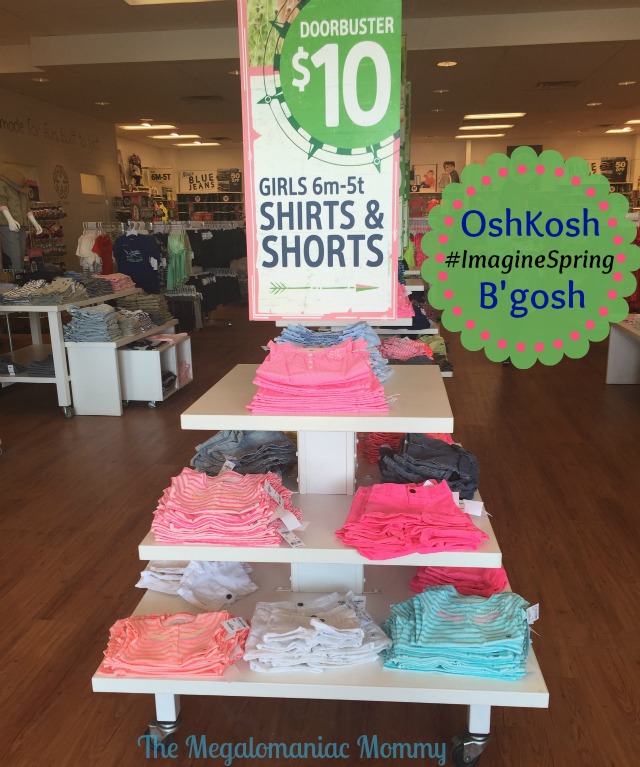 Ellie was quite pleased with all of the pink and lovely (her words) clothes they had in the store. I'm pretty sure if I would have let her buy every little thing she wanted we would have spent thousands!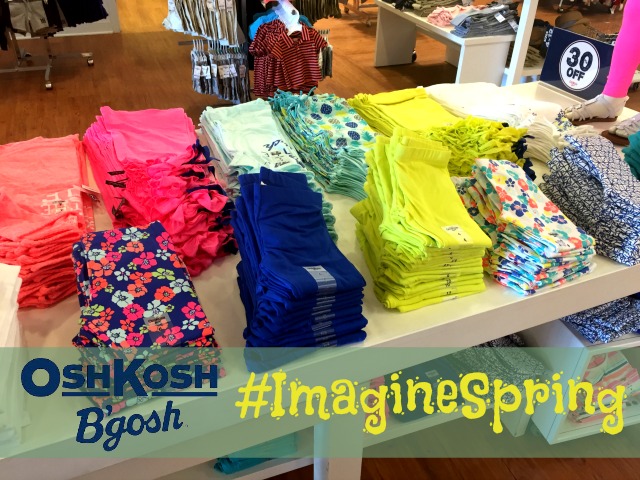 Of course, she had to have new pink shorts, new pink tank tops, and even, new pajamas with a pink tutu!
For Joey, we found some cute t-shirts, shorts, and some new swimming gear. It was really hard to choose a pair of swim trunks for him with all the cute options.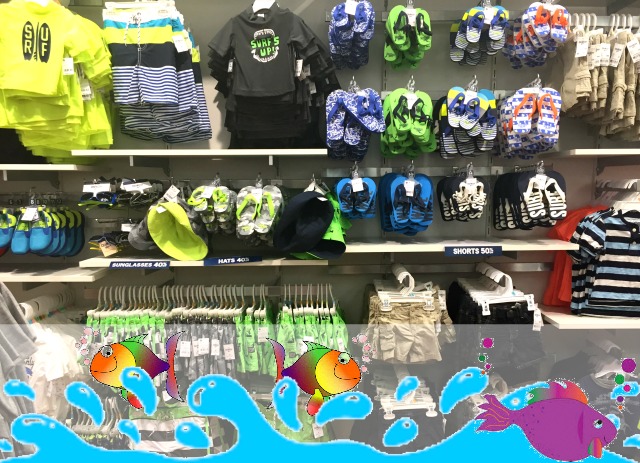 The selection of coordinating shorts and shirts was large and I reallly had a hard time choosing but ended up grabbing a pair of camo shorts with matching camo Henley shirts for each of the boys.
The boys sections was full of athletic apparel too which worked great for us since Alexander starts baseball real soon and needs some clothes for practices.
As expected, we had a very successful trip to OshKosh B'gosh and we were thrilled with all of the deals and doorbusters as well as the clearance section. It also helped the wallet that we had a coupon for 25% OFF a $30 purchase as well as a gift card to use towards our purchase.
When we got home, I laid everything out on the couch before getting it put away and couldn't believe what we all ended up with.
We got a great start on the kid's spring and summer wardrobe and even earned $40 in rewards that we plan on using when we head back to the store over spring break.
Find an OshKosh B'gosh Store
You can get a jumpstart on your spring shopping by visiting an OshKosh B'gosh Store near you.
Shop & Save
Grab this coupon, good for 25% OFF your purchase of $30 or more until April 30th, 2015.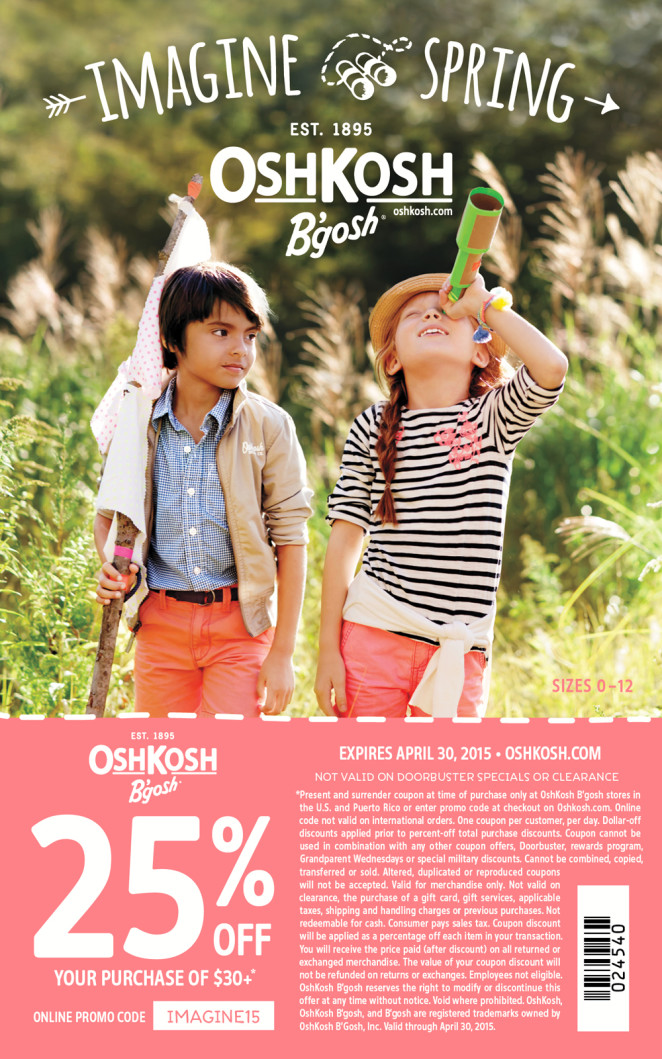 No need to print this coupon. Just bookmark this post on your smartphone or take a screenshot of it and show it when you check out!
Connect
Be sure to connect with OshKosh B'gosh on Facebook and Twitter.
The following two tabs change content below.
Anne is a 30-something full-time SAHM mom of 5 ranging from 3 to 17 and grandma of 1 who resides in Ashwaubenon (Green Bay) Wisconsin. She started blogging in 2008 as a way to regain her sanity. She enjoys coffee, chocolate, cheeseburgers and vodka along with spending time with her husband and kids.