*This post is brought to you by our friends at Oriental Trading. I received a promotional item in order to facilitate this post. All thoughts and opinions are my own. This post may contain affiliate links.*
Over the last few weeks, the weather here in Green Bay has gone from cool, fall temperatures to so hot you can't breathe or leave the house and then to pouring buckets and hailing. Since Mother Nature can't seem to make up her mind on what the weather should be and is super unpredictable, I like to make sure I have some crafts on-hand to help pass the time.
Thanks to our friends at Oriental Trading, we've had plenty of craft projects to occupy our time.
We kicked off a rainy day last week building birdhouses using some DIY Wood Birdhouse kits from Oriental Trading. We received 12 birdhouse kits made of slotted natural wood for easy assembly.
To get started, we opened up a kit, laid it all out and began assembling.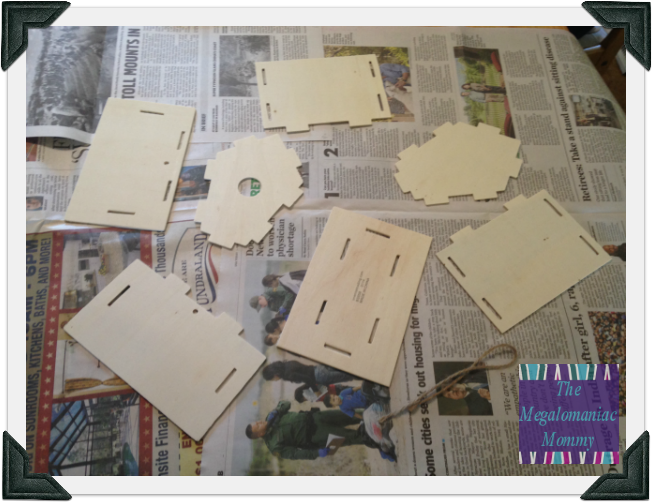 It didn't take long before we had a fully assembled house that was ready to be decorated.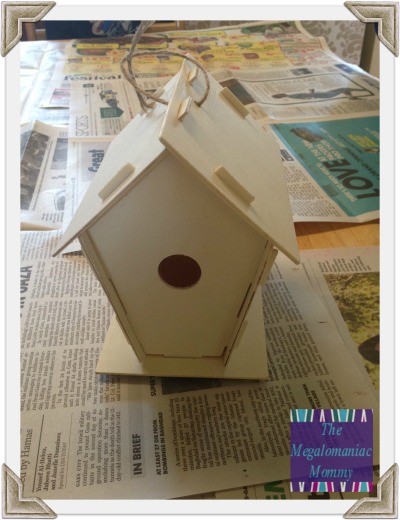 Once we had the house fully assembled, it was time to break out our new wood markers and start decorating our houses.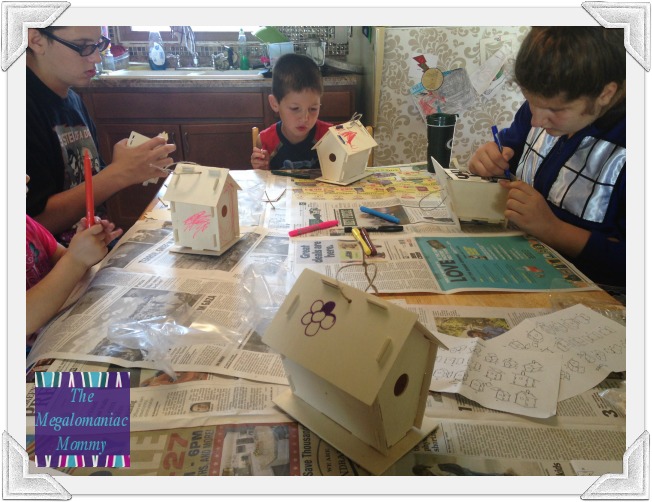 Everyone working hard.
Mine was the first one done.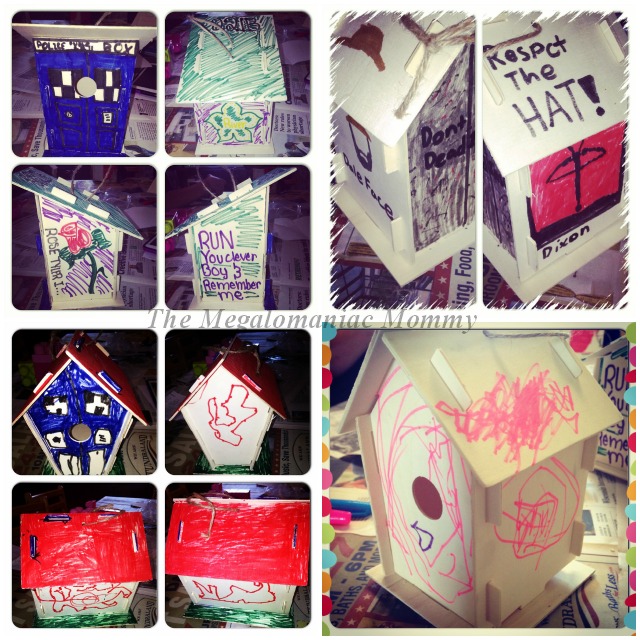 The kids houses, clockwise: Libby, Zack, Alexander and Ellie.
We all had a lot of fun making them and decorating them. The birdhouses state they are for decorative use only but we wanted to be able to hang them outside where we could see them and the birds could enjoy them.
In order to make them stable enough to hold up to all the rain and sun, I first glued together all of the joints using Gorilla Glue. Once the glue was dry and the house was secure (and durable we learned from Ellie dropping them on the ground over and over and over again)
I sprayed each house with a very genourous coat of Rust-Oleum Zinsser 408 Bulls Eye Clear Shellac Spray to seal in the colors from the wood markers and seal the wood as well.
I'm happy to report that after being outside for over a week and being rained on multiple times, the color hasn't run at all, nothing has fallen apart and they still work great and the neighborhood birds are big fans!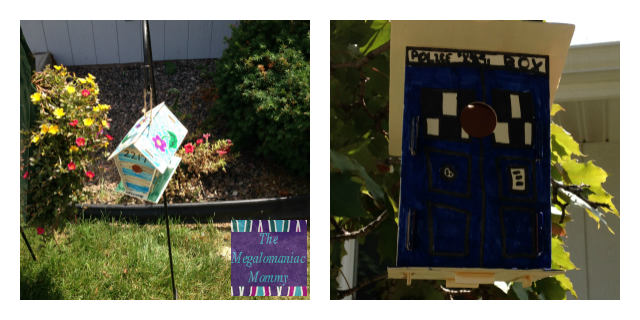 In addition to the birdhouses, we've also been busy making wind chimes and pin wheels too!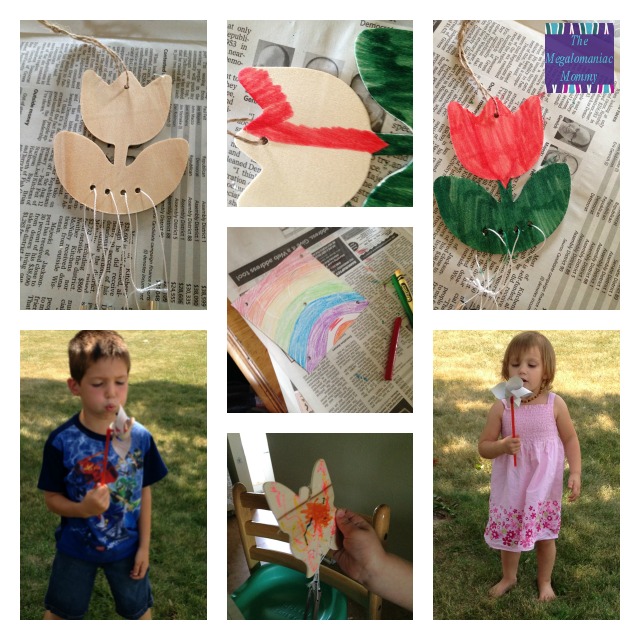 You can find a large selection of family friendly and fun crafts online at Oriental Trading. They offer affordable crafts, supplies, decorations and so much more!
Connect
You can connect with Oriental Trading on Facebook and Twitter. For more great ideas check out Oriental Trading on Pinterest too!
The following two tabs change content below.
Anne is a 30-something full-time SAHM mom of 5 ranging from 3 to 17 and grandma of 1 who resides in Ashwaubenon (Green Bay) Wisconsin. She started blogging in 2008 as a way to regain her sanity. She enjoys coffee, chocolate, cheeseburgers and vodka along with spending time with her husband and kids.
Latest posts by Anne Younger (see all)