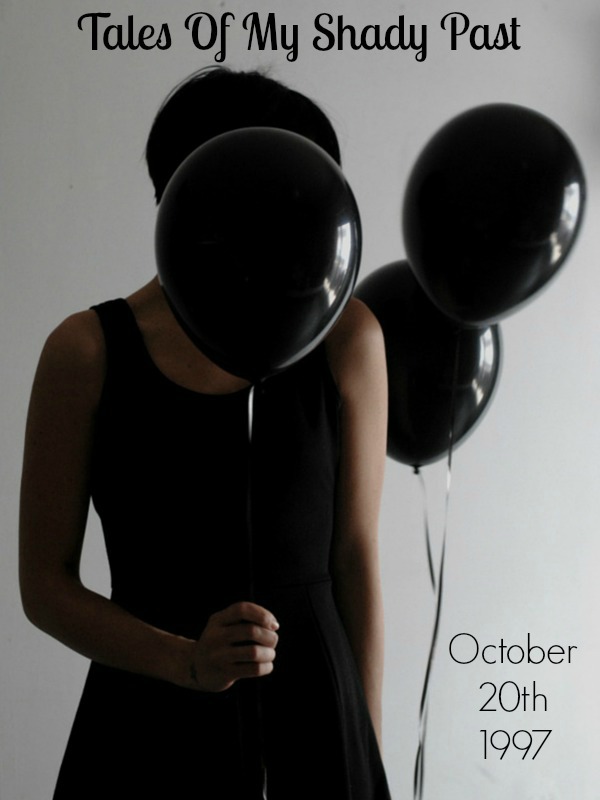 October 20th 1997:
Prior to this day in particular, October 20th was already marked as a day with both good and bad memories. 2 years prior to this date, a close family & longtime friend passed away in a car accident. The following year on that same date, my god-daughter was born.
This day in 1997 was not a good day.
It was not filled with celebrations, laughter etc.
It was filled with phone calls, tears and a trip to the jail in a neighboring county.
That day as I was driving around making deliveries for work I received a phone call from the friend that The Best Friend was staying with.
I had expected the call to deliver good news.
I never expected what I heard next…
Anne, it's ______. I wish I was calling to tell you something, anything other than this, but _____ has been arrested. They came and picked him up from work and took him in.
At first I was confused.
What could he have possibly done to warrant his being picked up from work by the local police and detained at the county jail?
Then his friend gave me further details.
As I heard them, my jaw hit the ground….
They are charging him with sexual contact with a person under 16.
Now, here's a little back story: The Best Friend had been dating a girl who was 15 (very close to 16 @ the time) and he was 18, they had sex, her parents found out and pressed charges against him. That's it. That's his crime.
He sat in jail for months, was sentenced and thrown into the Wisconsin prison system.
I visited him at the jail in the neighboring county when I could prior to his transfer to prisons such as Dodge, Waupun and Prairie du Chien .
I accepted collect calls from him, wrote letters and did whatever I could to help support him during this time.
Not only was he sentenced to sit in prison until 2000 but he was now a registered sex offender for life.
For having sex with a minor.
Really?!
Read the next post here: The Letters
Don't Miss A Single Chapter! You can start from the beginning by heading over to the main page of Tales of my Shady Past.
The following two tabs change content below.
Anne is a 30-something full-time SAHM mom of 5 ranging from 3 to 17 and grandma of 1 who resides in Ashwaubenon (Green Bay) Wisconsin. She started blogging in 2008 as a way to regain her sanity. She enjoys coffee, chocolate, cheeseburgers and vodka along with spending time with her husband and kids.