I am not a big follower of fashion, but I do enjoy seeing what's hot and what's not. It is fascinating to see what people are wearing change every year.
Sometimes you see styles change gradually. For example, the skinny jean trend is slowly giving way to straight cuts, and this summer some retailers are once again selling baggy jeans.
Things get brighter and zanier
Other times, things change with a bang, and there are some early signs that could happen, this summer. After several years of muted colours, lightly tailored clothes it looks like some designers have decided to take things in the opposite direction.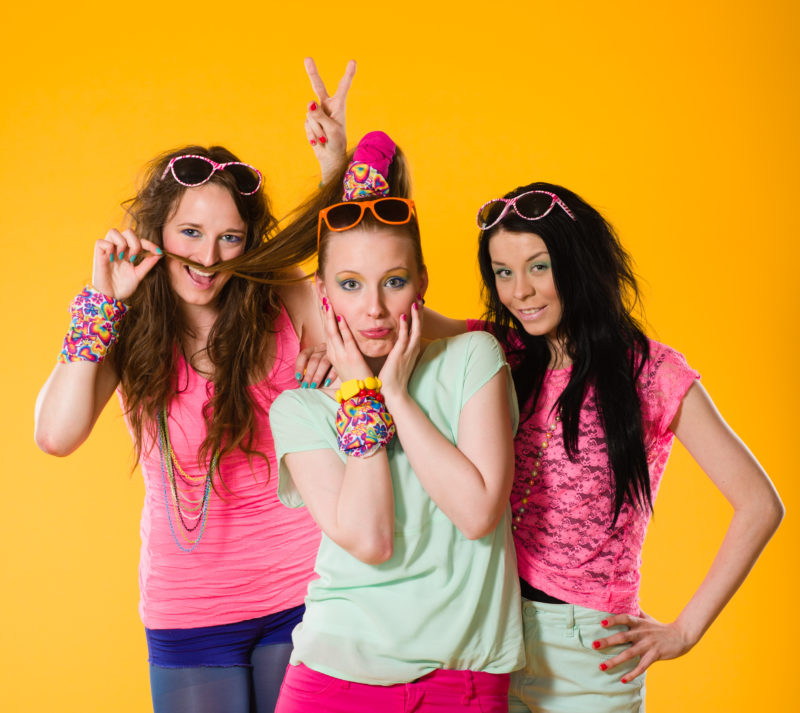 This summer, you can expect to see far more brightly coloured, loose fitting clothes appearing in the shops. These are eye-catching to say the least. What appears to have happened is that quite a few designers have looked to the 90s for inspiration. That means there are some really interesting, and different, clothes available right now.
Kaftans and tunic tops
When it comes to women´s blouses and shirts there is an amazing range of styles to choose from. If you go shopping this week you will find kaftans, tunic tops, slip shoulder blouses, shell tops and a long list of other cuts.
Most of them are cut long, which makes them flattering for virtually any body type. They come in a huge range of colours and patterns, but most of them are either brightly coloured or feature bold designs.
Skirts are back
Another big change is the fact that skirts are very much back in fashion. For many years, most of us have preferred to wear trousers. This year, that is set to change as more skirts become available.
Again, there is plenty of choice, with many cuts that we have not seen since the 90s once again becoming available. A great example of this are pencil skirts, which appear to be very much back in vogue.
If you prefer something that is not so figure hugging do not worry because there are some beautiful A-line cuts available too. Pleated skirts are also back in the shops, which are proving particularly popular with younger celebrities.
The return of the jumpsuit
There are also some fairly unusual items of clothing making a comeback. One of the most surprising is the jumpsuit. A lot of people said that they would never become fashionable again, but they are definitely back. In fact, as you can see here, a lot of A-list celebrities have been spotted wearing them.
This time around the cuts are more flattering, and there is more choice. The emergence of modern materials and print techniques means that they actually look pretty good.
2017 set to be an interesting year
Interestingly, not all 90s trends have come back into fashion. For example, the trend of women wearing menswear style suits, which Julia Roberts started, is yet to make a comeback. However, that does not mean that will not happen. In fashion terms, the year is young. We still have two more full seasons left, so you may see other 90s fashion trends catching on later in the year.
The following two tabs change content below.
Anne is a 30-something full-time SAHM mom of 5 ranging from 3 to 17 and grandma of 1 who resides in Ashwaubenon (Green Bay) Wisconsin. She started blogging in 2008 as a way to regain her sanity. She enjoys coffee, chocolate, cheeseburgers and vodka along with spending time with her husband and kids.
Latest posts by Anne Younger (see all)