I know, you're probably like me and sick of people making resolutions and that whole new year, new me crap. Yes, I've said it a thousand times and never stuck to it.
And then I had an eye-opening moment. I stepped on the scale and saw a number that absolutely terrified me. (A number that I am not comfortable typing out or sharing with the world yet).
It's amazing how seeing a number on a scale can totally change your life.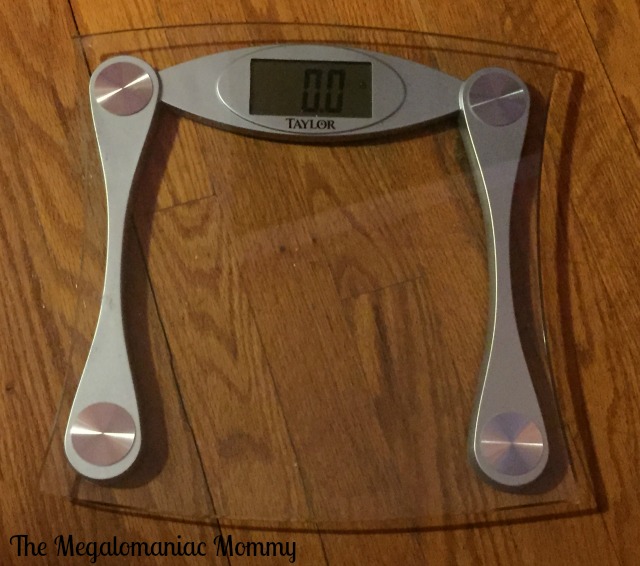 Goodbye fast food.
Goodbye cookies.
Goodbye sitting around and working all day.
Goodbye processed foods.
Hello fresh, healthy dishes.
Hello mall walking.
Hello gym and working out at home every chance I get.
Hello smaller portions.
We didn't kick things off at the start of the new year, we started on the 4th of January.
In our first month, I've lost 13lbs and Alex has lost 17lbs. I haven't recorded my measurements yet since I didn't do my first ones until January 10th, so next week, I will check to see if I've lost some inches too.
I haven't noticed any really change in the way I look but I can tell you this. I feel better.
I walk easier.
I move easier.
When I am standing up, I am not in constant excruciating pain after 30 seconds.
I'm sleeping better.
I'm more active.
I'm enjoying my kids and my family more.
I'm proud of myself.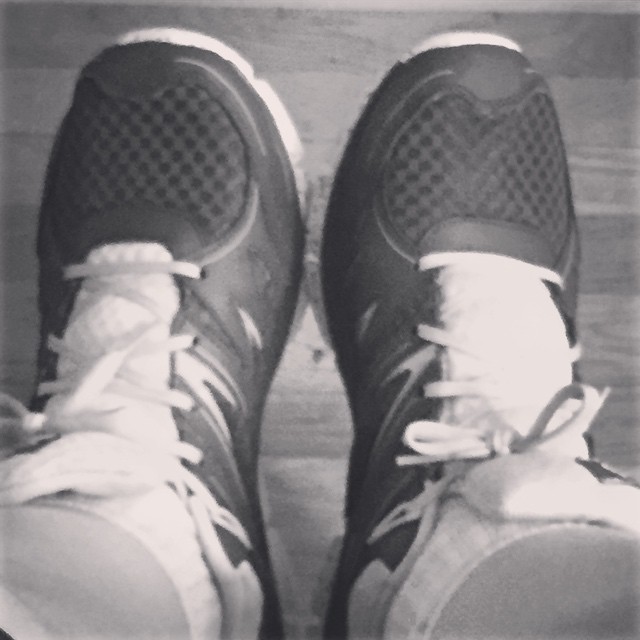 I just walked a mile….in my basement. Now, I kid you not, I'm going to go shovel my front walkway. I'm pretty sure if there was more light by my driveway I would shovel that right now too! All of this eating better and losing weight stuff has been great and I'm motivated to be more active every single day. Already down 10.6lbs since January 4th! Adios fat, unhealthy Anne, there's no room for you anymore! #health #gettinghealthy#weightloss #exercise #getfit #fitbit #megalomommy
(Be sure to follow me on Instagram as @Anne54304 for InstaUpdates!)
I've got a lot to lose so the road ahead is long but you can bet I am going to make it, with my husband by my side every step of the way. I have all kinds of goals to reach on this journey and one I am really looking forward to is hitting the water park with my family this summer.
On January 24th, Alex and I became members of Planet Fitness and had our first official workout date. I'll admit, it was hard but I pushed through and I'm looking forward to keeping that going.
When we joined Planet Fitness, they gave us each a tshirt with the logo on it. I received a 3X (a very generous 3x) and I decided that this is the shirt I will take regular pictures of myself in and that I plan on making way to big for me on this journey.
Now, I rarely share pictures of myself but this time, I am going to.
Yep. That's me. Are you in as much shock as I am? Yeah, I'm kinda big these days. 5 pregnancies and delicious food hasn't been good to me. Oh, make sure you say hi to my 2nd chin and while you are there, say goodbye because I'm sending it packing.
Hope you'll stick around and follow along for updates along the way.
The following two tabs change content below.
Anne is a 30-something full-time SAHM mom of 5 ranging from 3 to 17 and grandma of 1 who resides in Ashwaubenon (Green Bay) Wisconsin. She started blogging in 2008 as a way to regain her sanity. She enjoys coffee, chocolate, cheeseburgers and vodka along with spending time with her husband and kids.
Latest posts by Anne Younger (see all)