*This post is made possible by Nenuco. I received a promotional item in order to facilitate this review. All thoughts and opinions are my own. This post may contain affiliate links.*
While I was pregnant with Joey, we thought it would be a great idea to get Ellie her own baby to start taking care of to help her adjust to having a baby in the house. Ellie happily pushed her baby doll around the house in her stroller, snuggled with her at night and then when Joey was born, she took more of an interest in him then her baby doll and showed us just how great of a big sister and mommy's helper she can be.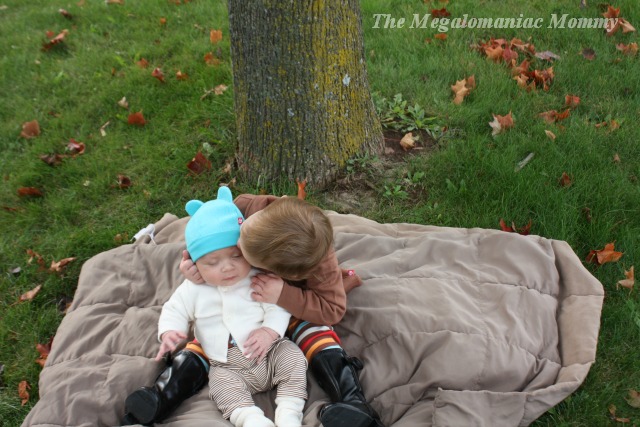 She loves him.
When Mrs. Claus was a little girl, she probably played with a Nenuco doll, lovingly crafted by Spanish artisans. Five decades later, little girls still cherish role-playing the many tasks of motherhood — doctor, teacher, stylist and mommy — to these cuddly baby dolls. The newest addition to the beloved line is Nenuco Sleep With Me Baby Doll & Cradle ($29.99). After Mrs. Claus saw the endearing playset, she encouraged her husband to bestow a Ho Ho Ho — the North Pole's highest toy honor.
Last week, Ellie received the Nenuco Sleep with Me Baby Doll & Cradle and she has continued to show us just how great of a mommy she is.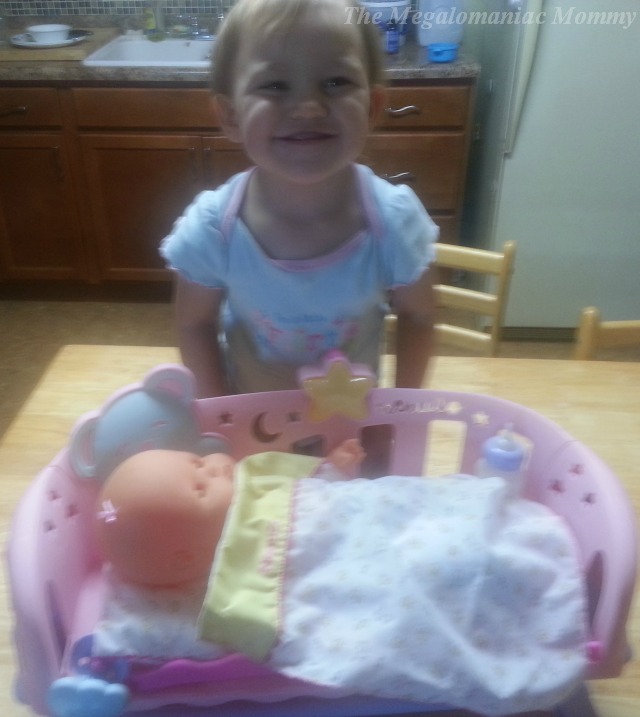 Now, before I go any further, I should let you know that in our home, we believe in co-sleeping. Since I am a full-time nursing mom, it only makes sense that I keep Joey as close to me as possible at night while still making sure he is safe. We practice safe co-sleeping by using a setup that has Joey's crib right next to our bed as seen below.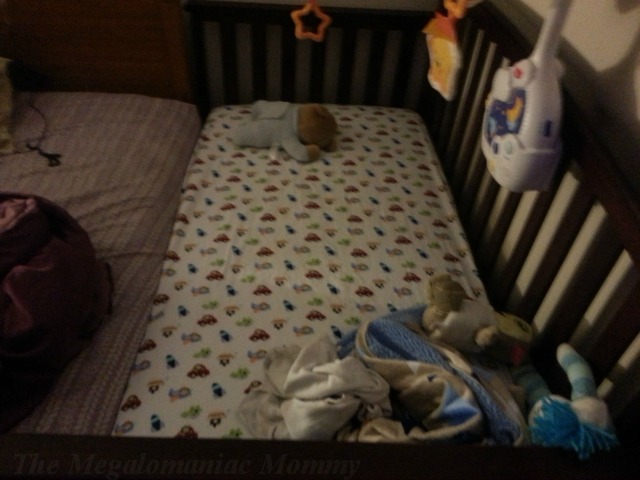 Since this is how she sees me sleep with Joey in our room, it was definitely not a surprise that she knew exactly what to do with her new Nenuco Sleep with Me Baby Doll & Cradle.
The Nenuco Sleep with Me Baby Doll & Cradle is an adorable and unique playset that includes a cradle that can attach to the bed, allowing baby to be close all night long. The set comes with a 16.5″ doll, a star nightlight with music, blanket, bottle and pacifier. The cradle offers two ways to play as a stand alone cradle or you can attach it to the bed *suitable for all kinds of beds.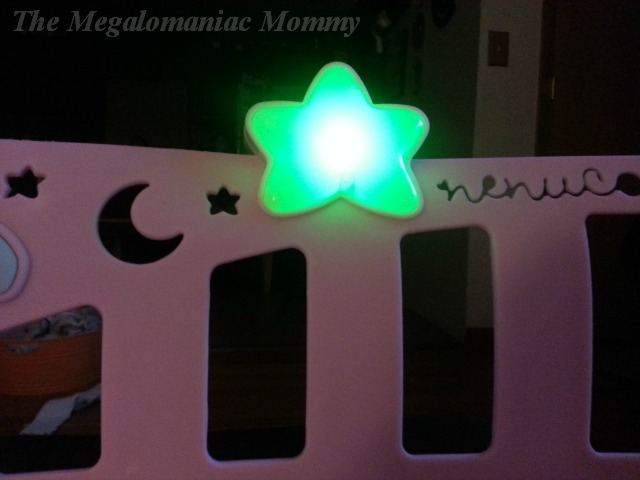 Ellie loves to take care of her baby, feed her and love her. Every night when Ellie goes to bed, her baby goes to bed too. The Nenuco Sleep with Me Baby Doll & Cradle couldn't be a better fit for our home.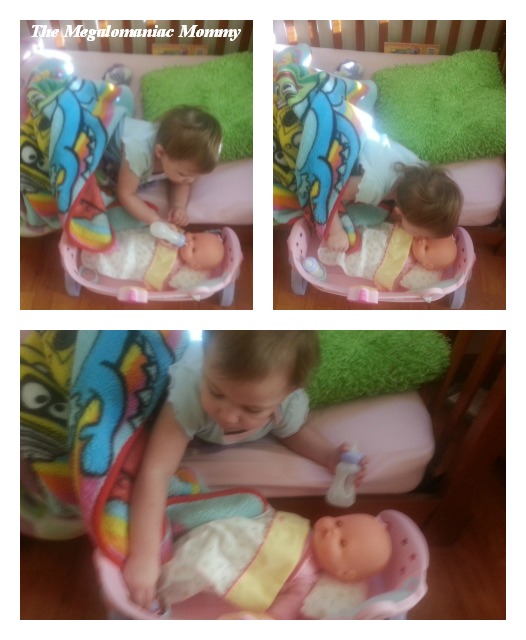 I love seeing Ellie care for her baby and interact and imagine, she is such a good little mommy to both her baby and Joey.
If you have a special little girl or boy in your life who is crazy about dolls and babies, the Nenuco Sleep with Me Baby Doll & Cradle would be an excellent gift this holiday season.
Buy It
You can find the Nenuco Sleep with me Baby Doll & Cradle at Kmart and Toys r Us for $29.99.
Connect
You can connect with Nenuco on Facebook, Twitter and YouTube.
The following two tabs change content below.
Anne is a 30-something full-time SAHM mom of 5 ranging from 3 to 17 and grandma of 1 who resides in Ashwaubenon (Green Bay) Wisconsin. She started blogging in 2008 as a way to regain her sanity. She enjoys coffee, chocolate, cheeseburgers and vodka along with spending time with her husband and kids.