Since my last furry friend post, there has been a big change in our house. As you know, for the last 3 years, Bubba has been our furbaby. Over the last few months, we began to notice that Bubba was getting a bit annoyed with the little people and our life was just too chaotic for him to handle.
After A LOT of talks and serious thinking, we decided it would be best to find Bubba a new family that could offer him a quiet home where he could spend his days basking in the sunlight and sleeping in laundry baskets.
Of course, we found him the perfect family and they have been taking very good care of him and spoiling him rotten. Bubba's new family had to send their furbaby to doggie heaven in July due to a serious illness and their hearts were missing a little dog to love. I am so happy they are giving Bubba the love and attention he needs and deserves in an extremely less chaotic home.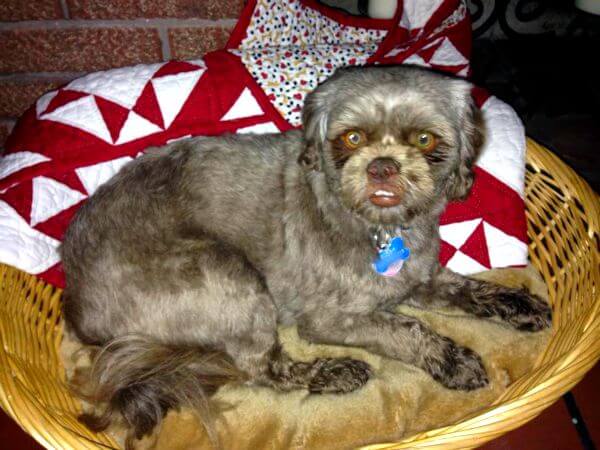 Bubba enjoying his new bed in his new home.
Although he is no longer living with us, his new family does share regular updates with us as well as pictures.
A Treat from PetSmart®
Before we said our goodbyes, we surprised him with a new bag of Natural Balance® L.I.T Sweet Potato & Chicken Formula Treats from PetSmart.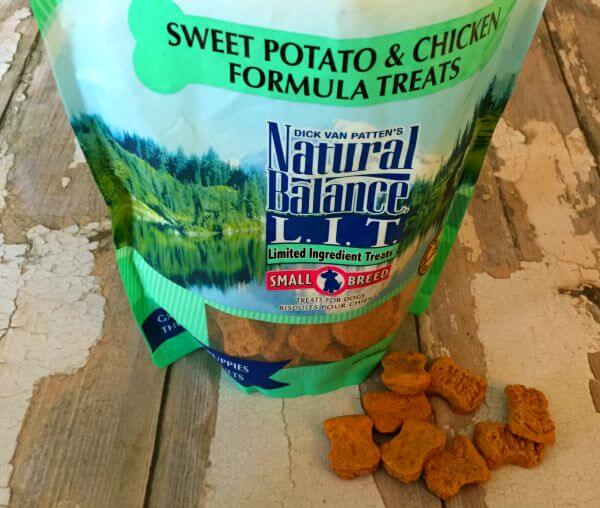 Bubba was happy to go off with his new family and his favorite treats. As much as it hurts and will for awhile, I know we made the right decision for him.
Another Furry Friend
Now, if you haven't been creeping around my social channels or my about section, the next news will be a bit of a surprise for you. Before Bubba went with his new family, we found him a new friend that we hoped would help make him happier, but unfortunately it didn't, he just needed quiet. Although it didn't work out, this new friend is still part of our family and here he is.
This is Baltazar, he is a 1-year-old American Staffordshire Terrier mix and he has been a perfect fit for our family. Balty and Bubba were great friends and they really enjoyed playing together and even snuggling.
In the end, Balty could sleep through the chaos in our home whereas Bubba just couldn't seem to take it anymore and I just felt so bad for him, I could just see it in his face that it was time.
Sharing a Treat to Say Goodbye
Prior to Bubba's new family picking him up, the boys shared one last snack time together and Bubba let Balty have one of his delicious treats.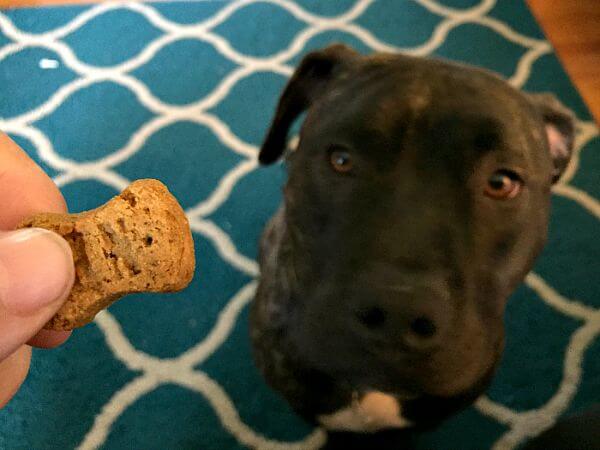 It looks like we will be taking a trip with Balty to PetSmart soon so he can sniff out his own bag of Natural Balance Treats since these are made for small breeds.
Discover Natural Balance
Natural Balance Pet Foods Inc. meets a variety of pet parents' dog (and cat) food needs, such as grain-free, limited ingredient, and weight management formulas.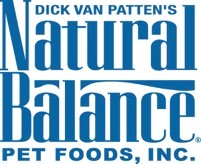 Natural Balance products are made with premium quality ingredients and include a variety of dry and canned food, stews and treats. Having Natural Balance products available at PetSmart means it can now reach more homes and pet owners and give them something wholesome to offer their pets.
Be sure to visit your local PetSmart to get your Natural Balance products today!

The following two tabs change content below.
Anne is a 30-something full-time SAHM mom of 5 ranging from 3 to 17 and grandma of 1 who resides in Ashwaubenon (Green Bay) Wisconsin. She started blogging in 2008 as a way to regain her sanity. She enjoys coffee, chocolate, cheeseburgers and vodka along with spending time with her husband and kids.