This article is brought to you by Lustine Dodge Jeep http://www.lustinedodgejeep.net/
Going on a road trip should be a fun time for everyone. When it comes to planning for a road trip, I like to make sure we can make a lot of fun stops on the way but I also like to make sure we have everything we need.
There are all kinds of accessories available for today's road trippers, and I mean all kinds. When we head out on a road trip, we have our must have accessories, and here they are!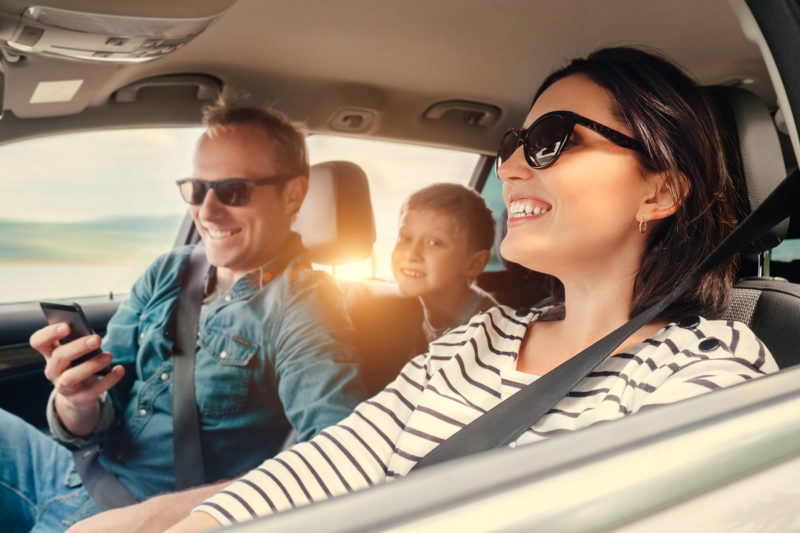 GPS Honestly, a GPS is a must these days. Save yourself the time, the hassle, and never get lost! A lot of newer vehicles come equipped with an in-dash GPS, but if you have an older vehicle, a GPS unit
is a very affordable investment these days.
Multi-USB Charger What doesn't need a USB cord to charge these days? Phones, iPads, tablets, e-readers, GPS, you name it. Having a USB charger
that plugs into your vehicle that can charge multiple things at once, is a game changer.
Car Organizer For our family, this is a must. A car organizer is a great way to keep the items you know you will need at hand and in a convenient place. Worried how an organizer will look in your car? Check with your local dealership to see if there is a specific organizer
that was made as an add-on for your vehicle and order one.
Wet Wipes This is an item I cannot stress enough and also something I never, ever, leave home without. Wet wipes
are great to have on hand because you never know when someone will spill something, get sick, or just need to clean their hands.
iPad/Tablet Mount If you have kids who like to watch movies and you don't have a video travel system, grab a mount
for your iPad or tablet so everyone can watch at once.
First Aid Kit Be sure you really are ready for anything and equip your vehicle with a fully stocked first aid kit
. You can pick up a pre-made kit online or at most major retailers or you can put DIY a roadside emergency kit.
These are a selection of our must have road trip accessories, let us know if the comments below if you have anything to recommend.
The following two tabs change content below.
Anne is a 30-something full-time SAHM mom of 5 ranging from 3 to 17 and grandma of 1 who resides in Ashwaubenon (Green Bay) Wisconsin. She started blogging in 2008 as a way to regain her sanity. She enjoys coffee, chocolate, cheeseburgers and vodka along with spending time with her husband and kids.