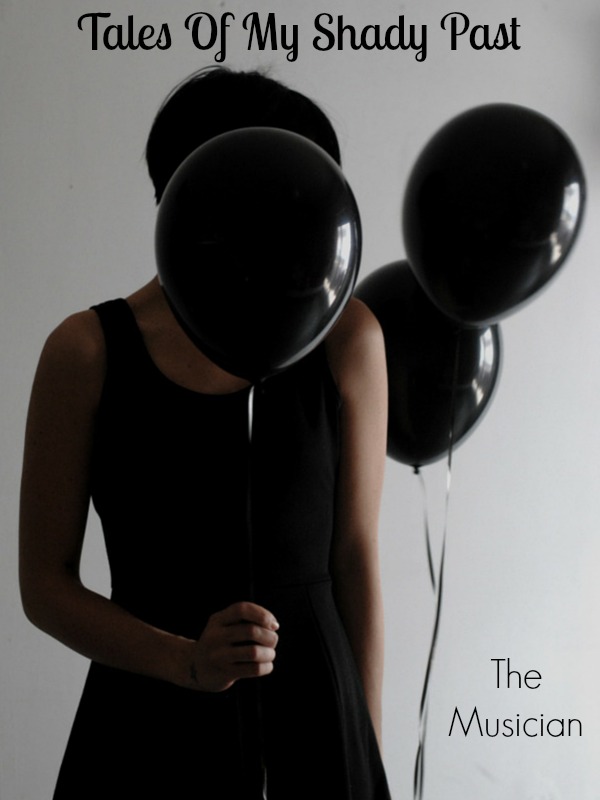 The Musician:
Every girl hits that point in her life when she gets that twinkle in her eye over a guy who is in a band.
Yeah.
I was that girl once upon a time.
However at the time I met this guy, I never knew he would be in a band let alone that he knew how to sing or play the guitar.
It started back in the Winter of 1997 when I was working at a local call center and this dude when come into work everyday at the end of my shift and wait to take over at my cubicle so he could talk to me.
Little did I know that a few months later this same guy would turn out to be my neighbor and we would begin spending a lot of time together but I didn't realize it was the same guy until one morning we were sitting on his couch and I saw his drivers license and realized HOLY SHIT!
The Musician and I had an intimate relationship for a spell but knew we were better off as friends.
For years, I watched him perform with a local band and loved to listen to him sing and play the guitar.
These are two things I still love to do today.
We remain very close and he is like family.
In fact, he stood up in our wedding in 2007 and he is also the Godfather to one of our children.
Don't Miss A Single Chapter! You can start from the beginning by heading over to the main page of Tales of my Shady Past.
The following two tabs change content below.
Anne is a 30-something full-time SAHM mom of 5 ranging from 3 to 17 and grandma of 1 who resides in Ashwaubenon (Green Bay) Wisconsin. She started blogging in 2008 as a way to regain her sanity. She enjoys coffee, chocolate, cheeseburgers and vodka along with spending time with her husband and kids.