Now that Ellie is on the verge of turning 3 (on the 17th) she is at the stage were she is starting to discover dolls that aren't just baby dolls. One of Ellie's newest dolls is a Moxie Girlz Poopsy Pets and she is crazy about it.
I'm sure you are asking, what are Moxie Girlz? Well, they are girls who have moxie!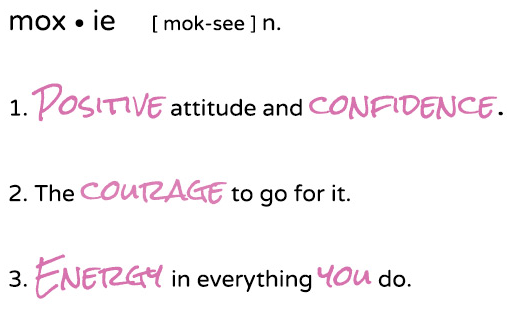 As you can see from the excitement on her face, she couldn't wait to start playing…..and this was before she knew just how cool this doll was!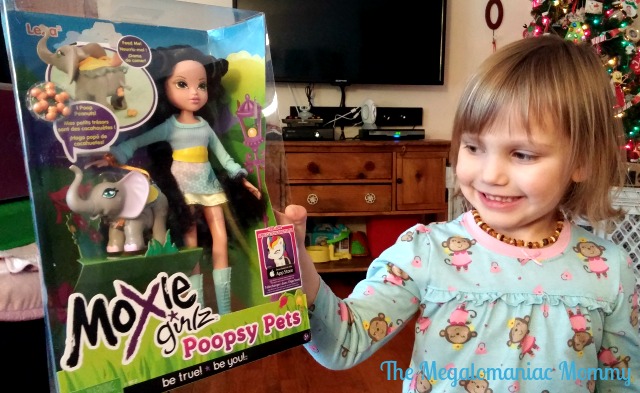 The Moxie Girlz™ are living in a fun, fantasy world, along with their very own whimsical pets. Join them on an imaginative adventure complete with magic poop, so cute! Lexa™ has a pet elephant who poops peanuts! Bonus! Doll can really sit and stand on her own, no doll stand required!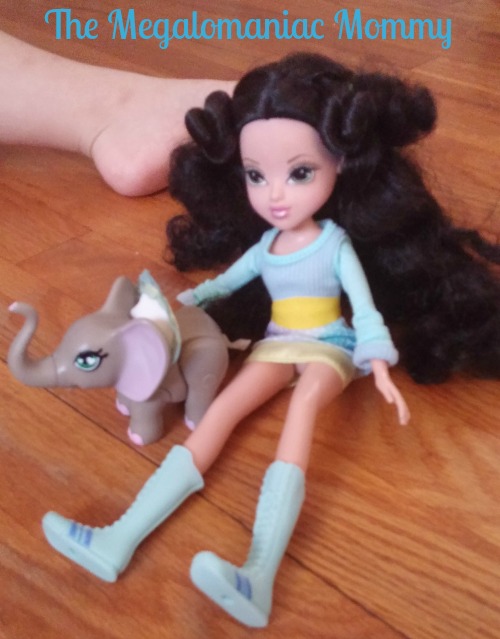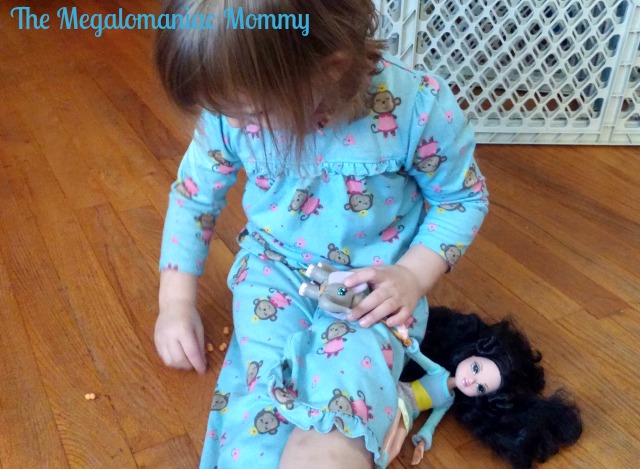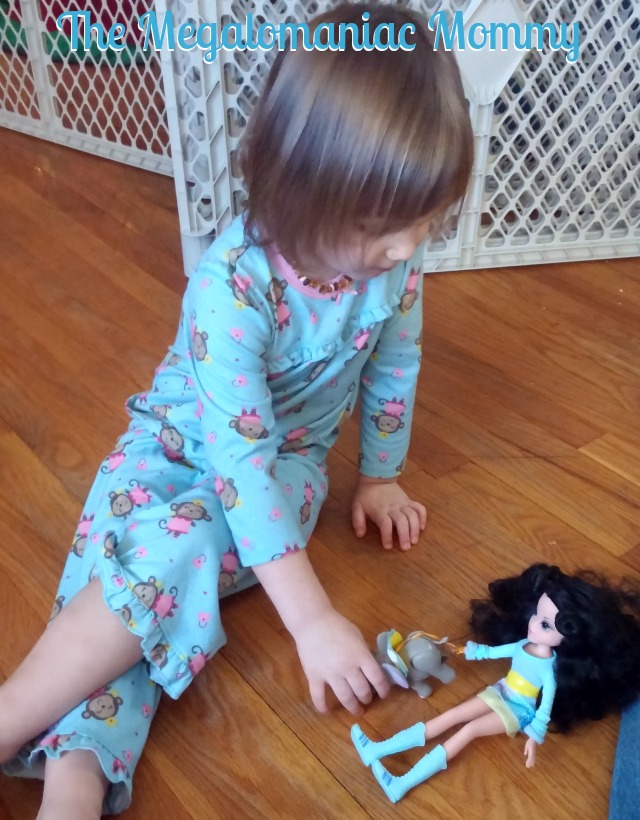 Ellie absolutely loves this doll but I think she likes the elephant even more because you feed him peanuts and he poops them out! Yes, you read that correctly, a peanut pooping elephant!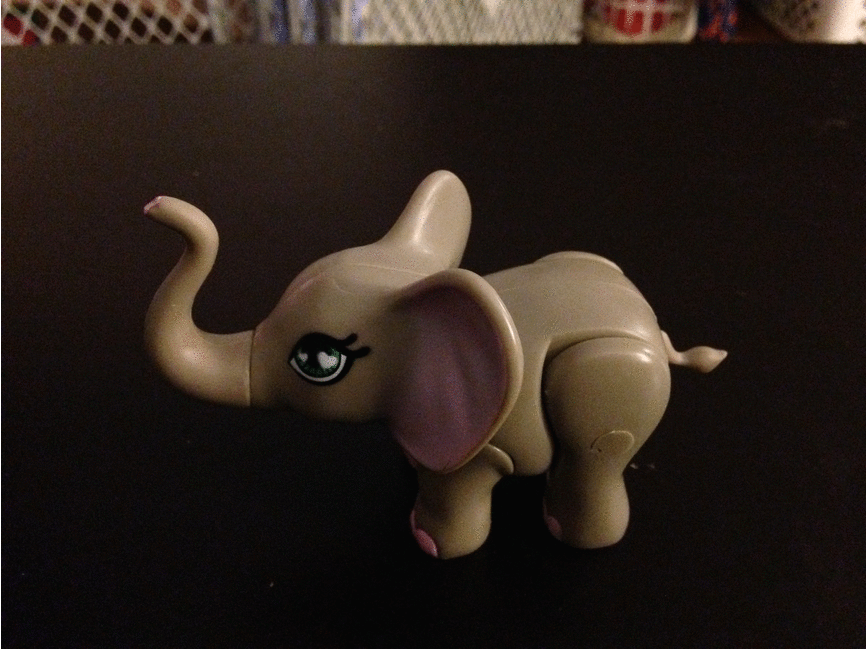 Yes, a toy that poops and my kids think it is the best thing ever! (Don't you love my Gif?!)
If you are looking for a toy with a little humor, check out Moxie Girlz Poopsy Pets.
You can find out more about Moxie Girlz and the Poopsy Pets line online and also connect with them on Facebook and Twitter.
The following two tabs change content below.
Anne is a 30-something full-time SAHM mom of 5 ranging from 3 to 17 and grandma of 1 who resides in Ashwaubenon (Green Bay) Wisconsin. She started blogging in 2008 as a way to regain her sanity. She enjoys coffee, chocolate, cheeseburgers and vodka along with spending time with her husband and kids.
Latest posts by Anne Younger (see all)