This past Saturday, April 25th 2009 was the local March of Dimes/March for Babies Walk (or as it used to be known…Walk America). I am proud to report that all 3 of my children walked with their grandparents ( I could not due to my knee and having to attend a soccer meeting). I wish I could say the weather conditions in Green Bay where was and sunny for the walk, but unfortunately it was cold and rainy….not just a little rain here and there…we're talking pouring down in buckets rain! My 2 oldest, Zack & Libby walked the full 3 miles happily while donning their rain ponchos and an umbrella occasionally. By the 1st check point when I stopped to see them, they were freezing and sopping wet….soaked straight through the poncho and all their clothing but they were still in high spirits and committed to finishing the walk.
The pictures don't even begin to show just how wet they were!
As for Alexander…..he napped through the entire walk and was thrilled to get some food at the end!
All in all, the kids had a good day and I am very proud that given the weather conditions, they didn't give up and walked the full 3 miles! Next year, we will all be donning our purple in honor of Maddie and other babies and the whole family will be walking!
Here are a few other pics I took of the walk: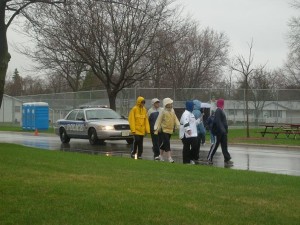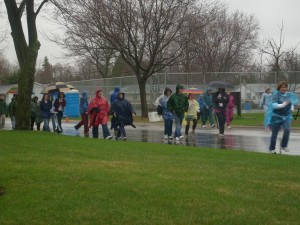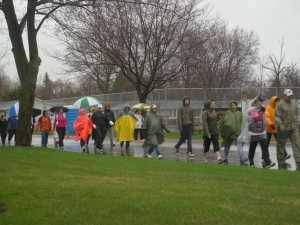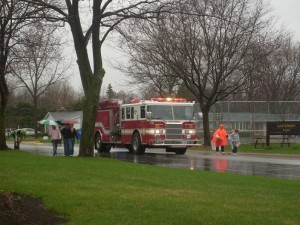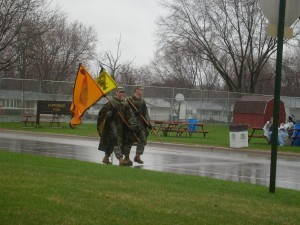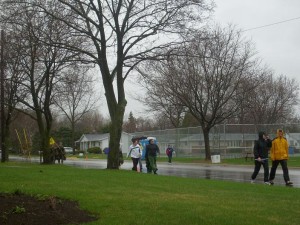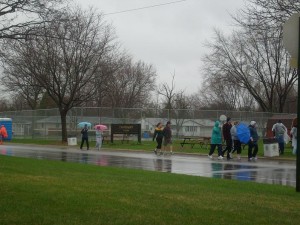 The following two tabs change content below.
Anne is a 30-something full-time SAHM mom of 5 ranging from 3 to 17 and grandma of 1 who resides in Ashwaubenon (Green Bay) Wisconsin. She started blogging in 2008 as a way to regain her sanity. She enjoys coffee, chocolate, cheeseburgers and vodka along with spending time with her husband and kids.