Since we moved into our house, I have been working to turn it into a home. I don't want our house to just be any home, I want it to be a home that feels warm and inviting and that you know it is ours the minute you walk in the door.
In order to make the changes I need to around the house to turn it into a home that reflects our family, I've been busy purchasing items that make me smile, that let others know what our family is about as well as who we all are.
Decorating the Walls
When it comes to decorating the walls in our home, I'll admit, we were here for almost 2 years before I really started hanging anything on the walls. I had to find all the right pieces and then I really had to commit to what I wanted to do.
Throughout our home, you will find family pictures scattered on walls and shelves, canvas art work, various art projects from the kids, and of course, all kinds of inspirational prints.
Custom Prints
I love being able to personalize some of our decor with pictures, important dates, and even our last name. I'm currently eyeing up a few different prints from 76th & Newbury's home collection that I want to document things like our wedding day.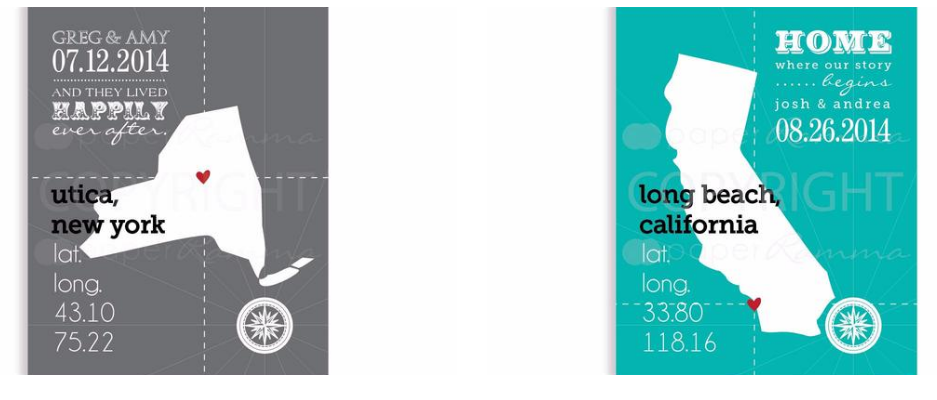 For the Nursery
If you have a nursery that you are decorating, you can give it a custom touch with some lovely prints from the 76th & Newbury Nursery Collection. I am looking forward to finding a few things to personalize a space for our granddaughter, Hazel.

Something for Everything
76th & Newbury has such a wide selection of products that there really is something for everything. Wedding and baby shower gifts, and they even have awesome printables for the holidays to help you get through the dreaded Elf on a Shelf!
Be sure to check out everything 76th & Newbury has to offer for your home.
The following two tabs change content below.
Anne is a 30-something full-time SAHM mom of 5 ranging from 3 to 17 and grandma of 1 who resides in Ashwaubenon (Green Bay) Wisconsin. She started blogging in 2008 as a way to regain her sanity. She enjoys coffee, chocolate, cheeseburgers and vodka along with spending time with her husband and kids.
Latest posts by Anne Younger (see all)