Over the years, we've managed to make family movie night a regular occasion in our home and it is defnitely one of my favorite things to do.
Since the kids were home on winter break from school for two weeks, we enjoyed quite a few movies, both new and old. One of our new favorite movies is Phineas and Ferb: Star Wars.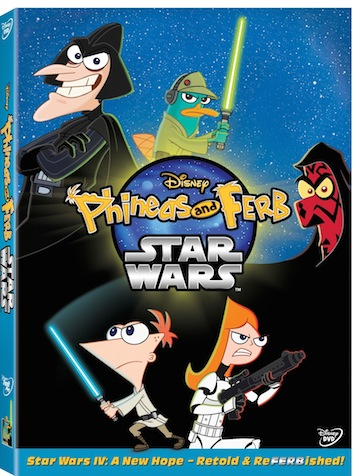 Now, we are already big fans of both Phineas and Ferb and Star Wars, so putting both together is amazing for this family.
Phineas and Ferb: Star Wars, also known as Star Wars IV: A New Hope – Retold and ReFERBished, is a crossover episode of Phineas and Ferb featuring characters from Star Wars.
A couple of summers ago in a galaxy far, far away, Phineas and Ferb are happily basking in the glow of Tatooine's twin suns — until plans for the Death Star accidentally fall into their hands, thrusting them (and Agent P) into a galactic rebellion and an epic struggle of good versus evil in PHINEAS AND FERB: STAR WARS(TM). Will Phineas and Ferb be able to resist the Dark Side? Will Stormtrooper Candace finally bust a Rebel? Can Agent P stop Darthenshmirtz from using his Force-powered "Sith-Inator"? Featuring five additional episodes for over two hours of action-packed fun, this mind-blowing, intergalactic adventure is a blast for all ages. May the Ferb be with you… always.
We watched it two times over winter break and the kids loved it. Shoot….even Alex and I loved it!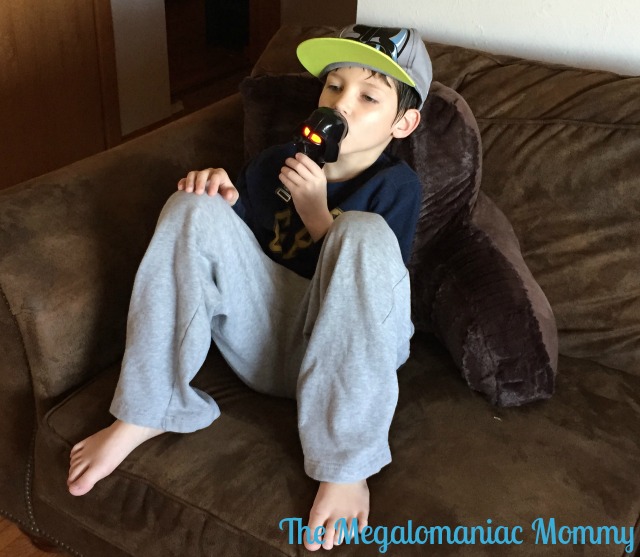 Alexander can't watch it unless he is prepared meaning he has to have his new Star Wars hat and voice changer so he can repeat the lines from the movie.
As you can see from the trailer, it's a really cute movie and is sure to make any young Star Wars fan smile.
In addition to the movie, you can enjoy these great activities too!
Be sure to pick up your copy of Phineas and Ferb: Star Wars today!
The following two tabs change content below.
Anne is a 30-something full-time SAHM mom of 5 ranging from 3 to 17 and grandma of 1 who resides in Ashwaubenon (Green Bay) Wisconsin. She started blogging in 2008 as a way to regain her sanity. She enjoys coffee, chocolate, cheeseburgers and vodka along with spending time with her husband and kids.