*This post is made possible by Lollacup. I received a promotional item in order to facilitate this review. All thoughts and opinions are my own. This post may contain affiliate links.*
Having little kids in the house means that we have an endless supply of sippy cups, juicebox holders and other various drinking containers. As our little Ellie continues to grow and waits for the arrival or her baby brother, we were looking to upgrade her to a cup with a straw.
Let me start by saying that I have NEVER been a fan of cups with straws because in all of my experiences, they lead to a mess, are a pain to clean and when it came down to it, they were all a pain in the tush.
Then one night, I was watching TV and I flipped on ABC's Shark Tank. None of the items people were trying to sell to the investors interested me until they showed an update on a product that did get the investors attention and that was the Lollacup.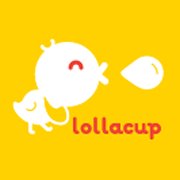 Here was a crazy cute and innovative infant/toddler sippy cup with a straw that was flexible and had a weighted end making it possible to drink even when the cup is tilted. Seeing this cup, we just had to have them and give them a try.
Now here we are, thanks to our friends at Lollacup!
I believe I have finally found a cup with a straw that doesn't drive me bonkers, is easy to clean (thanks to the super handy straw cleaning brush included with the cup) and we don't have something leaking all over the place!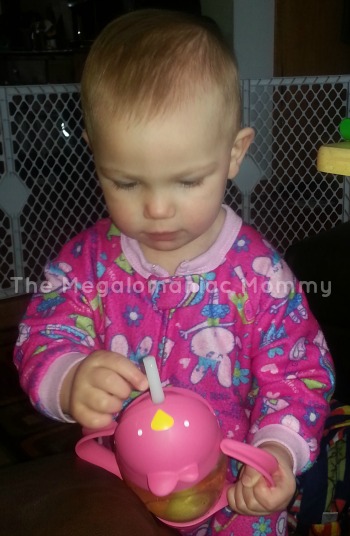 At first, Ellie was confused and couldn't figure out why on Earth we were giving her a cup with a straw as this was all very new to her. After over a week of use, she is now a pro with her Lollacup and can't get enough of it!
Connect:
You can connect with Lollacup on Facebook and Twitter.
Buy It:
You can buy your own Lollacup for $15.95 from the selection below.
The following two tabs change content below.
Anne is a 30-something full-time SAHM mom of 5 ranging from 3 to 17 and grandma of 1 who resides in Ashwaubenon (Green Bay) Wisconsin. She started blogging in 2008 as a way to regain her sanity. She enjoys coffee, chocolate, cheeseburgers and vodka along with spending time with her husband and kids.