As you can imagine, living in Wisconsin means that it is starting to get chilly out now that winter is approaching. Since Wisconsin winters can be brutal, we like to find all kinds of things to keep the kids busy indoors. This winter, thanks to our good friends at Little Tikes, the kids will be busy enjoying their new Cape Cottage.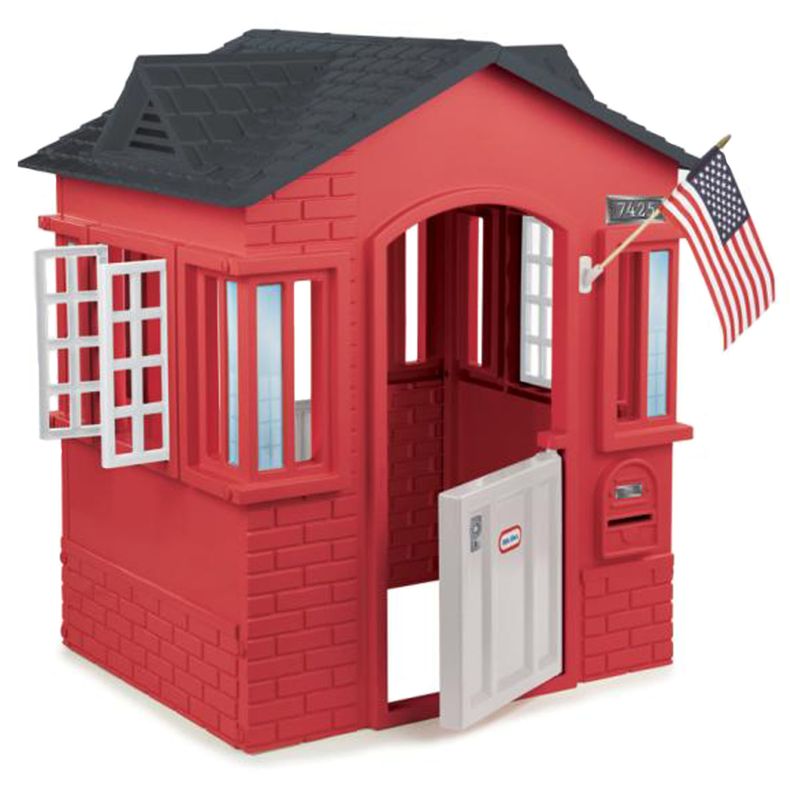 The Cape Cottage is the perfect place for the kids to escape indoors and enjoy some time alone or together. Ellie and Joey love to play house and this just really blew their minds and they have been loving it.
The Little Tikes Cape Cottage is a contemporary looking play house that offers two working doors, two windows with working shutters, two mail slots, and a flag holder.
Christmas Cottage
With Christmas right around the corner and all of the decorating we have been doing inside and out of our house, the kids thought it would be great to turn their cottage into an awesome Christmas Cottage. Of course, I thought this was a fabulous idea since the cottage is located in our living room. After a quick trip to the dollar store for some Christmas decor and a little tape, the kids have a pretty awesome Christmas Cottage!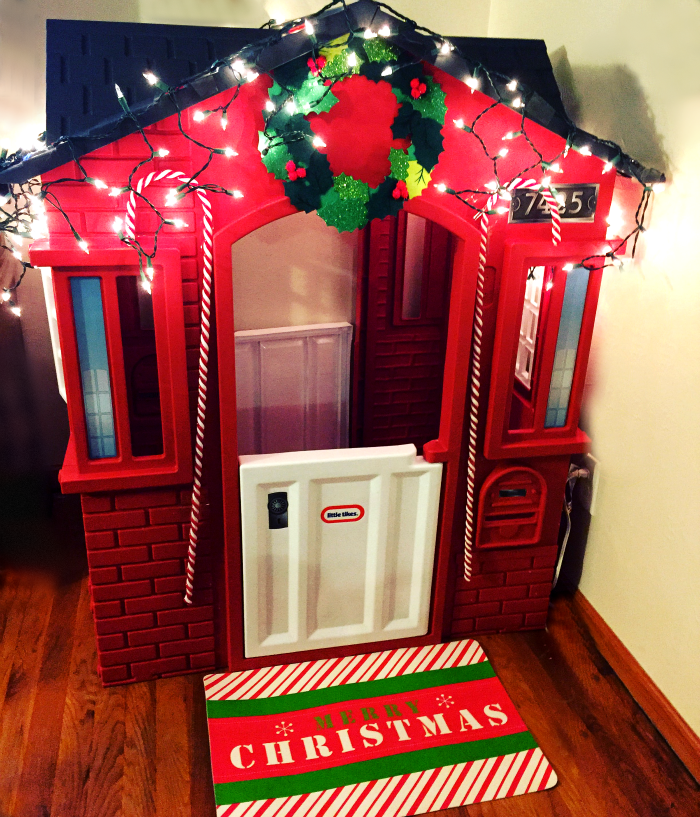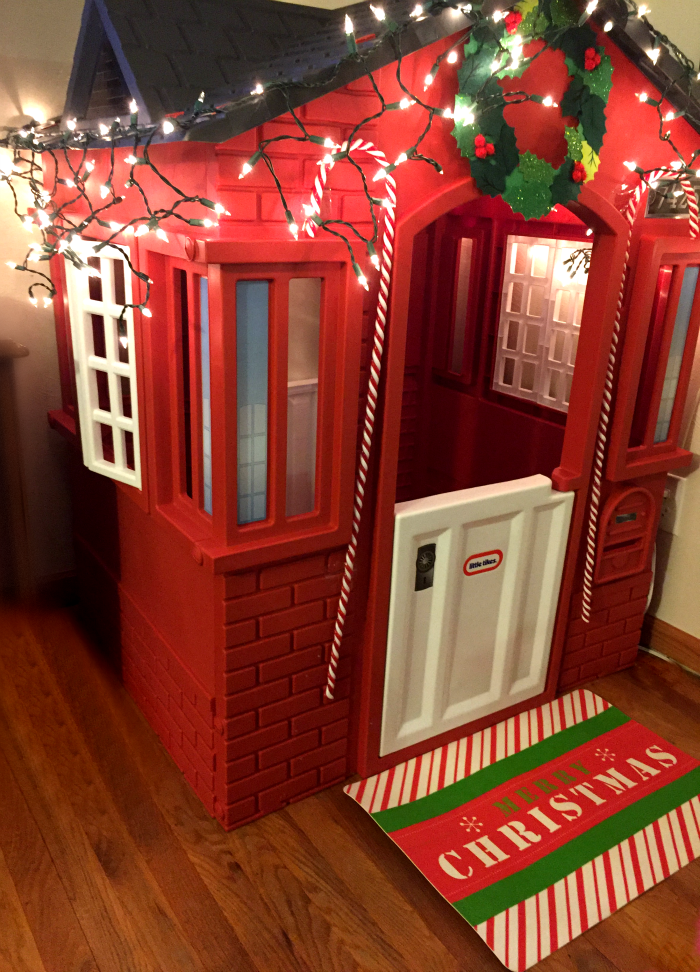 Of course, the kids really enjoyed helping to decorate it too. After the lights were hung and the candy canes in place, it was Joey's job to hang the wreath above the door.
So far the 'Christmas' Cape Cottage has been used for pretend play, somewhere to hide when you need your diaper changed, a great place to watch a movie on your iPad, a place to snuggle and read books, and a place to fill with everything you need to take a nap!
We love Little Tikes products (in case you have noticed) because they inspire our kids to be creative while keeping them active and that is something that is very important to us.
Thanks to Little Tikes, once again, for another great product for our kids to enjoy for a very long time!
Get Your Own
You can get your own Little Tikes Treasure Cape Cottage for just $129.99 and is for children ages 2+.
Connect
You can connect with Little Tikes
on Facebook, Twitter and Instagram.
The following two tabs change content below.
Anne is a 30-something full-time SAHM mom of 5 ranging from 3 to 17 and grandma of 1 who resides in Ashwaubenon (Green Bay) Wisconsin. She started blogging in 2008 as a way to regain her sanity. She enjoys coffee, chocolate, cheeseburgers and vodka along with spending time with her husband and kids.