The last few days here in Green Bay have either been sweltering hot or pouring rain which means my kids have been trapped indoors for days. For my kids, who love being outside every chance they get, this kind of weather doesn't make them happy. It is on days like these when we find fun things to do inside and this week, they have been having fun building Malia's Beach House from Build & Imagine.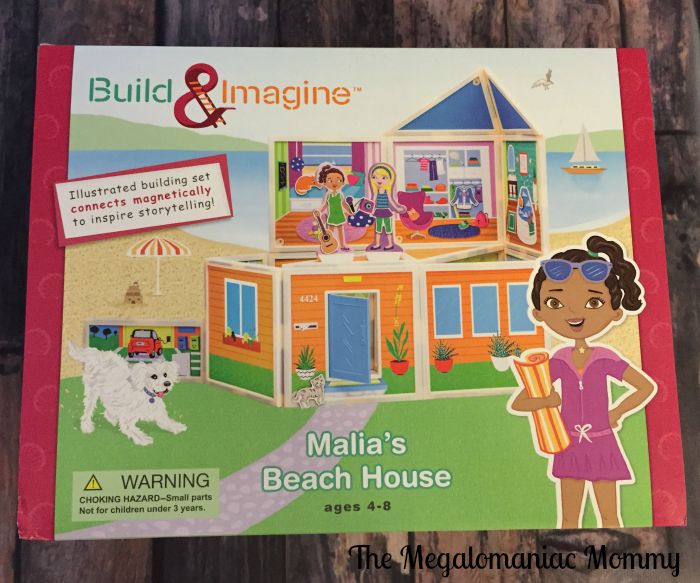 Build & Imagine toys aim to expand a child's possibilities by developing foundational skills for the fields of science, technology, engineering and math (STEM). These are fields in which women represent only 24% of the workforce, leading to what the President has termed a "gender gap in innovation".
Toys can make a difference.
Historically, building toys have catered to boys. Girls have been missing out because these toys develop important spatial and design skills that are prerequisites to succeed in STEM.
Build & Imagine has a new line of magnetic construction sets featuring adventurous leading female characters and rich illustrated details that inspire both girls and boys to build and imagine. We're putting the child in the role of designer and architect and providing a launching pad for imaginative play.
Let the Building Begin
Of course, in our house, we encourage everybody to play with whatever toys make them happy so it's no surprise that Alexander wanted to help build Malia's Beach House.

Both Alexander and Ellie have been having fun with this playset and it has been something they have enjoyed doing together.
The kids love this playset and have already asked me for the others in the line (see below). I think I know of a few items that Santa will be putting under the tree this year!
Bright, Colorful and Full of Fun
The Build & Imagine playsets are filled with bright, beautifully colored magnetic panels as well as dress-up dolls and all kinds of magnetic costumes and props.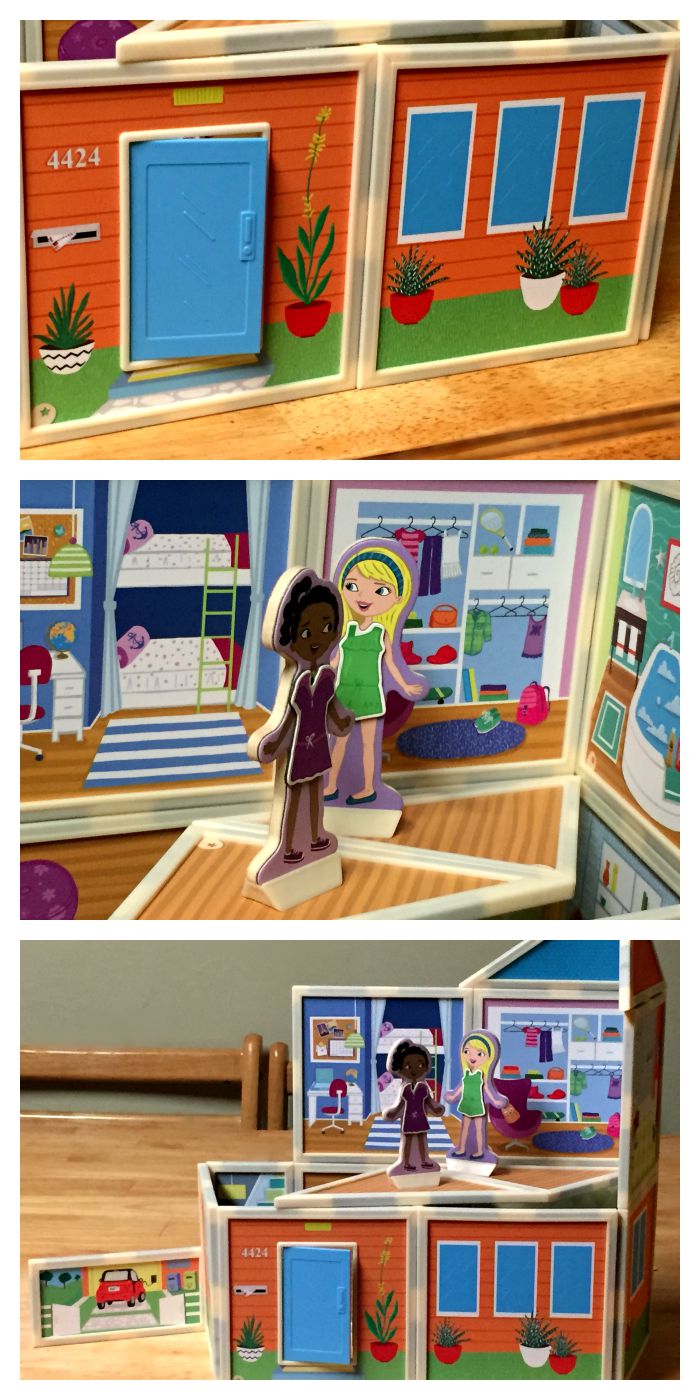 Build & Imagine Playsets
In addition to Malia's Beach House ($59.99 / Ages 4+), Build & Imagine also has the Marine Rescue Center ($49.99 / Ages 4+) and the Day at the Beach ($49.99 / Ages 4+) playsets.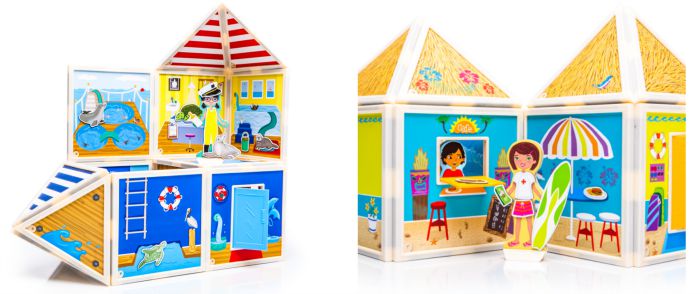 *Be sure to watch for the Fairytale Theatre and Pet Portrait Studio playsets coming in October.
Look for Build & Imagine StoryWalls play sets online and in stores. Find Build & Imagine at e-tailers such as amazon, The Grommet (watch its awesome 2-minute video), Kohl's, Fat Brain Toys and Zulily. Build & Imagine will be featured in upcoming catalogs such as Hammacher Schlemmer, Mindware and Museum Tour Toys. You might even tune into QVC and catch their products in play. Browse inside Pottery Barn Kids or over 150 neighborhood toy shops. The magnetic building sets can also be conveniently purchased at Build & Imagine's website: www.buildandimagine.com.
Connect
Be sure to connect with Build & Imagine on Facebook and Twitter so you don't miss any new updates on these great toys!
The following two tabs change content below.
Anne is a 30-something full-time SAHM mom of 5 ranging from 3 to 17 and grandma of 1 who resides in Ashwaubenon (Green Bay) Wisconsin. She started blogging in 2008 as a way to regain her sanity. She enjoys coffee, chocolate, cheeseburgers and vodka along with spending time with her husband and kids.