*This post is brought to you by Sanus. I received a promotional item in order to facilitate this review. All thoughts and opinions are my own. This post may contain affiliate links.*
Having a house comprised of adults, teenagers and 3 little kids, you can bet I do whatever I can to keep my little ones out of harms way.
Let's face it, teenagers….they are notorious for being a little messy and mine, they are no exception. If one of my teens leaves one room, there is most likely a trail of little chokeable hazards to help you find them or for one of my little people to pick up, step on, swallow….you know.
Over the years, I have learned that there are even more dangerous things in our home, ezpecially as technology advances. Dressers, bookcases and TV's are all capable of falling over and killing our kids.
I don't know about you, but I am a huge fan of my kids and the last thing I want to do is lose one of them.
To help ensure their safety, we have secured furniture and even mounted TV's to the walls with Sanus TV mounts.
We recently mounted Zack's TV using the VSF415 Full Motion Mount from Sanus' Premium Series. When we are looking for mounts for his room, we wanted something that was easy to install and would allow him full control to tilt, swivel, and extend the level of his TV without the need for tools.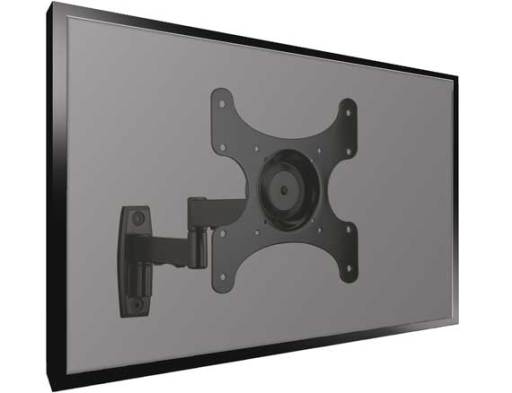 Zack uses his TV for watching movies while relaxing on his futon at night and at other times as a gaming center for him and his buddies when they are over. Having the ability to move the TV around was a must have for him and makes it possible for him to watch the TV from every part of his room.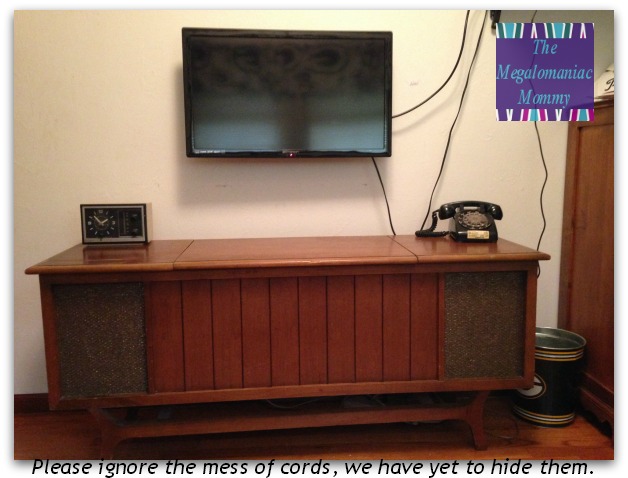 This mount was super easy to install thanks to the included stud finder and template for drilling. Securing the TV to the actual mount was also a flawless process. It is easier to install using two people but the job can definitely be done with only one.
The Sanus VSF415 Permium Series Full-Motion Mount is for flat-panel TVs (13″ – 39″) up to 50 pounds. You can get your mount today for $129.99
Connect
You can connect with Sanus on Facebook and Twitter.
The following two tabs change content below.
Anne is a 30-something full-time SAHM mom of 5 ranging from 3 to 17 and grandma of 1 who resides in Ashwaubenon (Green Bay) Wisconsin. She started blogging in 2008 as a way to regain her sanity. She enjoys coffee, chocolate, cheeseburgers and vodka along with spending time with her husband and kids.
Latest posts by Anne Younger (see all)