Now that we have a child who drives and another who will be behind-the-wheel in the next few months, in addition to a few new vehicles, we want to do what we can to ensure our cars last.
With busy schedules and time constantly getting away from us, I have found it to be helpful to create checklists for certain 'chores' around the house, including car maintenance, to ensure that everything gets done and taken care of on a regular basis.
Many car dealerships, like Kim's No Bull, suggest you bring your vehicle into the dealer for routine maintenance however, there are other things that should be taken care of at home on a regular basis too.
Be sure to download and print of this great checklist to keep in your vehicle or home management area. I like to keep a laminated copy in my planner to check off and make notes on with a wet erase marker.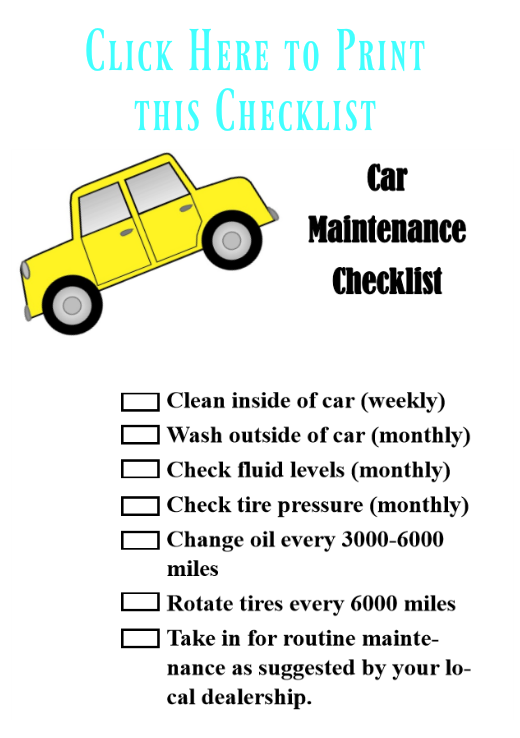 With this checklist on-hand I am able to stay on top of things and make sure our cars are in tip top condition, especially now that we are adding another teenager driver to our family!
The following two tabs change content below.
Anne is a 30-something full-time SAHM mom of 5 ranging from 3 to 17 and grandma of 1 who resides in Ashwaubenon (Green Bay) Wisconsin. She started blogging in 2008 as a way to regain her sanity. She enjoys coffee, chocolate, cheeseburgers and vodka along with spending time with her husband and kids.