Earlier this year I set off with a goal to lost weight and I'm not going to lie, it's been a hell of a struggle. I hurt my knee a month and a half in and have been taking the time to let it heal properly but still making sure I am mobile more.
One thing I have been doing to get some exercise in, is walk. The neighborhood we live in has a large triangle-shaped park in the center that we can walk around so I've been using that to my advantage, that is when I'm not at Lambeau Field climbing up and down the stairs until there is just too much pain.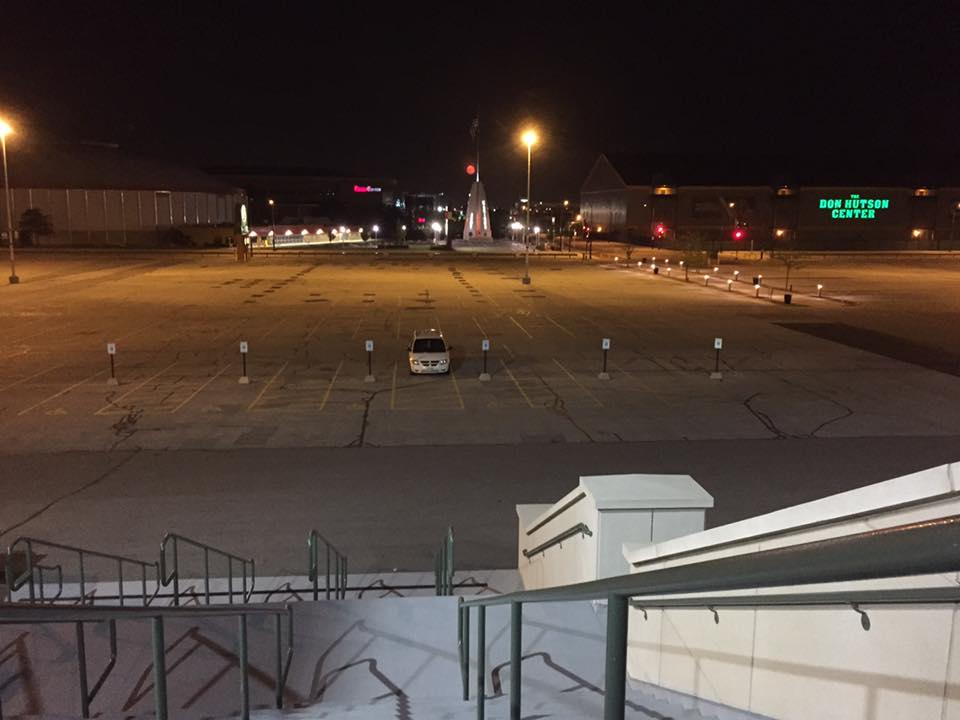 The view from the top of the stairs at the Oneida Nation gate at Lambeau Field
Now, since I'm a big girl, I get a lot of looks when I'm out working out or even in everyday life. Seriously, there are some cruel people in this world but I don't let what they say get to me. Most of the times I choose to ignore them. Obviously I'm trying to make changes to my life and I wish others would just accept that fact and see past my outward appearance.
Thanks to Inspyr Socks, I not only motivating myself but I feel that I am spreading inspiration to others like me to let them know there is no reason to be afraid of what size you are, ever.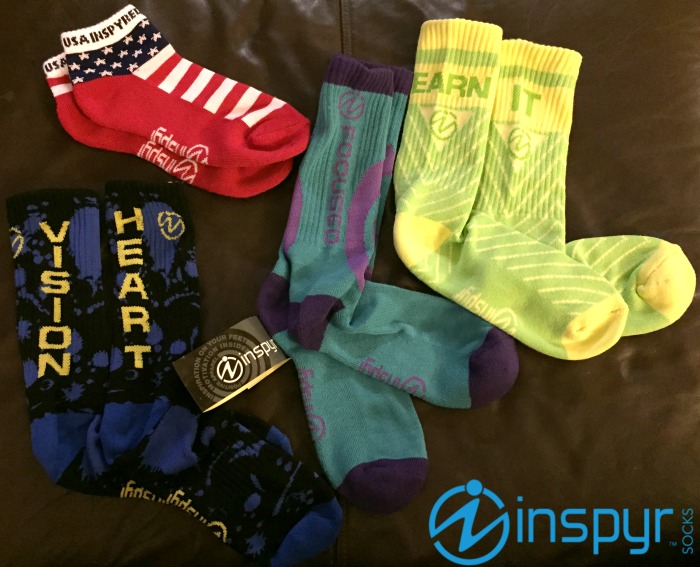 Pictured above: USA Inspyred Ankle Sock (Red & White), Focused Crew Sock (Light Blue & Purple), Earn It Crew Sock (Green & Yellow) and Vision Heart Crew Socks (Blue & Black)
About Inspyr
Inspyr Socks was started to spread an inspirational and self-motivating message to
everyone that wants one. You see there are people that want to be inspired and
succeed and others that can't seem to find what they want in life. We felt that by spreading our motivational and empowering messages we could make the most influential changes in both groups of people. Simply put, Inspyr Socks wants to INSPYR OTHERS.
When we help one another succeed, the success comes back ten fold to the person who did the inspiring. Using the coolest, trending, colorful product, we decided that socks would lead the way in our THINK IT. BE IT! message. Think about success all the time and there is a great chance you'll BE IT.
Why I Like Inspyr Socks
I love the idea behind Inspyr socks, I love the way they feel on my feet (they are SUPER comfy) and I love knowing that when someone sees me that I may be inspiring them!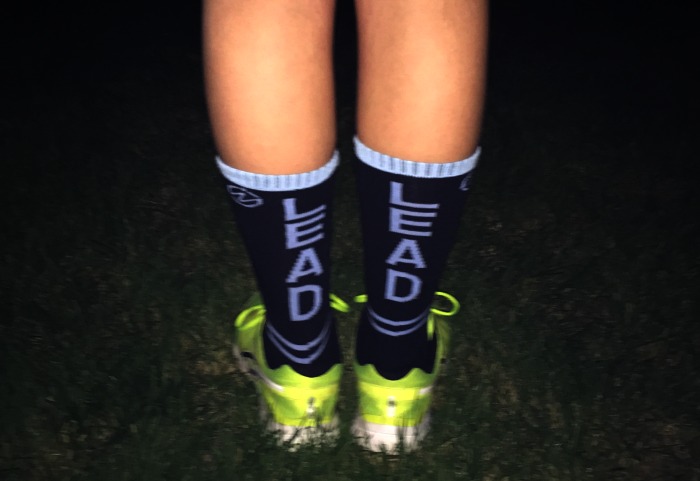 Where you lead, I will follow. – Lead Tall Sock (Black & Blue)
I also love that these socks are bright, vibrant colors making them easy to see and they are moisture wicking so my feet don't feel all hot and sweaty when I'm wearing them.
Wide Selection of Socks
Inspyr Socks has something for everyone, even the kids. If you want ankle, crew or tall, they've got them all including custom socks for team sports, special events, fundraisers, charities and more!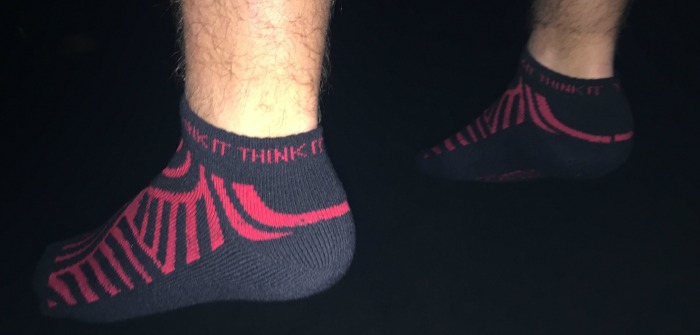 Think It Ankle Sock (Black & Red)
So, if you see me out and about walking or climbing stairs, be sure to check out my sweet socks!
Connect
You can find out more about Inspyr Socks by visiting their website. Also, be sure to connect with them on Facebook, Twitter and Instagram.
The following two tabs change content below.
Anne is a 30-something full-time SAHM mom of 5 ranging from 3 to 17 and grandma of 1 who resides in Ashwaubenon (Green Bay) Wisconsin. She started blogging in 2008 as a way to regain her sanity. She enjoys coffee, chocolate, cheeseburgers and vodka along with spending time with her husband and kids.