*This post was created in cooperation with MediaBoat.*
We have officially been in our forever home for two years now and in that two years, we've made some big changes. Our first year here we demoed and remodeled our kitchen, painted rooms, decorated and more. But that was all on the inside of the house.
Our first fall here, we didn't focus a lot on the outdoors other than to make sure the grass was cut and there wasn't garbage everywhere. Our plan was to put it off until the following summer. We did a few things the follwoing summer but since I was giant, pregnant and ready to pop, it wasn't a priority, so we just trimmed everything down and kept up on the grass. I did manage to motivate the kids to help get the backyard in order so the little ones could play outside.
This summer, is finally the time to get stuff done and we actually have accomplished a few things.
Our first project was to install the new-to-us screen door that I purchased on a local rummage sale page for $20.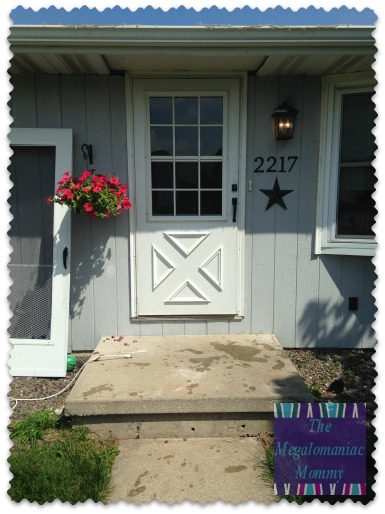 After the new front door was in, I got the men of the house to do some yard work.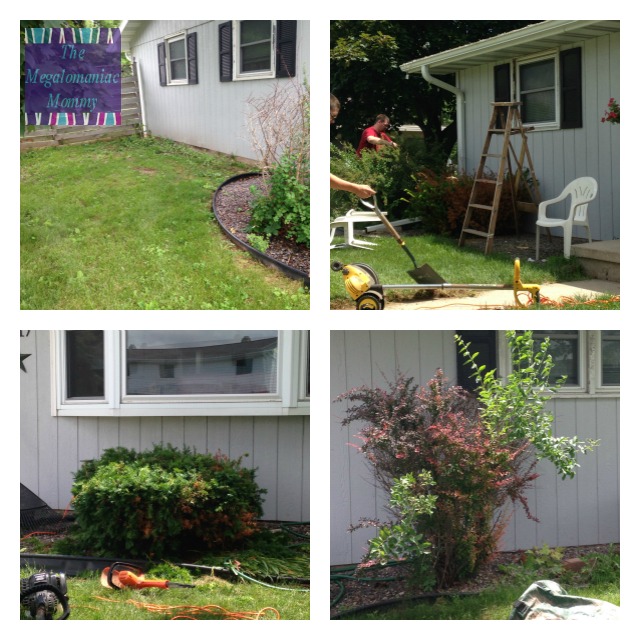 All though it is still a work in progress, it hasn't stopped me from shopping around for decorative items from YardEnvy.com while I also make plans on what to do with the awful landscaping that was already here when we moved in. There are so many bushes that are overgrown and planted on top of each other, rock everywhere and edging that is pulled out and won't go back into the ground.
As of right now, I'm hoping to make more progress this weekend by getting the weeds all pulled and trimming everything down once again. My fingers are crossed that next spring and summer we can get rid of the rock, at least 50% of the shrubbery and really clean the yard up and *hopefully* put up a new fence!
Be sure to check in for more updates!
The following two tabs change content below.
Anne is a 30-something full-time SAHM mom of 5 ranging from 3 to 17 and grandma of 1 who resides in Ashwaubenon (Green Bay) Wisconsin. She started blogging in 2008 as a way to regain her sanity. She enjoys coffee, chocolate, cheeseburgers and vodka along with spending time with her husband and kids.