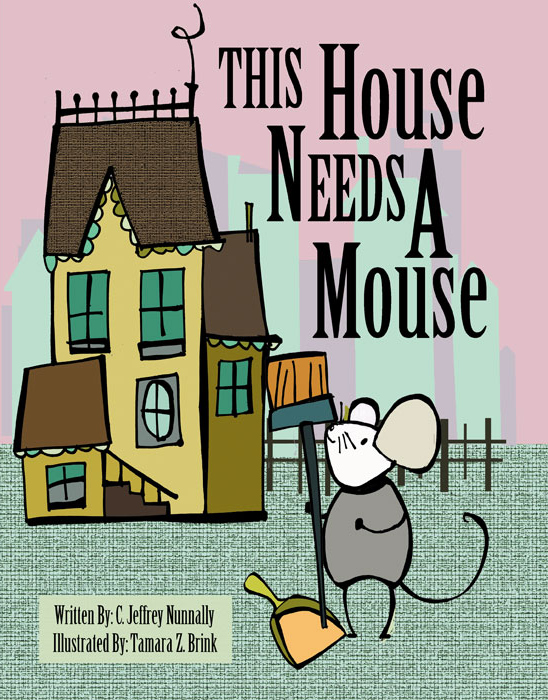 This House Needs A Mouse by Clinton Nunnally is a lovely children's book with a twist. Sharing the story of a mouse who is looking to discover what life is like outside of his case. It is through a series of events that this little mouse finds himself free and and experience life in the real world.
A great story for all ages, but aimed at 3 to 8 year olds, This House Needs A Mouse is a teaching tool filled with alliteration, vivid verbs and purposeful repetition along with playful illustrations by Tamara Brink.
Reading this book to Alexander, who has been struggling with a few areas of speech, is a great tool in helping him to not only sharpen his reading skills but also introduced him to new sounds and has helped him learn more sounds and is helping him work on his speech, outside of school, as well.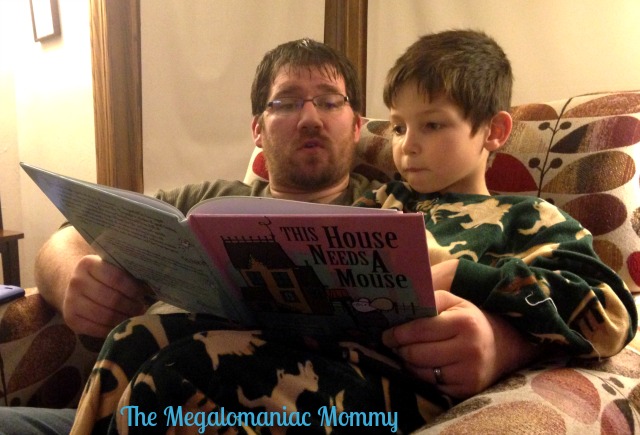 My boys, snuggled up and reading before bed.
Another great thing about this book is that it contains a lot of the sight words that Alexander is working on in school so he was able to recognized words and help daddy read.
The kids, not just Alexander, have all really enjoyed this book and it's become a regular in their bedtime reading rotation.
This House Needs A Mouse is available now on the book's website, Amazon, Barnes and Noble, and Big Tent Books.
You can also connect with the author, Clinton J. Nunnaly on Twitter.
The following two tabs change content below.
Anne is a 30-something full-time SAHM mom of 5 ranging from 3 to 17 and grandma of 1 who resides in Ashwaubenon (Green Bay) Wisconsin. She started blogging in 2008 as a way to regain her sanity. She enjoys coffee, chocolate, cheeseburgers and vodka along with spending time with her husband and kids.