It only takes a few horrible minutes for your home to be infiltrated by an intruder and leave you feeling not just distraught by the event but probably feeling more vulnerable in your own home than before.
Annual burglary statistics don't make pleasant reading and it is often a concern that occupies the minds of homeowners whenever they are planning to leave their property unoccupied for more than just a day.
Here are some tips and strategies to consider that are designed to improve your home security measures and deliver greater peace of mind. Including a suggestion to avoid spreading the word about your travel plans, plus some proven methods for deterring burglars and forcing them to think twice.
Don't advertise your absence
You might be excited about the prospect of heading off to an exotic destination for a well-earned vacation but it would be wise to think carefully about who you tell about your plans.
There are thieves around who trawl through social media postings for updates that clearly show you are away from your home and won't be coming back for a few days at least. This gives a potential burglar the opportunity to try and find out more about you and target your home while you are away.
Be careful with your status update and protect your privacy online so that only people you know and trust are aware of your travel plans.
Someone watching over your home while you are away
If you get on well with your neighbors or have some family and friends who live close by you might decide to ask them if they will check on your property while you are away.
It is always a good idea to ask someone to check on your property every couple of days but that could still leave plenty of chances for a burglar to target your home without being too concerned about someone catching them in the act.
If you want 24-hour protection and someone watching over your home whenever you are out, home security systems are the answer to allay your fears and deter burglars.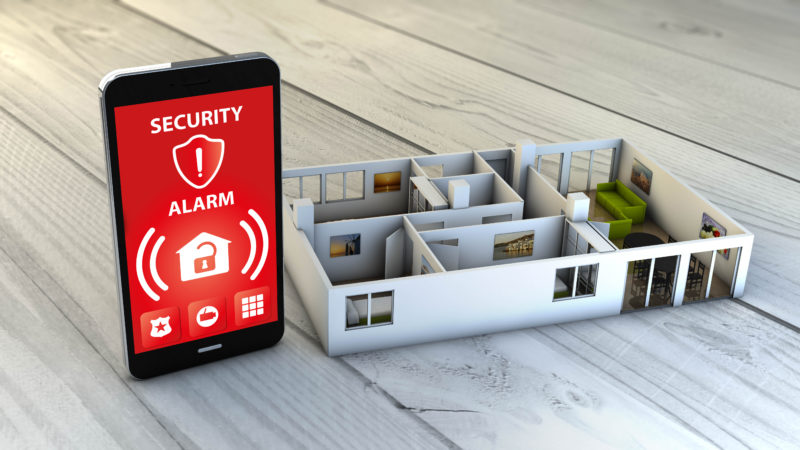 There are many different types of security systems available and you can get a system that activates an alarm when someone breaks in or go for a more advanced and sophisticated option that includes a monitoring service so that the emergency services are immediately alerted when there is a problem.
Hold the orders
A classic mistake made by homeowners when they go away is to forget to cancel any regular deliveries or subscriptions that will arrive while you are on vacation.
The problem with this is that the mail and parcels could stack up on your porch, making it immediately obvious to an opportunistic burglar that no one is at home at the moment.
If you don't want to cancel anything ask a neighbor or friend to collect them from your property and hold them until you get back. That way there are no instant clues to your absence.
Don't make it easy
The vast majority of burglars don't want anything to take too long or cause them difficulties when gaining entry to a property, so one of your first lines of defense should be to make your home hard to penetrate.
Deadbolts are a good solution. It is a simple scenario to consider where a burglar will soon recognize that you have fitted good quality locks to your door entry points and quickly decide that they should target a more vulnerable property that is easier to break into.
It won't cost too much to fit good quality deadbolts and it will soon feel like a good investment if it manages to deter a burglar from targeting you home.
Let there be light
Another simple but effective solution is to fit some outside lighting so that a burglar doesn't get the opportunity to work unseen in the dark.
Investing in outside lighting is a no-brainer because you also get the convenience of enjoying more convenience and safety when you can see where you are going at night, plus you will make a burglar think twice when your home lights up as they approach.
Check around the exterior of your home and look for any potential blind spots where a burglar could break in without being seen, then arrange to fit lighting that covers that area.
You never want to contemplate the prospect of being burgled but it is always better to think how you can prevent it happening in the first place rather than dealing with the aftermath.
Demi Wilkinson has worked in the home security industry for years. With Summer upon us and more people going away on vacation, she shares some tips for protecting your home when you're away.
The following two tabs change content below.
Anne is a 30-something full-time SAHM mom of 5 ranging from 3 to 17 and grandma of 1 who resides in Ashwaubenon (Green Bay) Wisconsin. She started blogging in 2008 as a way to regain her sanity. She enjoys coffee, chocolate, cheeseburgers and vodka along with spending time with her husband and kids.