2 more days. Yes, in just 2 days, 3 of my 5 children will be returning to school. As much as I will miss them (and yes, I will), I am really looking forward to getting everything around the house taken care of and everyone back on a normal schedule.
As we prepare for the first day, we are now to the point as to where we are packing backpacks and making sure everyone has everything they need for the first day.
Thanks to our friends at High Sierra, the teenagers are heading back with some seriously strong and spacious backpacks.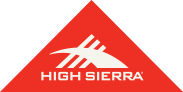 This year Zack will be sporting the High Sierra Emmett in moss with electric orange highlights. This backpack replaces the Hige Sierra bag he's been using for the last 3 years (and it's still like new).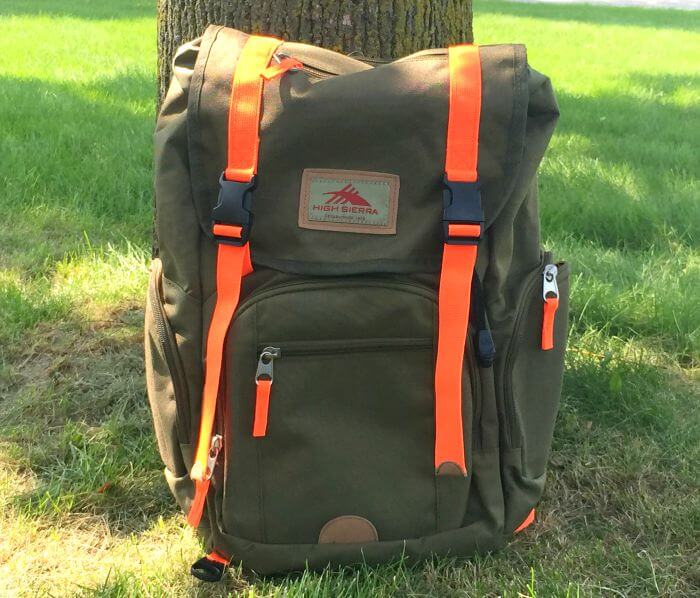 The Emmett
The Emmett has a large, multi-compartment design that is perfect to hold everything that Zack lugs around school and back-and-forth every day. What I really like is the integrated tech spot tablet sleeve that is perfect for his Chromebook.
I am also a big fan of the padded shoulder straps (which was the reason we started purchasing High Sierra bags) because I don't have to worry about all of the added weight hurting his shoulders or the straps breaking apart.
The large zippered pockets on the side are great for storage and just the right size for a water bottle, phone, and more!
Libby is replacing her beloved High Sierra Curve Backpack, that she has also been using for the last 3 years, with this crimson High Sierra Warren backpack.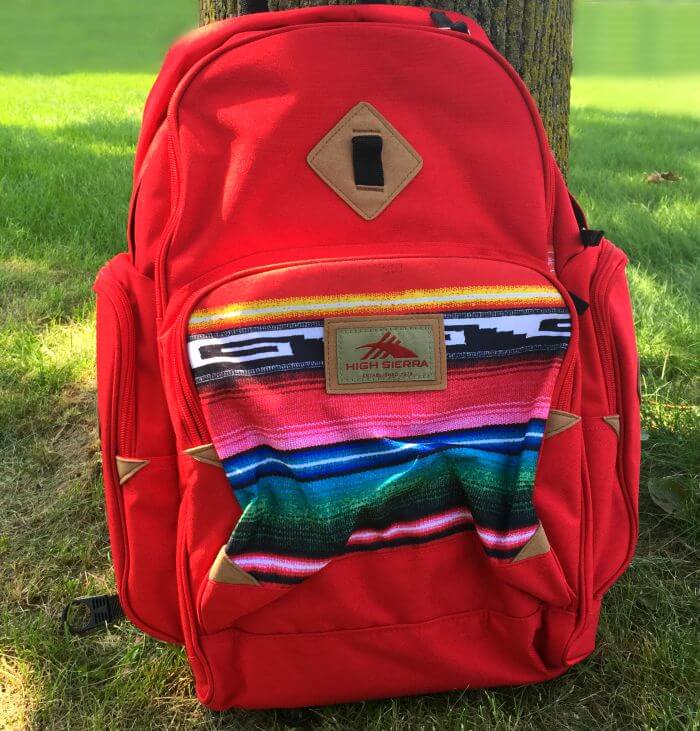 The Warren
The Warren backpack offers a large, multi-compartment design, a large gusseted front pocket, large zippered pockets, tablet sleeve and also has padded shoulder straps.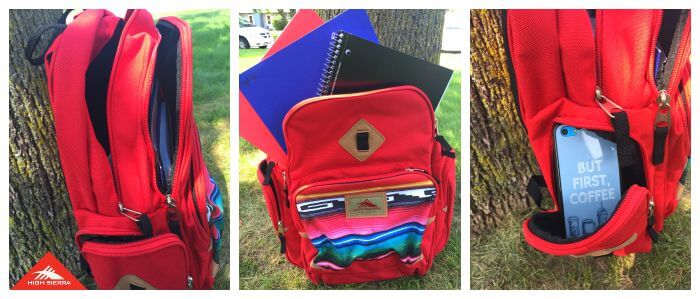 As you can see, there is more than enough room to hold everything Libby needs throughout the day.
Find the Perfect Pack
Regardless of your needs, be it hiking or heading to class, High Sierra offers the best in organization, functionality, style and comfort and is sure to have just what you need!
Connect
Be sure to connect with High Sierra on Facebook, Instagram and Twitter
The following two tabs change content below.
Anne is a 30-something full-time SAHM mom of 5 ranging from 3 to 17 and grandma of 1 who resides in Ashwaubenon (Green Bay) Wisconsin. She started blogging in 2008 as a way to regain her sanity. She enjoys coffee, chocolate, cheeseburgers and vodka along with spending time with her husband and kids.