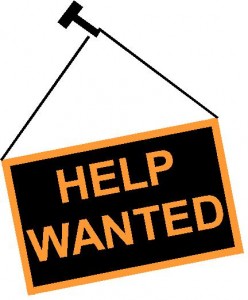 Now, I'm not new to this whole parenting thing but I am new to the issue of biting. Zack never bit when he was little (but was bit frequently while in day care) and the Libby did it once and never attempted to do it again.
This brings me to child number 3, the infamous Alexander who is 20 months old!
AKA—The Biter Extraordinaire.
Just when you think he is being the sweetest little thing ever and he's all nice and snuggly….
CHOMP!
And we aren't talking a little nibble here and there, we are talking a full on leave marks ohmygodthathurt kind of bite!
I swear, he can bite just as hard as I can.
He leaves marks.
He bites me, Alex, Zack and Libby and usually it's without any warning and for no reason whatsoever!
Now, we've tried redirecting him when he bites.
We've said No Biting! in that mean evil parent voice numerous times.
We've given him teething rings, teething toys and even suckers to give him something else to bite but nothing seems to work and I think we are close to holding him down and yanking all of his teeth out one at a time. ( Come on, you know this is something we would never do and is a total exaggeration!)
So my dear Mommy friends in the Blogosphere and Twitterverse, we need your help, advice and tips to get this kid to stop munching on us like we are his afternoon snack!
Please let us know how you've dealt with a biter and what worked for you.
The following two tabs change content below.
Anne is a 30-something full-time SAHM mom of 5 ranging from 3 to 17 and grandma of 1 who resides in Ashwaubenon (Green Bay) Wisconsin. She started blogging in 2008 as a way to regain her sanity. She enjoys coffee, chocolate, cheeseburgers and vodka along with spending time with her husband and kids.
Latest posts by Anne Younger (see all)