As you know, I've been checking out all of the different subscription boxes and whatnot, that are out there these days and it's time for another. Thanks to the generous folks at Hello Fresh, we recently had the chance to find out what their subscription boxes are all about.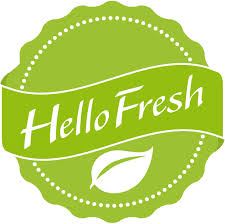 First off, if you haven't heard of Hello Fresh, let me fill you in. Hello Fresh is a weekly box (you can pick and choose when you want it) subscription that delivers delicious recipes and the exact ingredients you need to create them, to your door every week.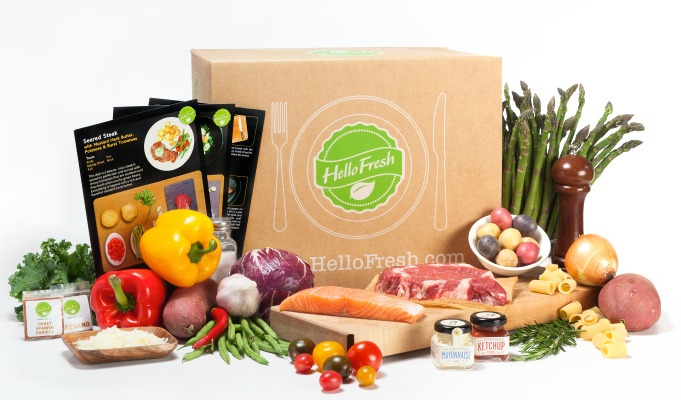 Now, our first Hello Fresh box was scheduled for delivery the Wednesday before Thanksgiving, however there was a snowstorm and with the holiday, we did not receive it until Friday evening. Given the fact that our box had fish and chicken in it and after reaching out to Hello Fresh, we opted to toss it and they kindly shipped us a new box.
When our new box arrived, we were very impressed with all of the ingredients and they way things were packaged and ready to cook.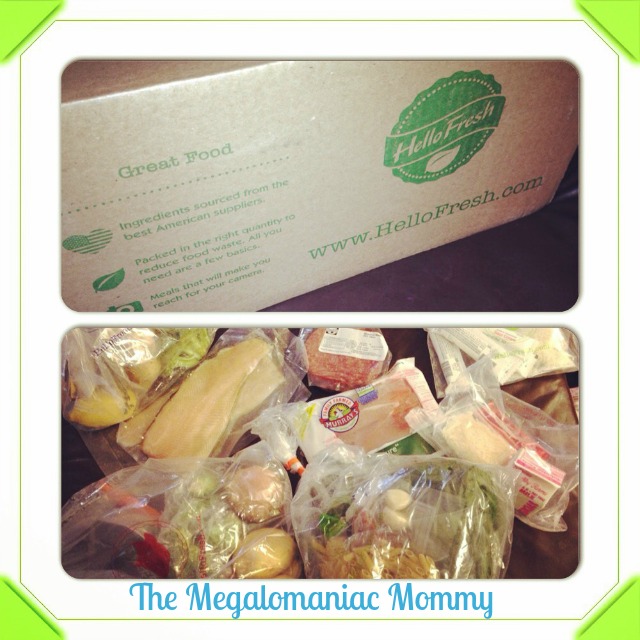 After seeing all of these goodies, we couldn't wait to start cooking!
Our first meal was Mustard Crusted Trout with Dill Potatoes and Roasted Broccoli. Since Alex does 98% of the cooking in our house (I'm the crock-pot queen), he got right to work.
Each box contains recipe cards with step-by-step instructions on how to make your meal and it is really simple to follow along. After slaving over a hot stove and oven, dinner was complete.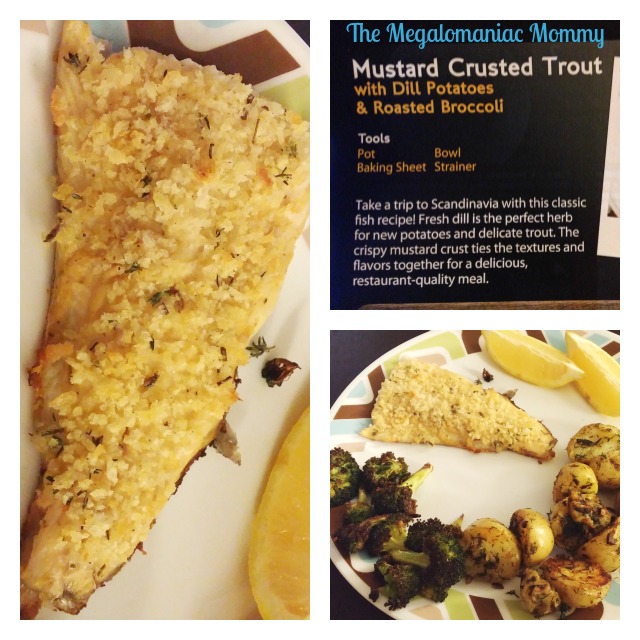 Now I have to tell you something….I hate fish. I am not a fish eater unless it is beer battered. fried and smothered with tarter sauce. I've just never liked it.
And then I had this….and I.ATE.IT.ALL.
I couldn't believe it. All these years I had myself convinced I could and would never eat fish and then this recipe changed my life. I've also never been a fan of brocolli and had never had it roasted before. I can tell you we will be roasting it all the time now because it is delicious!

Our second meal of the week was Creamy Penne with Chicken and Sun Dried Tomatoes. Now we have created a similar version of this before and I love pasta so I knew it would be a hit. What I really loved were the giant, sun dried tomatoes and the flavor they had.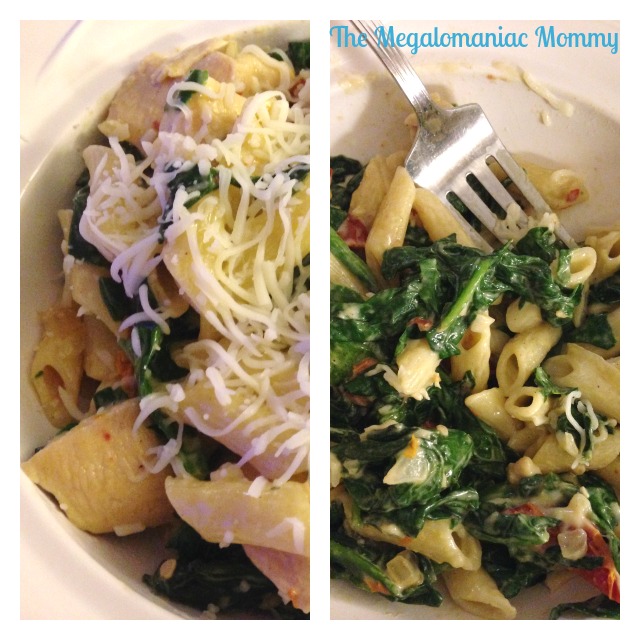 Of course, what we didn't eat, the kids chowed down on so there weren't any leftovers for me to enjoy.

The 3rd and final meal in our box was a Caramelized Onion Shepard's Pie served with Roasted Carrots and Brussel Sprouts and all I can say is O.M.G.
It was delicious! Again, I don't eat brussel sprouts. If you would have told me 30 years ago that roasting them with some olive oil, salt and pepper and a pinch of garlic would make them taste so darn good, I would have been eating them the entire time!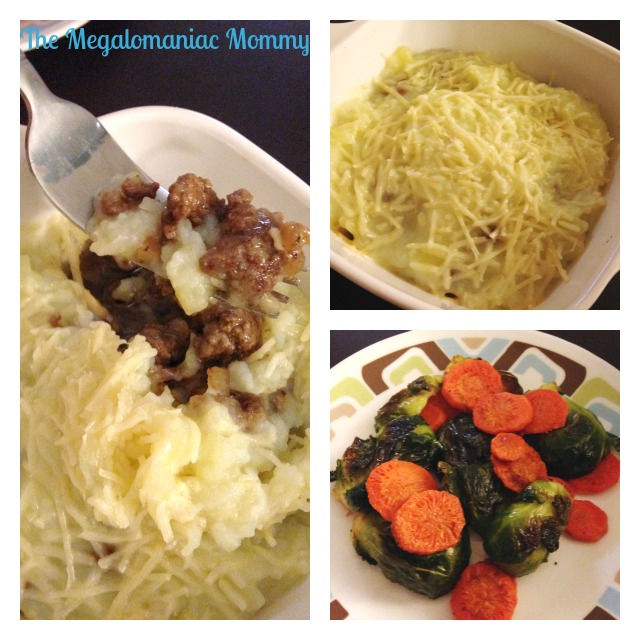 The great thing about Hello Fresh for us is that it is teaching us new recipes and cooking techniques and giving us the tools we need to remove all the processed foods we have been eating and replacing them with fresh foods that are good for us. It has definitely been a very positive experience.
Since we enjoyed our first Hello Fresh box so much, we jumped the gun and ordered our 2nd and it will be here this week!
Hello Fresh has two different boxes, The Classic Box which is for omnivores or The Veggie Box which is for herbivores. They both come with delicious recipes, farm-fresh ingredients and a flexible subscription and you can get them with enough product for meals for 2 people or meals for 4 people and you can even preview what the recipes will be before you place your order! Boxes start at $59.00 and go up to $129.00.
Be sure to check back for a full post on our 2nd box!
If you would like to try Hello Fresh, you can use my PROMO CODE: B7S8NA and you will receive $40 OFF your first Hello Fresh Box!
Also, check out Hello Fresh on Facebook, Twitter and Instagram for more great food pictures from different boxes.
The following two tabs change content below.
Anne is a 30-something full-time SAHM mom of 5 ranging from 3 to 17 and grandma of 1 who resides in Ashwaubenon (Green Bay) Wisconsin. She started blogging in 2008 as a way to regain her sanity. She enjoys coffee, chocolate, cheeseburgers and vodka along with spending time with her husband and kids.