Nothing is more relaxing on a nice summer day than curling up in a chair outside in the sun with a cold glass of water and a good book.
This summer, I have been trying to read whenver I have a free moment and I just finished my latest book, Behind Closed Doors, by B.A. Paris.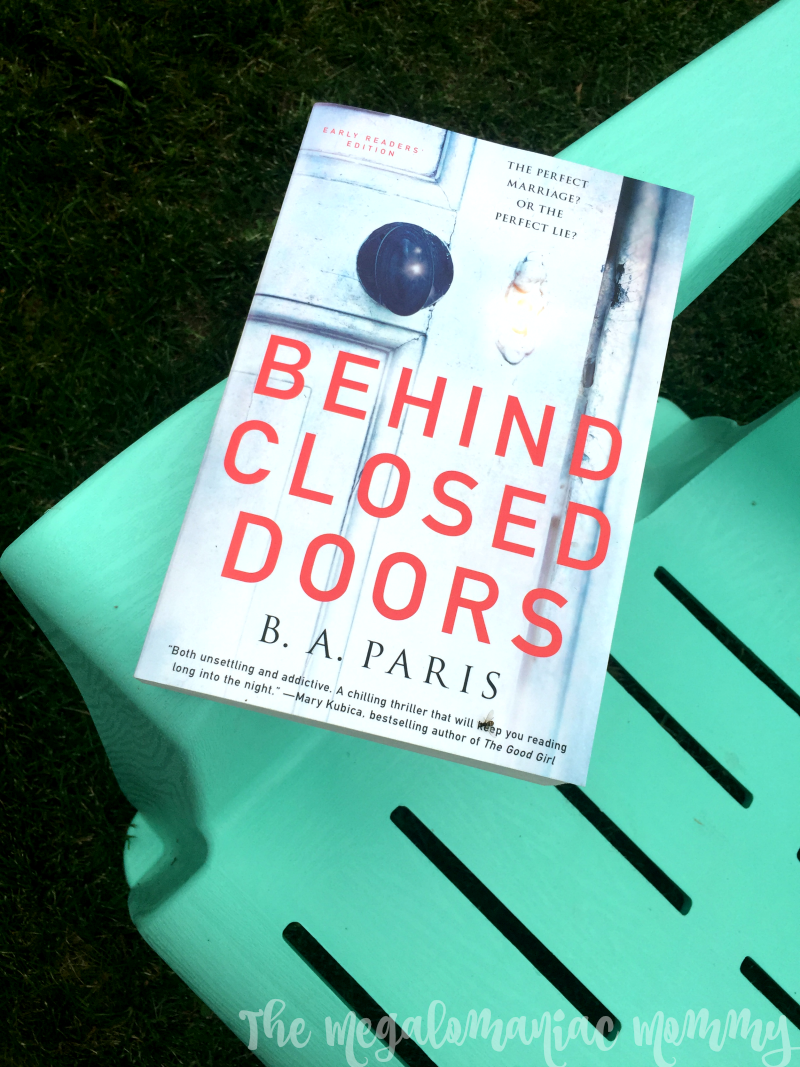 If you are looking for a great book to read this summer, one that you just can't put down and have read until the end right away because you have to know just how it ends before you walk away, then Behind Closed Doors is the book for you.
Is it the perfect marriage or the perfect lie? That's what you'll be flipping the pages to find out while reading the new gripping psychological thriller Behind Closed Doors by B. A. Paris. As the #1 book in the UK with movie rights sold, it's sure to be one of this summer's hottest reads and will have you glued to its pages to find out what's next.
I was sucked into this book by the time I got to the third page. No joke. The story flashes from the present to the past and back and fourth throughout which really helps you to get to know the characters and their history as well as what is happening currently. Normally a book that flashes between the past and present drives me nuts but with this story, it made me want to read more.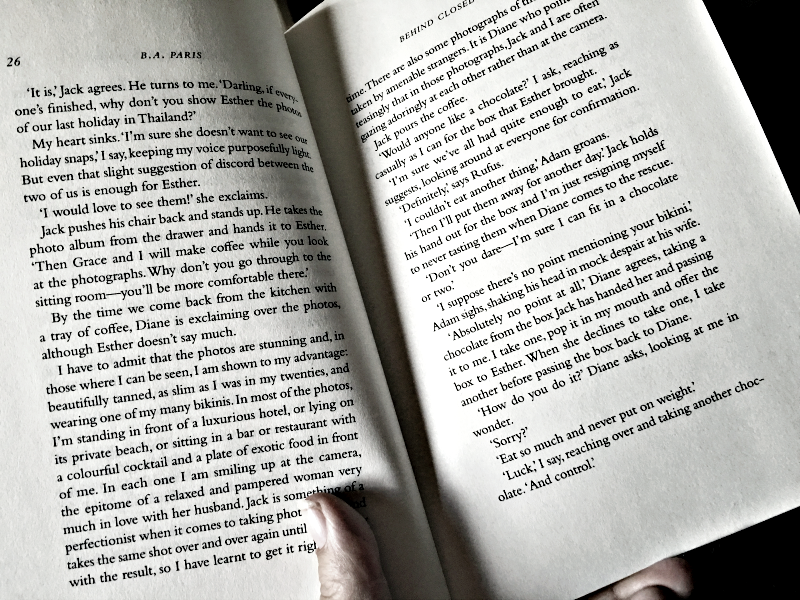 The book tells the story of Grace and Jack, and their whirlwind romance. You learn about Grace's sister Millie, their friends and their families and what happens behind closed doors.
As much as I would love to tell you more, I don't want to give any part of this book away. I can tell you that once you crack the cover, you will be sucked in. I made the mistake of starting it while the kids were having lunch and I was not happy that I had to put it down to assist them after.
If you are into psychological thrillers than this book is for you!
Buy It
You can snag your own copy of Behind Closed Doors on Amazon. It will be available starting tomorrow, August 9th.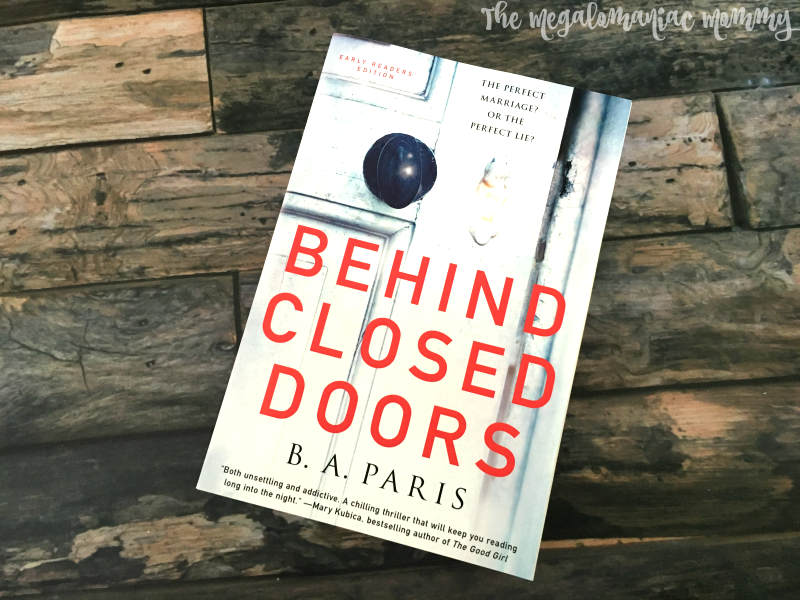 Join the Behind Closed Doors Twitter Party
Join SheSpeaks' for the #BehindClosedDoors Twitter Party on August 9 at 2pm ET.
Participants will have the chance to win Behind Closed Doors prize packs and chat with the author & other book lovers about summer reading and the book of course!
RSVP
Participants must RSVP to be eligible to win. RSVP here.
The following two tabs change content below.
Anne is a 30-something full-time SAHM mom of 5 ranging from 3 to 17 and grandma of 1 who resides in Ashwaubenon (Green Bay) Wisconsin. She started blogging in 2008 as a way to regain her sanity. She enjoys coffee, chocolate, cheeseburgers and vodka along with spending time with her husband and kids.