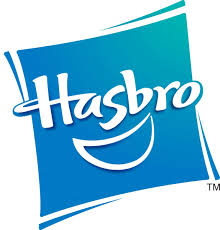 Hasbro is a name that has been around for over 90 years and in that time has become the world's largest toy company. Some of my favorite toys and games as a child and as an adult are made by Hasbro and I'm happy to see my kids still playing with their toys and games.
We are happy to include some great toys from Hasbro in our holiday gift guide and you can still get them in time for Christmas.
Elmo has been a hit in our home for as long as I can remember and we've had him in a variety of forms. This year, Elmo is out and ready to help your child use their imagination with Let's Imagine Elmo.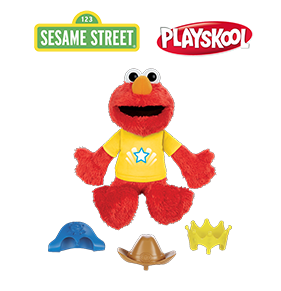 As you know, I love toys that encourage kids to learn and with Let's Imagine Elmo, your child will enjoy dressing Elmo in a variety of hats, singing, counting and playing along with him.
Let's Imagine Elmo has 4 Fun Interactive Play Modes: Let's Imagine Elmo comes with 3 different hats, and each one unlocks a different way to play and interact with him. When your child puts the crown on Elmo, he pretends to be Prince Elmo and plays a game of "Prince Elmo Says." Put on the cowboy hat, and Cowboy Elmo counts up to 20 with your child and then sings a reward song when they reach 20. The sea captain's hat lets Elmo imagine he's an ocean-going captain, and he'll start up a sounds-of-the-sea identification game. When Elmo isn't wearing a hat, he still loves to interact with your child by getting bounced, tickled, and having his nose squeezed!

If you have a Frozen fan, which most of us do, be sure to pick up the Olaf's In TROUBLE Game.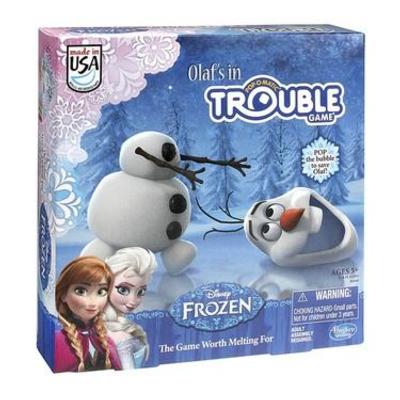 Your little Frozen fan can pop the bubble and save Olaf in this Disney version of the classic Trouble game. Take on the roll of your favorite Frozen character and head out on a journey around Arendelle to save Olaf but be sure to watch out for the avalanche.
This game is sure to inspire so Frozen family fun on game night for everyone ages 5 and up!

If you have a My Little Pony fan on your list then the My Little Pony Friendship Rainbow Kingdom Playset will be an absolute hit.
Your My Little Pony fan will have fun going on a magical journey with Princess Twilight Sparkle and spread the magic of friendshop. Grab some extra pony friends and watch them soar down the twisty pony slide or soar through the air in the royal swing.
This kingdom is sure to inspire creative play for hours and the recipient with love the special edition pony, neon-rainbow Princesee Twighlight Sparkle and her bright rainbow highlighted hair.
Playset includes the (unassembled) castle, Princess Twilight Sparkle Pony figure, slide car, skirt, 4 shoes, tiara, bracelet, closet, vanity, book, key, hanger and instructions and is geared for kids ages 3 and up.

Now if you have a huge Star Wars fan on your shopping list, the be sure to pick up the Star Wars Command Star Destroyer Set.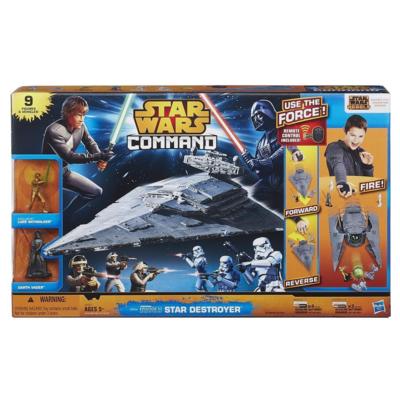 The galaxy is in turmoil. Rebel spaceships are striking out against the evil Galactic Empire and the forces of the dark side. The Empire's sinister agents are intent on flushing out Rebel spies and crushing the Rebellion forever! Will you lead the Rebellion and take on the powerful Imperial armies? Or will you give in to the power of the dark side and impose order on the galaxy by tyranny and force?
I don't know who is more excited about the Star Wars Command Star Destroyer Set in our house because both my husband and Alexander want it, they are both Star Wars fanatics.
Gifting this playset for the holidays will allow your Star Wars fan to re-create epic battles or create their own, new battles.
*Additional figures sold separately. Recommended for ages 5+.

Shopping for a Transformers fan? Alexander loves his Transformers and has been crazy about Rescue Bots as well the last few years. This year, he is goinging to be wowed with this awesome Playskool Heroes Transformers Rescue Bots Optimus Primal Figure.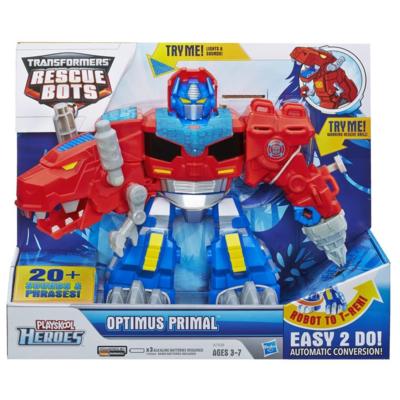 With easy push-buttons, you can convert Optimus Primal from Robot ro R-Rex and back. Not only does he convert but he also chops, lights up, talka and makes dino sounds.
This 2-in-1 figure is geared for kids ages 3 to 7 years old and is sure to entertain kids. There's no limit to the electronic Transformers action with this robot-dino hero!

Be sure to visit Hasbro online and connect with them on Facebook, and Twitter.
The following two tabs change content below.
Anne is a 30-something full-time SAHM mom of 5 ranging from 3 to 17 and grandma of 1 who resides in Ashwaubenon (Green Bay) Wisconsin. She started blogging in 2008 as a way to regain her sanity. She enjoys coffee, chocolate, cheeseburgers and vodka along with spending time with her husband and kids.
Latest posts by Anne Younger (see all)