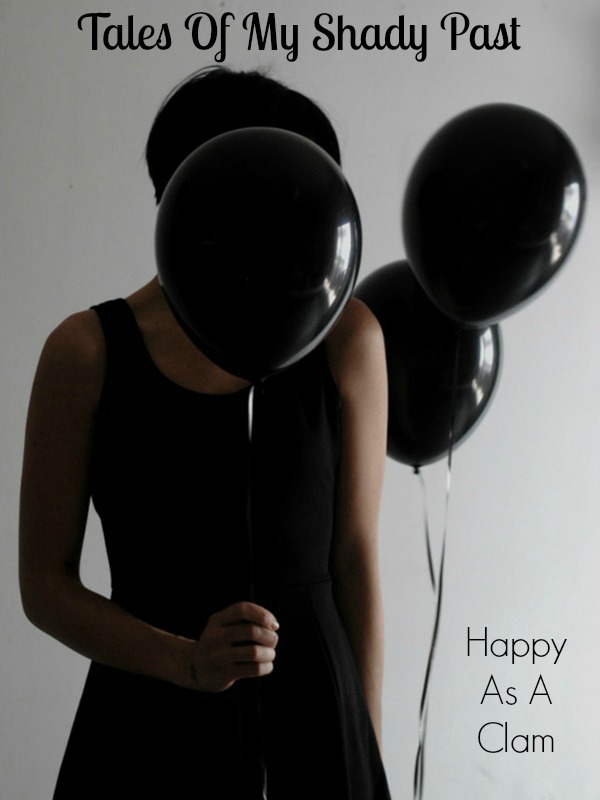 Happy as a Clam:
The following is an excerpt from a post originally published on July 10th 2006 on my LiveJournal blog.
So, lately I'm as happy as a clam!
My last blog revealed that I have recently got myself into a relationship. A relationship that I never saw coming. Here is how this story goes…………….
Back in February, (2006) I started my job as a CSR for a large insurance company. My first day on the floor, I met this guy…..significantly younger than me (I know mom, Oprah would be proud!) This guy and I started talking and by weeks end, we were hangin' out. On St. Patrick's Day, things kinda crossed the line of "just co-workers / friends" when he came over that night after my drunk ass stumbled in the door. I was drunk, but not drunk drunk. Drunk enough to still control myself………but I still let him kiss me. That's when we crossed that infamous line.
After that, things progressed. We started hanging out more and more yet, I wouldn't let anything move past the kiss. Until one night……..in mid May, we were working til' Midnight and decided to go to my house after and have a couple of beers, play some cards and hang out. Well……I could have told you earlier that day that something was going to happen that night. There was so much sexual tension in the air between the two of us is was getting hot at work. So, needless to say…..we really crossed the line that night. We both looked at it as…ok it happened, it's a one time thing….it's never going to happen again.
WE WERE SOOOOOOOOOO WRONG!
We have this sexual chemistry unlike any other. It got to be where we'd just hang out 3-4 days a week…..even minus the sex. We started to really get to know each other and became very close.
Never did I think anything of it…..I just let it be.
Don't Miss A Single Chapter! You can start from the beginning by heading over to the main page of Tales of my Shady Past.
The following two tabs change content below.
Anne is a 30-something full-time SAHM mom of 5 ranging from 3 to 17 and grandma of 1 who resides in Ashwaubenon (Green Bay) Wisconsin. She started blogging in 2008 as a way to regain her sanity. She enjoys coffee, chocolate, cheeseburgers and vodka along with spending time with her husband and kids.