At the end of the week, thousands of kids across the country will put on their costumes and go door-to-door with family and friends to enjoy the fun of Trick or Treating.
Trick or Treat has always been a family favorite for us and of course, the kids cannot wait for Friday to get here. To keep them entertained until then, I've put together a few fun things for them to do this week in preparation for the big day.
First, we are going to decorate pumpkins! We opted out of carving pumpkins this year because they are usually filled with mold by Halloween, get eaten by an animal or worse, someone smashes them all over the street. So, instead of carving, we are planning on decorating them using some of these great No-Carve ideas.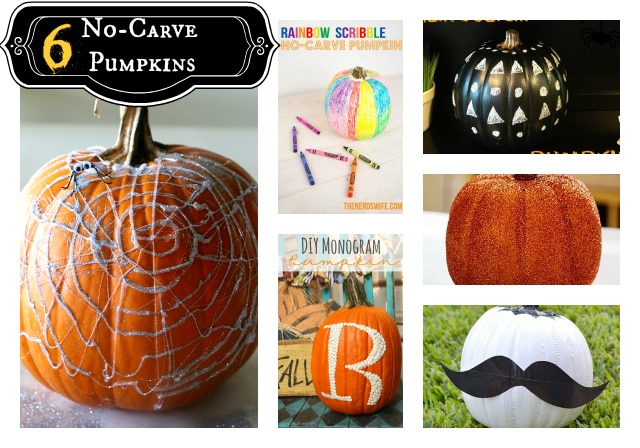 On top of pumpkin decorating, we will also be doing some fun crafts to decorate the main windown and door of our home. These are some of our favorite crafts on the agenda.
In addition to decorating and crafting, we will also be watching some of our favorite Halloween movies on Netflix, Hulu and Amazon Prime
. Some of our favorite family friendly flicks are:
Curious George – A Halloween Boofest
The Nightmare Before Christmas
It's the Great Pumpkin Charlie Brown
Simpson's Tree House of Terror episodes
Much, MUCH MORE!
What are plans for this week, other than Trick or Treating?
The following two tabs change content below.
Anne is a 30-something full-time SAHM mom of 5 ranging from 3 to 17 and grandma of 1 who resides in Ashwaubenon (Green Bay) Wisconsin. She started blogging in 2008 as a way to regain her sanity. She enjoys coffee, chocolate, cheeseburgers and vodka along with spending time with her husband and kids.
Latest posts by Anne Younger (see all)